How would you describe the last six months of your life? We all go through various seasons – peaks and valleys and unexpected detours. How would you describe where you're at right now? Do you feel as if you're moving at 100 miles per hour or are you standing still? Or maybe you find yourself in a season with a lot of "false starts" but no real progress?
I want to be clear here – I'm not talking about busyness. Set aside your day-to-day responsibilities and commitments and take a look at where you're really at in terms of true growth. Take a good look at all areas of your life: your walk with the Lord, your relationships, your career and your ministry.
If you're like me, there are key seasons that stand out as times of abundant growth. Then there are other times that pale in comparison. Perhaps the result of a crisis or another kind of setback, these times just don't seem to have any momentum behind them. They are seasons when you just feel stuck.
Do you feel stuck in any areas of your life right now?
If you answered yes, then it's the perfect time to take a deeper look at what's keeping you from moving forward. Now, you may think that you know exactly what your barrier is. It may seem blatantly obvious, perhaps even a recurring theme in your life. Over many years of ministering to people who find themselves stuck behind all kinds of roadblocks, God's revealed some key truths to me about what it takes to break through.
Life's major roadblocks are very rarely the result of what you may see as the "primary" issue. Consider that for a moment. To put it in practical terms, even if you floor your accelerator, you'll never go anywhere if your car is stuck in park.
I want to suggest to you that many of the roadblocks that keep you from moving forward have a deeper cause than you may realize. Learning to identify the root cause is the first step to overcoming these barriers.
This week we're beginning a new series called "Breaking Through Life's Biggest Barriers." In it, I'll share God's plan to help you break through underlying emotional and spiritual barriers in five key areas of your life. We'll explore the paralyzing effects of barriers like loneliness, personal stagnation, low self-image, feelings of futility and even plain old boredom.
As you listen, my prayer for you is that you'll begin to see yourself and your mission from God's perspective. As you do, you'll overcome barriers, learn how to grow in your relationship with Christ, worship and serve with passion and make an eternal impact on the world around you.
Keep Pressin' On,
Chip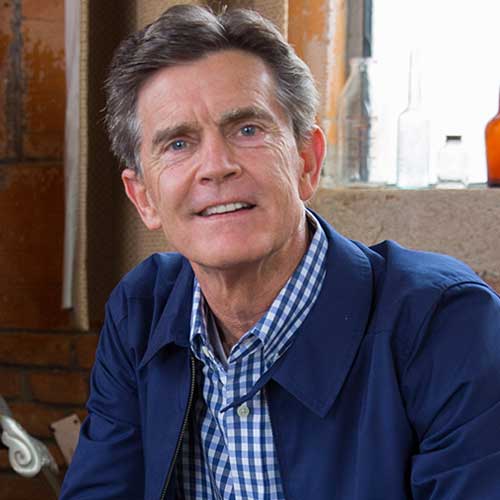 Written By
Chip Ingram
Founder & Teaching Pastor, Living on the Edge
Chip Ingram is the CEO and teaching pastor of Living on the Edge, an international teaching and discipleship ministry. A pastor for over thirty years, Chip has a unique ability to communicate truth and challenge people to live out their faith. He is the author of many books, including The Real God, Culture Shock and The Real Heaven. Chip and his wife, Theresa, have four grown children and twelve grandchildren and live in California.
More Articles by Chip