Do you feel stressed out, overwhelmed and tired all the time? Are you running long on "to do's" and short on time? Do you find yourself eating when you're not hungry? Trouble sleeping?
Many of us live at a frantic pace and feel the demands of the world constantly weighing on us … leaving us exhausted and discouraged. America's rat race mentality was never God's design for His children. He wants so much more for you. He actually lays out clear priorities for us live by to receive His very best. God has a great vision for your life – and He wants it to become a reality in your relationships, family, career, finances and your ministry.
When we operate outside of these Biblical priorities, we're caught in a cycle of short-term gain for long-term pain. Titus 2:11-12 tells us that discipline is the Spirit-empowered ability given by God's grace that allows us to say "no" to the quick fix and the easy road, and say "yes" to the harder but better way.
So how do you know if you're on or off course to receive God's best? To have your life well ordered with God's priorities?
Here are six symptoms of misplaced priorities:
Busyness
Emotional stress and pressure
Low-grade nagging guilt
Financial debt
Prayerlessness – "Leakage in your devotional life"
Escapism behavior
If any of these symptoms sound familiar, I encourage you to check out the series, "Balancing Life's Demands."  In it, you'll learn the secret to living a peaceful, prioritized life in the midst of pressure and adversity. No clichés or quick fixes, just practical, Biblical insights to help you order your personal world.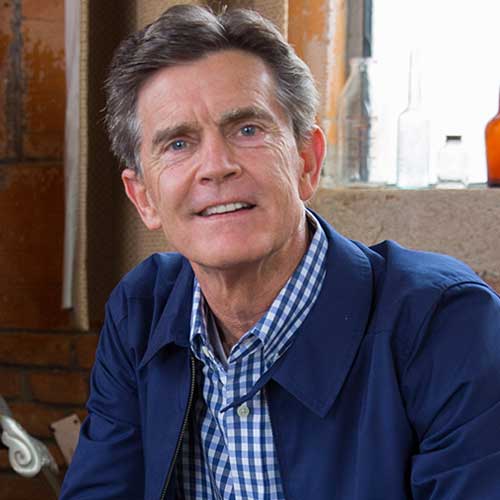 Written By
Chip Ingram
Founder & Teaching Pastor, Living on the Edge
Chip Ingram is the CEO and teaching pastor of Living on the Edge, an international teaching and discipleship ministry. A pastor for over thirty years, Chip has a unique ability to communicate truth and challenge people to live out their faith. He is the author of many books, including The Real God, Culture Shock and The Real Heaven. Chip and his wife, Theresa, have four grown children and twelve grandchildren and live in California.
More Articles by Chip