I am Chip Ingram and I am not a fan of Jesus.
Does this statement confuse or shock you? Maybe you're wondering, "What in the world is going on – is Chip OK? How can a longtime pastor and teacher now claim that he's not a fan of Jesus?"
Let me explain. Recently, I read Kyle Idleman's new book Not a Fan. Kyle serves as teaching pastor Southeast Christian Church in Louisville, Kentucky. At the heart of his book is a challenge: as Christians, we need to take a long, hard look at our relationship with Jesus.
Kyle does a great job describing a turning point in most romantic relationships – the official "Define the Relationship" talk, also called the D.T.R.  This sometimes uncomfortable conversation is the key that helps couples determine their level of commitment to each other.  In Not a Fan, we're invited to have a D.T.R. talk with Jesus — "to honestly and biblically define our relationship" with Him.
In our D.T.R. talk with Jesus there's just one very important question: "Are you a follower of Jesus?" It's a question that invites Christians of all ages and life stages to reflect on whether they are more like fans of Jesus — people who enthusiastically admire Jesus — or if they identify themselves as followers of Jesus — people who are truly committed to living like Jesus.
At the heart of Kyle's question we are challenged to consider the demands and rewards of being a completely committed follower of Jesus.
So how do we know if we're truly followers of Jesus and not just fans?
In Mark 8:34-35 Jesus clearly defines what being a "follower" really means. "Jesus calls the crowd to him along with his disciples and says, 'If anyone would come after me, he must deny himself and take up his cross and follow me. For whoever wants to save his life will lose it, but whoever loses his life for me and for the gospel will save it.'"
Jesus makes a key distinction between fans and followers — fans may have only made a decision to believe in Jesus, but followers have believed and made the commitment to actually follow Him, no matter what the earthly cost. You see, just being a fan of Jesus doesn't satisfy God's longing to be in relationship with us. He wants wholehearted commitment.
Kyle and I share a similar passion – to help Christians live like Christians.  So, whether you've been walking with Jesus your whole life or whether you're a new believer, I encourage you to check out Kyle's book and small group study, Not a Fan. The teaching DVD includes six 30-minutes lessons that are part movie and part teaching. These are great tools to help you discover where you're at in your relationship with Jesus. My hope and prayer this week is that all of us would be challenged to dive deeper into our relationship with the One who loves us more than we can imagine.
Keep Pressin' Ahead,
Chip Ingram
Teaching Pastor, Living on the Edge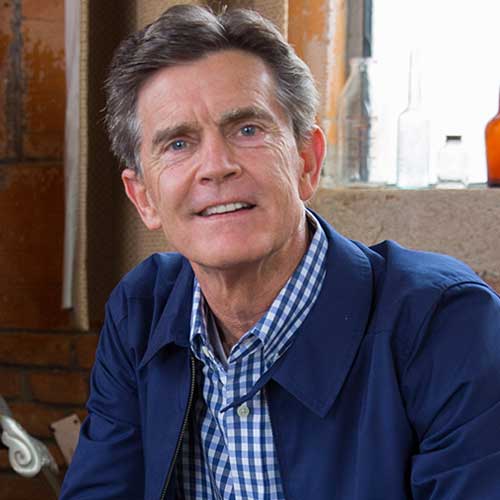 Written By
Chip Ingram
Founder & Teaching Pastor, Living on the Edge
Chip Ingram is the CEO and teaching pastor of Living on the Edge, an international teaching and discipleship ministry. A pastor for over thirty years, Chip has a unique ability to communicate truth and challenge people to live out their faith. He is the author of many books, including The Real God, Culture Shock and The Real Heaven. Chip and his wife, Theresa, have four grown children and twelve grandchildren and live in California.
More Articles by Chip