Do you remember the reality TV show, "Extreme Makeover Home Edition"?  First, I want to say that I don't watch a whole lot of prime time TV. Second, I loathe reality TV. But for some reason, while I was flipping through channels one night I began to watch this show. And to my surprise, I loved it.
For those who might be unfamiliar with the series, each episode features a less-fortunate family that was chosen to receive home renovations based on their recent or ongoing hardship. In the one-hour show, a team of designers, contractors and hundreds of workers redesigned — or even sometimes completely rebuilt — an entire house in seven days. When the new house was unveiled, the family's reaction was very emotional. It even had me crying!
Afterward, I began to wonder: "What was it about this show that was so fascinating?" Then I realized that inside each and every one of us is the desire to see positive change. Our curiosity and attention is riveted by the skill and creativity involved in making something old, new and something broken, restored.
The truth is all of us secretly long for an "extreme makeover" in some area of our lives and relationships. I believe this is rooted in the spiritual DNA of our hearts and our lives.
And the one who wants to do this extreme makeover for us is Jesus Christ.
God loves to work in human heart, to take that which is imperfect and broken and make it into something that is useful, whole and beautiful. He wants to do a relational, spiritual and emotional transformation in each of us.
And this transformation begins with the ultimate "spiritual makeover," which is our salvation in Christ. The Bible says that if any man, woman and child is in Christ, "the new creation has come: The old has gone, the new is here!" (2 Corinthians 5:17)
But God doesn't stop there. He also wants to do an extreme makeover on His whole church — the supernatural community of God's people. And he does this by using each person's unique spiritual gifts to transform and grow the rest of the church. "For we are God's masterpiece. He has created us anew in Christ Jesus, so we can do the good things he planned for us long ago." (Ephesians 2:10)
God made each of us a certain way to do a certain thing. We just need to discover what that thing is that He pre-planned for us to do.  But to do this we must first discover which spiritual gifts and tools He placed inside us.
Imagine that God is an artist who is creating a painting. Our spiritual gifts are the "paintbrushes" He uses to create His masterpiece – which is the community of God's people, living out their faith. It really is exciting to see how God puts the body of Christ together and how He wants to use our spiritual gifts to shape the lives of other people!
This week, we begin the series, Your Divine Design. In it, we'll learn how to discover, develop, and deploy the primary spiritual gift that God has uniquely placed in each one of us.  I'm convinced that understanding this is a true game-changer, and your life will never be the same.  My hope is that this series will help you recognize the good works that God has prepared for you so that you may experience the fullness of blessing and impact that He desires for your life.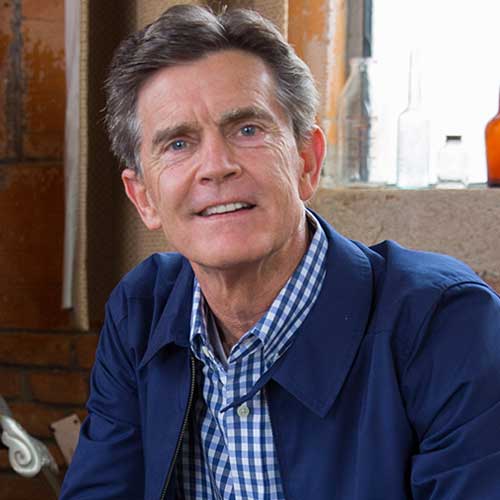 Written By
Chip Ingram
Founder & Teaching Pastor, Living on the Edge
Chip Ingram is the CEO and teaching pastor of Living on the Edge, an international teaching and discipleship ministry. A pastor for over thirty years, Chip has a unique ability to communicate truth and challenge people to live out their faith. He is the author of many books, including The Real God, Culture Shock and The Real Heaven. Chip and his wife, Theresa, have four grown children and twelve grandchildren and live in California.
More Articles by Chip