There are three facts that are true about every person on this planet.  First: we all fail. Second: we all have legitimate needs and desires for love, significance, security, and purpose. And third: in a fallen world, our failures are often an attempt to fulfill these legitimate needs and desires the wrong way.
As an example, when we criticize or exclude others it's likely that we're actually seeking something good like acceptance or belonging. Similarly, if we struggle with pornography or with having emotional affairs, our root desire is actually to have connection and intimacy. And if we think we need to prove our significance by earning more and more money even at the expense of our relationships, what we really seek is security and significance.
There's nothing wrong with wanting to be significant, to be loved, to give love, to feel secure, to have belonging, or to make an impact. God created us with these desires and He wants us to pursue them. It's when we seek fulfillment in things that won't fulfill that we usually end up hurting ourselves and other people along the way.
Now imagine what would happen if we were able to recognize some of the patterns in our lives where we've failed and admit that we've blown it.  What if we began to understand how we were really looking for something good but we went about it a bad way? And what if we could learn how to redirect those God-given desires in healthy ways?
Not only would we be better able to deal with our failures, but we would also be able to respond in love to the failures of others.
This is not an easy thing to do, since we are used to taking delight in other's mistakes. This is why the tabloids and reality TV shows make so much money on scandals. Something in us finds bad behavior entertaining. But that's not love.
In contrast, godly love responds to failure with truth and grace, not with fascination and satisfaction.
In his letter to the Corinthians, the Apostle Paul addresses a church that is struggling with similar failures. He writes, "Love does not delight in evil but rejoices with the truth. It always protects, always trusts, always hopes, always perseveres." (1 Cor 13:6-7)
Responding in truth means that we're not denying any real problems. Love – real love – demands truth. And without truth, love just results in an ooey-gooey feeling or sentimentalism. This good feeling doesn't help someone who is struggling with an addiction problem or destructive behavior.
Responding in grace means that we don't condemn someone for their problems or make them worse by bringing attention to them. Love doesn't rejoice or find any satisfaction in things that don't fit God's design for our lives.  And it refuses to enjoy someone's sin, dysfunction or pain.  Love's aim is always to restore.
We need a balance of truth and grace to respond to failure. Even if we're motivated by loving intentions, truth or grace that are out of balance will not produce a loving result. Only a balanced response can deal with a wrong behavior while affirming someone's value.
This kind of love also applies to our own failures. God would not tell us to have this kind of love for others if he wasn't willing to show that very same love to us when we fail. He loves us with truth and grace, so when we are honest about our failures and confess our sin He meets us where we're at and helps us get past it.
The truth is, though we may fail, God's love never fails!
This week, we begin a new series called Spiritual Simplicity. In it, we will discover how to slow down and focus on what really matters in our relationship with God. Our complex lives often lack time for God, relationships and ourselves, but it is possible to break free from the trap of a high-pressure, high-demand and guilt-producing lifestyle. My hope is that during this series we'll develop a practical game plan for simplifying our lives by making love our number one priority.
Keep Pressin' Ahead,

Chip Ingram
Teaching Pastor, Living on the Edge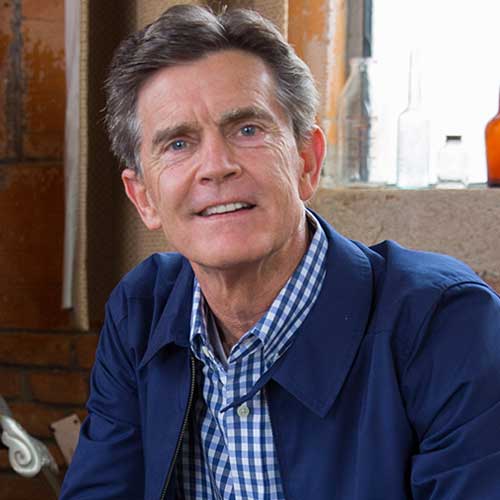 Written By
Chip Ingram
Founder & Teaching Pastor, Living on the Edge
Chip Ingram is the CEO and teaching pastor of Living on the Edge, an international teaching and discipleship ministry. A pastor for over thirty years, Chip has a unique ability to communicate truth and challenge people to live out their faith. He is the author of many books, including The Real God, Culture Shock and The Real Heaven. Chip and his wife, Theresa, have four grown children and twelve grandchildren and live in California.
More Articles by Chip