One of the greatest lines in the entire Bible was a response to a teenage girl. When the angel Gabriel told Mary that she'd be pregnant and give birth tothe Son of God, she asked him how that would even be possible because she was a virgin and not yet married. Then the angel responded to her and said: "For nothing will be impossible with God." (Luke 1:37, NASB)
The question is: Do you believe that God can do great things – impossible things – through your life too?
The Apostle Paul did. He prayed:Now to Him who is able to do far more abundantly beyond all that we ask or think, according to the power that works within us, to Him bethe glory in the church and in Christ Jesus to all generations forever and ever. Amen. (Ephesians 20-21)
All throughout Scripture we see that God is about doing improbable things for improbable people so His purposes are achieved and He gets the glory.
We most clearly see evidence of God working through the lives of Joseph, Moses, David, and the Apostle Paul. Yet all too often it's easy to start thinking,"Those people in the Bible must be smarter, more holy, greater and better than me! Can I really expect God to ever do something like that through me?"And the answer is, yes!
When we really begin to look honestly at some of the people in the Bible and take them down off the stained-glass windows, it becomes obvious that God didextraordinary things through such ordinary, regular people. And He still does today.
But what about those of us who dream of making an eternal impact in the Kingdom of God, but we still don't think we're good enough?
The issue isn't that God's power isn't available to us or we aren't smart enough or good enough. The issue is summed up in this verse:
For the eyes of the Lord move to and fro throughout the earth that He may strongly support those whose heart is completely His… (2 Chronicles 16:9)
God is looking to birth and fulfill great dreams in ordinary people who are completely committed to Him. He's looking for people who believe in Him andbelieve that He is willing.
Pursuing God's great dreams for our lives begins when we have the courage and the faith to say to God, "I want to dream a great dream because you're the kind of God who wants that for me."
If you long to be great in God's eyes and make a spiritual impact in His Kingdom, my hope is that you would believe that God wants to use you!
For more information on this topic or similar topics, check out our daily Broadcastsand Small Group Resources.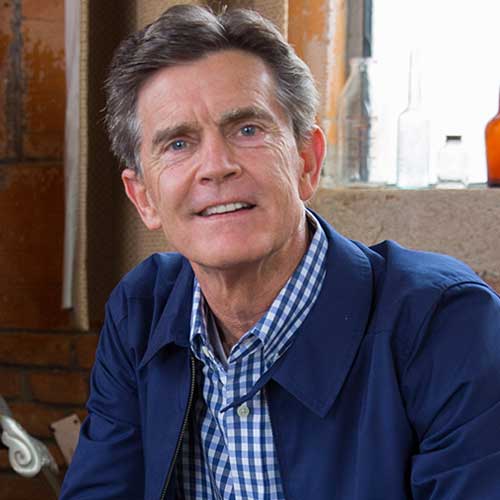 Written By
Chip Ingram
Founder & Teaching Pastor, Living on the Edge
Chip Ingram is the CEO and teaching pastor of Living on the Edge, an international teaching and discipleship ministry. A pastor for over thirty years, Chip has a unique ability to communicate truth and challenge people to live out their faith. He is the author of many books, including The Real God, Culture Shock and The Real Heaven. Chip and his wife, Theresa, have four grown children and twelve grandchildren and live in California.
More Articles by Chip