What happens when you don't keep up on your car maintenance? Your fuel runs out, your oil dries up, and your GPS system gets you lost!
Marriage is like that too. There are going to be times when you need to slow down, stop, and get a tune-up!
Here's what I mean. The fuel of marriage is commitment. The oil of marriage is communication and trust. The navigational system of marriage is the commission to share Christ. Without these systems running in top form, a marriage will break down!
The Fuel of Commitment
Commitment in a marriage is a lifelong choice to unconditionally love an imperfect person. Circle the word "choice." It's not your feelings. They come and go. It's sticking to one another no matter what.
Check out Matthew 19:3-8, especially verses 4-6. Jesus says,
"At the beginning the Creator 'made them male and female,' and said, 'For this reason a man will leave his father and mother and be united to his wife, and the two will become one flesh'? So they are no longer two, but one flesh. Therefore what God has joined together, let no one separate."
The Oil of Communication
"Speaking the truth in love, we will grow to become in every respect the mature body of him who is the head, that is, Christ. From him the whole body, joined and held together by every supporting ligament, grows and builds itself up in love, as each part does its work."
The GPS of Christ's Commission
"Therefore go and make disciples of all nations, baptizing them in the name of the Father and of the Son and of the Holy Spirit, and teaching them to obey everything I have commanded you. And surely I am with you always, to the very end of the age." (Matthew 28:19-20)
God wants to use us as a couple to spread His love at our jobs, in our neighborhoods, among our friends. When you focus on others, you'll grow closer. You can start right now!
Does your marriage need a tune-up? (Hint: The answer is yes! They all do!)
A tune-up means your vehicle's systems can work as they're designed to — and work together efficiently. That makes for a smooth ride — and it gets you where you want to go.
You've got to set aside the time to care for your car. Same way with marriage. Check on the systems regularly. Schedule times to talk, pray together daily, plan date nights. And remember to have fun!
For more information on this topic, take a look at Chip's series House or Home: Marriage Edition, or Unstuck: Overcoming the Pain of Your Past.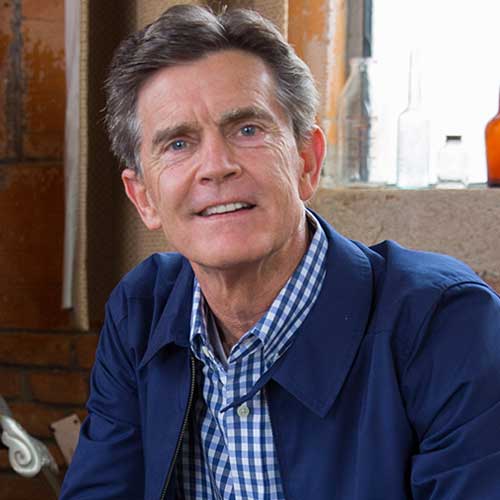 Written By
Chip Ingram
Founder & Teaching Pastor, Living on the Edge
Chip Ingram is the CEO and teaching pastor of Living on the Edge, an international teaching and discipleship ministry. A pastor for over thirty years, Chip has a unique ability to communicate truth and challenge people to live out their faith. He is the author of many books, including The Real God, Culture Shock and The Real Heaven. Chip and his wife, Theresa, have four grown children and twelve grandchildren and live in California.
More Articles by Chip