When you think of Jesus, what mental pictures come to mind? Gentle? Serious? Always teaching and admonishing? Otherworldly? The apostle John may blow those images out of the water for you.
In John 2 Jesus attended a marriage celebration at Cana. For some reason, He chose this setting to perform His very first miracle. It was here that people first saw that Jesus was a special man of God, perhaps even the Messiah. His outreach to the world began to be publicly known here.
"What Jesus did here in Cana of Galilee was the first of the signs through which he revealed his glory; and his disciples believed in him" (John 2:11).
Weddings in this culture were an opportunity for the entire community to come together for a week-long festivity of food, fun and libations. Jesus surely socialized among the people, building relationships and just enjoying Himself. And by turning the six large jars of water into the best wine ever, Jesus contributed to the joy of the event (and saved the hosts the humiliation of running out).
So Jesus was no party pooper. He smiled, He ate, He danced. Can you see Jesus laughing with you or enjoying a meal with you? Can you believe the Son of God wants to contribute to your joy? Do you know that He wants you to have a rewarding life?
After the wedding, Jesus and His followers made the mandatory annual trek to Jerusalem to observe the Passover. He saw something there that made Him very mad. Money-changers and greedy merchants were in the Temple – the holy place of worship – gouging pilgrims who needed to buy a pigeon or lamb for their annual sacrificial offering. By Himself, Jesus chased them from the Temple grounds!
"To those who sold doves he said, 'Get these out of here! Stop turning my Father's house into a market!' His disciples remembered that it is written: 'Zeal for your house will consume me'" (John 2:16-17)
Nothing meek and mild about that, is there? Does the Jesus you follow show courage, get angry, fight for justice, confront evil?
Signs of His Authority
What do these two events reveal about Jesus? What do they tell us about being His followers?
You know those jars of wine? There's some cool symbolism involved. Six is the number for unfinished things, and for mankind. The water was used in Jewish purification rites – ways to outwardly obey God and therefore (hopefully) please Him.
Jesus created perfect new wine from that water, symbolizing that what happens inside us when we submit to Him is more important than the rituals we perform on the outside.
And in the Temple, Jesus is confronted by outraged religious leaders. They demand a sign as authority for Jesus's actions.
Jesus answered them, "Destroy this temple, and I will raise it again in three days" (John 2:19).
By temple Jesus meant, of course, the temple of His body. Three days after they destroyed it on the Cross, He would rise from the dead. The Resurrection was a sign of His authority.
Who Is Your Jesus?
What can we learn from this? First, Jesus came to do good for you. He is for you. Do you believe this?
"For the Lord God is a sun and shield; the Lord bestows favor and honor; no good thing does he withhold from those whose walk is blameless" (Psalm 84:11).
Second, Jesus came to transform our lives from the inside out – by His power, not by our religious to-do list. Do you live this way?
The Jesus who started a movement entrusted it to us! We must follow Him – the real Jesus, not the one we might have in our heads. Is your Jesus the Jesus of the Bible?
If you would like to explore this topic more, take a look at Chip's series "God: As He Longs for You to See Him," or, "Who Was Jesus Really?"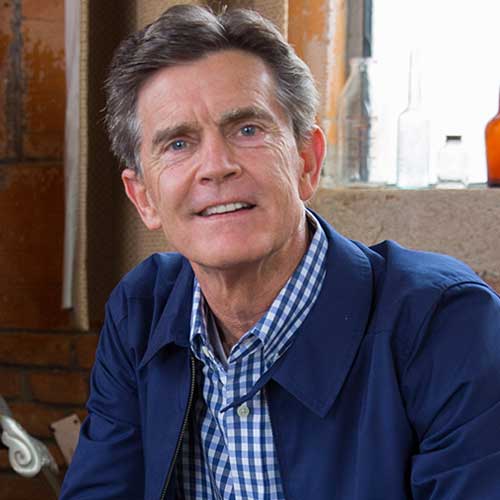 Written By
Chip Ingram
Founder & Teaching Pastor, Living on the Edge
Chip Ingram is the CEO and teaching pastor of Living on the Edge, an international teaching and discipleship ministry. A pastor for over thirty years, Chip has a unique ability to communicate truth and challenge people to live out their faith. He is the author of many books, including The Real God, Culture Shock and The Real Heaven. Chip and his wife, Theresa, have four grown children and twelve grandchildren and live in California.
More Articles by Chip