What is the most extravagant gift you've ever given?
I don't mean the most expensive, although it might have cost a lot. I mean lavish — an over-the-top, grand way of expressing your love. To your mom, a girlfriend, your child, a spouse, maybe even your church or your country.
I bet your recipient felt loved.
What is the most extravagant gift you've ever given Jesus? Do you think He feels loved by you?
In John 12, during the last week of Jesus's life, Mary, whose brother Lazarus Jesus had raised from the dead, showed her love of the Lord, and in a bold, extravagant way.
"Mary took about a pint of pure nard, an expensive perfume; she poured it on Jesus' feet and wiped his feet with her hair. And the house was filled with the fragrance of the perfume" (John 12:3).
Mary gave this gift, not to help a homeless person, or to beef up a church building fund. She didn't give to propel the cause or as a sense of duty. She simply gave the best thing she had in all of her life — as an act of worship and adoration to a person.
Mary's bottle of perfume cost a year's wages. Think of that. In her culture, every cent was earned by hard physical work. She was promptly chastised by Judas Iscariot, who said the money should have gone to the poor (even though Jesus knew Judas wanted to pocket it himself).
Yes, Mary simply could have told Jesus how grateful she was that He had resurrected her brother. (No doubt she did.) But the tender, personal act of giving Him a gift like this communicated something more. Jesus felt her love, and those around Him saw it in action.
Love gives. Love gives extravagantly. Love gives extravagantly from the heart. Love gives extravagantly from the heart, even if criticized.
In what ways do you publicly show your love of Christ? It's easy to just write a check (and there's nothing wrong with that!). But ask yourself, is that a cop-out?
When you say "I love you" to Jesus, He would expect there would be times where you would give Him extravagant gifts. Sometimes it will be your time, sometimes it will be your talent, sometimes it'll be your money or a possession. Sometimes it will be your entire life.
For more information on this topic, take a look at Chip's series, "The Real God."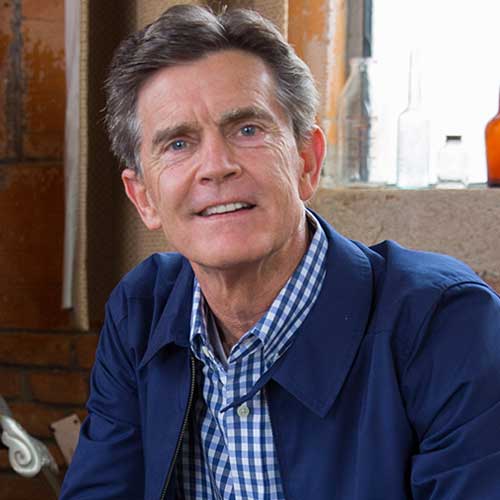 Written By
Chip Ingram
Founder & Teaching Pastor, Living on the Edge
Chip Ingram is the CEO and teaching pastor of Living on the Edge, an international teaching and discipleship ministry. A pastor for over thirty years, Chip has a unique ability to communicate truth and challenge people to live out their faith. He is the author of many books, including The Real God, Culture Shock and The Real Heaven. Chip and his wife, Theresa, have four grown children and twelve grandchildren and live in California.
More Articles by Chip