Ever wondered why people who are mega wealthy often have a life crisis and then realize that the only thing that matters in life isn't the amount of money they make or how successful they are but it's to help other people? That's why so many of them – whether it's Bill Gates or Andrew Carnegie or Henry Ford — eventually start a foundation.
They just realized what Jesus already taught. When Jesus was asked, "What is the most important commandment of all the Old Testament?" He said, "Love the Lord your God with all your heart, your soul, your mind, and your strength; and love your neighbor as yourself." (Mark 12:30)
Jesus knew that the only thing that is really going to matter in our lives isn't our achievements or what other people think or what we acquire – it's love.
In Galatians 5:6, the Apostle Paul, inspired by the Holy Spirit would say, "The only thing that really matters is faith working itself out in love."
So if love is the most important thing — in terms of loving God and loving people –then the question all of us should be asking ourselves is this: "Am I a loving person?" 
You might be surprised to learn that loving other people is not a lot about emotion. It's not about an ooey-gooey feeling either.
True love is about humbly serving those we lead, even when we are entitled for them to serve us.
Jesus modeled this for His followers. In John 13, Jesus gives us a vivid example of this kind of radical love when he washed the feet of his disciples. In this act of extreme humility, Jesus shows us that love should be expressed by our service to others. And he invites us to do the same.
After Jesus does this, He says, "I have set you an example that you should do as I have done for you. Very truly I tell you, no servant is greater than his master, nor is a messenger greater than the one who sent him. Now that you know these things, you will be blessed if you do them." (John 13:15-17)
Do you want to know whether or not you love people?
Sometimes the best way to test if you truly love others is to get a picture or an understanding of how they view you. How would your friends, family and co-workers describe you? Do they see you as a loving person by your actions? If you don't know, ask them.
Another way to test whether you're truly a loving person is to honestly take a look at yourmotives behind your actions. You see, love is an action, but it's also a mindset.
Philippians 2:3 and 4 says, "Do nothing from selfish ambition, do nothing from selfish ambition or empty conceit, but with humility of mind.  Consider others more important than yourself. Don't look only on your own interests, but also on the interests of others."
Therefore, whatever we do, wherever we go, we should see ourselves as a servant of others. So instead of thinking, "How do I climb over other people to get to this role?" we should be thinking, "How do I actually help other people be successful? 
When we live this way, Jesus promises us: "Now that you know these things, you will be blessed if you do them." (John 13:17)
Wherever you are — whether it's at church or in your home, or with your roommates or at work — when you begin to say, "I want to serve," a paradigm shift will occur. Something will begin to happen that will change the course of your life and those around you.
People will begin to see a Christian living like a Christian.
To further explore this topic, take a look at the series: "Jesus Unfiltered – Love" or "The Real God."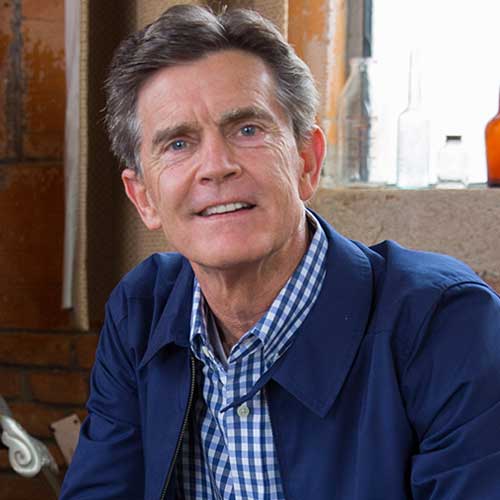 Written By
Chip Ingram
Founder & Teaching Pastor, Living on the Edge
Chip Ingram is the CEO and teaching pastor of Living on the Edge, an international teaching and discipleship ministry. A pastor for over thirty years, Chip has a unique ability to communicate truth and challenge people to live out their faith. He is the author of many books, including The Real God, Culture Shock and The Real Heaven. Chip and his wife, Theresa, have four grown children and twelve grandchildren and live in California.
More Articles by Chip