It may be the hardest thing to endure. A romantic breakup, a parent-child breach, a friendship failure. Broken relationships can mean confusion, anger, despair, and heart-wrenching emotional pain.
Human beings are social. God has designed us to have our emotional needs met through close connections with other people. So when relationships get rocky, there's no avoiding the hurt. How then can we ease the pain?
There's something to remember during these devastating times.
Your happiness is not determined by your love life or your friendships or how healthy your family is. The Bible teaches us to put our trust in God, not in people or things. Only God can, through Christ, fulfill and sustain the deepest needs of our souls.
In his letter to the church at Ephesus, the Apostle Paul gives guidance on how to walk according to the Holy Spirit in all sorts of relationships. Between former enemies, between leaders and those they lead, between husband and wife, between parent and child, between master and slave. Then he ends his letter with a beautiful prayer.
"For this reason I kneel before the Father, from whom every family in heaven and on earth derives its name. I pray that out of his glorious riches he may strengthen you with power through his Spirit in your inner being, so that Christ may dwell in your hearts through faith. And I pray that you, being rooted and established in love, may have power, together with all the Lord's holy people, to grasp how wide and long and high and deep is the love of Christ, and to know this love that surpasses knowledge—that you may be filled to the measure of all the fullness of God" (Ephesians 3:14-19).
Look at Paul's prayer again. It starts with humbling ourselves before the Father and acknowledging all relationships come from Him.
Paul says, "I pray that out of His glorious riches…" In other words, with God's immense resources, "He may strengthen you with power." How? "Through His Spirit." Where? "In your inner being so that Christ may dwell in your hearts by faith."
Left to ourselves, we probably look at a failed relationship and pray that God would change the other person. What we really need to ask for is the power to grasp that just where we're at, with what we have, with where we've been, with the struggles that we've had, that we are deeply, intentionally, and unconditionally the object of God's love. You will never be more loved by God than you are at this minute.
God wants you to get that.
When we cry out to God, He can transform us from the inside out. We can become givers instead of takers. We can look at every relationship, not with the questions like, "What's wrong with her?" or "Why doesn't he change?" Instead, through Christ we can experience a fullness of love that gives us the power to forgive and restore broken relationships.
It's Christ working through us.
Don't bail out on the process. Don't take a shortcut. Don't put your hope in anything, or anyone, other than Christ. Circumstances do not have the power to make or break your life. No relationship – no matter how wonderful – has the power to make or break your life.
Only God can fulfill the deepest needs of your soul and He does that in the person of Jesus, by the power of the Holy Spirit, in the context of community, rooted in His Word.
So you need to pray Paul's prayer for yourself. You need to pray it for your spouse or significant other. You need to pray that for your friends. You need to pray that for your small group. You need to pray that for your family.
Then you'll have the foundation on which to ease the pain of your broken relationships and restore them.
To explore this topic more in-depth, take a look at the series, "Unstuck."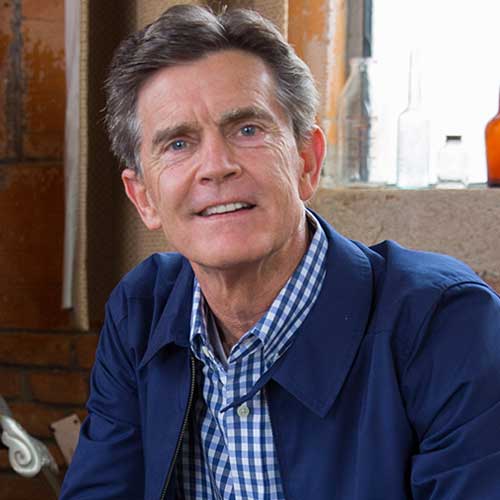 Written By
Chip Ingram
Founder & Teaching Pastor, Living on the Edge
Chip Ingram is the CEO and teaching pastor of Living on the Edge, an international teaching and discipleship ministry. A pastor for over thirty years, Chip has a unique ability to communicate truth and challenge people to live out their faith. He is the author of many books, including The Real God, Culture Shock and The Real Heaven. Chip and his wife, Theresa, have four grown children and twelve grandchildren and live in California.
More Articles by Chip