As a pastor for over thirty years, I've found one thing that all Christians have in common is that we tend to struggle with prayer. Rarely have I met even mature Christian leaders who say that prayer is their strength.
Some common questions I've often heard about prayer are: "When does God answer prayer?" "Is there power in prayer?" And "Does prayer really make a difference?"
But I think the most important question we should be asking is: What is prayer?
First of all, prayer is relational.
If left to ourselves, our prayers can easily turn into transactions. We start focusing on how long we've prayed: "Let's see, did I pray five minutes, seven minutes, or twelve minutes? And how we prayed: "Did I do it right? Should I use my voice like this?"
Instead, what we need to focus on is just enjoying and experiencing God. Prayer is about keeping company with God and having a conversation that is transformational.
Of course, God wants to answer us, and He certainly wants to give us peace through prayer. But prayer is not a transaction.
Second, prayer is promise-centered.
In the Old Testament, Jeremiah the prophet spoke on behalf of God and said, "Call to me and I will answer you and tell you great and unsearchable things you do not know." (Jeremiah 33:3)
Then, in the New Testament, Jesus said, "Ask and it will be given to you; seek and you will find; knock and the door will be opened to you." (Matthew 7:7)
This is an invitation from God for a relationship, and it's rooted in His promises.
Draw to near to God, and He will draw near to you. (James 4:8)
Third, prayer is simple.
Many of us have a deep-seated need to perform. We wonder, "How am I doing? Am I saying the right things?" Or "Is there some secret code?" Often we try to make prayer something complicated in order to please God.
But the fact of the matter is, when Jesus taught His disciples to pray, "Our Father who art in Heaven," what He was saying to them was: "You are accepted, you are loved, and I am your Creator and I am Holy." Period.
Prayer is simply about relationship. It's not about performance.
And, finally, prayer is powerful. It's not magical. God isn't Santa Clause. He's not a genie in a bottle. You can't just pray a certain way and get Him to do what you want.
Jeremiah would write, "' For I know the plans that I have for you,' declares the Lord, 'plans for welfare and not for calamity to give you a future and a hope.'" But we often don't quote the very next two verses, which are: "Then you will call upon Me and come and pray to Me, and I will listen to you. You will seek Me and find Me when you search for Me with all your heart.'" (Jeremiah 29:11-13)
Prayer is powerful. Through it, we can experience God in ways beyond what most of us have ever dreamed.
To learn more about prayer, sign up for my FREE online discipleship series entitled "How to Experience God in Prayer."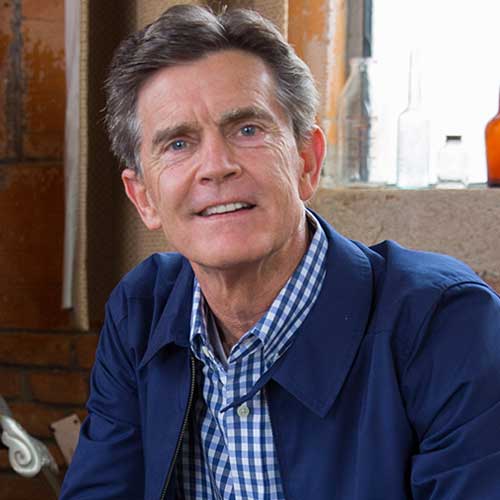 Written By
Chip Ingram
Founder & Teaching Pastor, Living on the Edge
Chip Ingram is the CEO and teaching pastor of Living on the Edge, an international teaching and discipleship ministry. A pastor for over thirty years, Chip has a unique ability to communicate truth and challenge people to live out their faith. He is the author of many books, including The Real God, Culture Shock and The Real Heaven. Chip and his wife, Theresa, have four grown children and twelve grandchildren and live in California.
More Articles by Chip