There are two different paths to achieve happiness in this life.
Path number one is the option we are faced with every day. We might call it "the world's way." It's not new. It was around a thousand years ago, and it existed a hundred years ago.
It leads to immediate gratification. It's about getting what we want … now. It comes with the belief that if we can get all that we want now – whether it's a person, a place, a vacation, a car, a house, a job, you name it – then we will get money, power, and prestige.
The other option is path number two. This is "the way of compassion." God says that when we take this path it cultivates a generous spirit within us. So instead of focusing on what we can get, we focus on what we can give.
Path number two is also the path of an eternal perspective. When we're on this path, we have faith that there is an even better life to come. To take this path requires that we place our trust and hope in God not only for today, but for tomorrow and forever.
Solomon, who was the wisest man in the world, looked at the different paths of life and said, "There is a way that seems right to a man. But it ends in the way of death." (Proverbs 14:12) 
In other words, there's a common path – a way of living – and it sure seems right and everyone is following it, but this one ends in death. This is the path of the kingdom of this world.
If we take this path, it will eventually destroy our relationships with other people. And it will leave us deeply discouraged because we'll never get what we really want. Or, if we do get it, at some point we'll realize that it doesn't deliver the happiness we thought it would.
The other path is the path of the Kingdom of God. This is the path to life. This is the happy path. On this path, our love for God and for people grows from the inside out. And God's promise is that it will bring happiness, regardless of our circumstances.
Most of us in our heart want to follow God's happy path.
But if we were honest, what we're actually thinking is: Well, I want to follow God's path. I really, really do BUT … If I give, give, give, what about me? What about my kids? What about retirement? What about education? What about security? 
The Philippian church didn't just agree with God's path. They believed it to the point of acting. And they were a poor church! But they cultivated this heart of compassion for people who didn't know God. And then they gave money to the Apostle Paul so that he could preach and teach and not have to make so many tents in his part-time job.
God had given them a promise: If you will follow My path, I "will meet all your needs." (Philippians 4:19)
And this is God's promise to us, too. It's for us who not only believe in Christ but also practice radical generosity with our time and money. It's for those who live by faith with an eternal perspective, and who say to God, "I will follow your path and actually believe in it!"
So which path are you on? 
To find out, you must ask yourself, "Do I agree with the path of God's Kingdom, or do I believe in it?"
If you believe, do you believe in it to the point of action? Does your life, your time, your energy, your priorities, your money, and how you treat people follow God's path?
If so, then here is God's promise to you today: He will provide for you and meet all your needs – not wants but needs. And He will do it with an unlimited resource, "…according to the riches of his glory in Christ Jesus." (v. 19)
To learn more about how to have true happiness and contentment, check out Chip's audio series, I Choose Peace.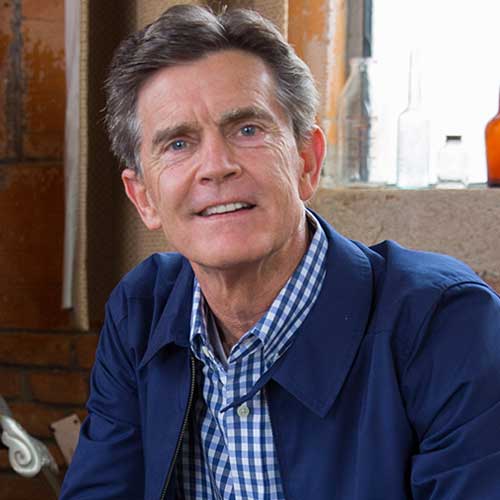 Written By
Chip Ingram
Founder & Teaching Pastor, Living on the Edge
Chip Ingram is the CEO and teaching pastor of Living on the Edge, an international teaching and discipleship ministry. A pastor for over thirty years, Chip has a unique ability to communicate truth and challenge people to live out their faith. He is the author of many books, including The Real God, Culture Shock and The Real Heaven. Chip and his wife, Theresa, have four grown children and twelve grandchildren and live in California.
More Articles by Chip