Do any of the following seven symptoms apply to you? 
Burnout: Are you emotionally numb, spiritually drained, and physically exhausted?
Plateau: Are you trying harder with the same results?
Frustration: Are you feeling angry inside and short with people?
Treadmill-itis: Are you moving daily but going nowhere?
Overwhelmed: Are you feeling like you just can't juggle everything anymore?
Guilty: Do you sense you're not who or what you need to be?
Discouragement: Do you privately want to give up, or feel that there is no hope in sight?
How have these symptoms come to define so many of our lives?
The answer is "TWEAKING"!
What does tweaking mean? The definition: "To modify, to make small or fine adjustments, to touch up, to help run better, or faster, or more efficiently, to adjust for improved performance."
We tweak when what we really need to do is to SHIFT!
Current Series
Discover the Real Jesus of the Bible
Knowing the real Jesus is the most important relationship you will ever have.
Free MP3
Listen Now
Jesus said, "New wine demands new wineskins."
In other words, failure to change our "operating system" when new challenges, new opportunities, or new demands arise will destine us to "waste the new wine and ruin the old wineskins."
Our love of multitasking and the illusion that we really can be it all, have it all, and do it all is a lethal combination. Instead of a sober assessment of what BIG SHIFTS need to happen, we instead address the new, the more, the demands of family, work, and ministry with "tweaks."
Our activity and energy create a false sense that we are making progress when in reality we are just staying busy and "tweaking" instead of facing the painful truth. We need to be honest when the way we are used to doing life, marriage, parenting, work, relationships, ministry, hobbies, and workouts is simply no longer working.
The solution?
We need to break free from our "tweaking" addiction.
God wants to help us break through old paradigms and face our fears of change. He wants us to trust Him for the wisdom and innovation He longs to give.
If any of you lacks wisdom, you should ask God, who gives generously to all without finding fault, and it will be given to you. (James 1:5)
If we have to upgrade the operating system on our mobile devices, doesn't it make sense to upgrade the operating system for our lives? Ask God to give you wisdom on the areas in your life that need a shift and take action today.
To learn more about how to grow consistently in your spiritual life and to trust God with making changes, check out our Spiritual Growth resources.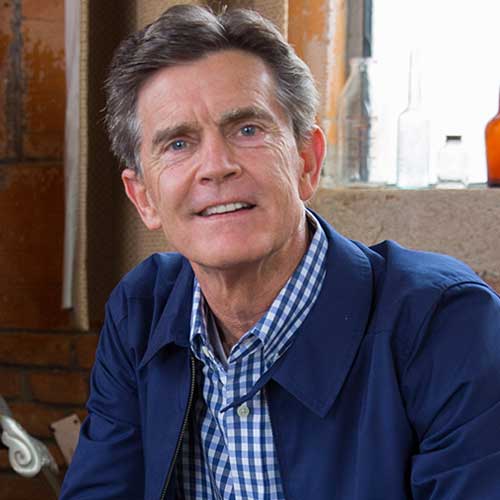 Written By
Chip Ingram
Founder & Teaching Pastor, Living on the Edge
Chip Ingram is the CEO and teaching pastor of Living on the Edge, an international teaching and discipleship ministry. A pastor for over thirty years, Chip has a unique ability to communicate truth and challenge people to live out their faith. He is the author of many books, including The Real God, Culture Shock and The Real Heaven. Chip and his wife, Theresa, have four grown children and twelve grandchildren and live in California.
More Articles by Chip