Have you heard the expression, "When life gives you lemons, make lemonade?" It's something people often say to you when they want to pretend there are simple solutions to your complex problems.
How helpful was it? Probably not much.
The Christian life is difficult because it is extremely counter-cultural in modern American society. We are free, fiercely independent, and taught to be self-reliant. Our culture believes we ought to be able to make lemonade out of anything.
That is worldly wisdom talking. God's wisdom is entirely different.
God allows struggles in our lives that can be so dark, so terrifying, that the analogy to the mere bitterness of lemons is insulting. There is often no immediate answer available to us, no matter how much control we think we should have over our own lives.
What worldly wisdom cannot grasp is that we do not have control, only the illusion of control. If we could see ourselves through God's eyes, we would fully understand how alone and helpless we really are.
Our only hope when life is harder than we can bear is to grasp God's wisdom, because His perspective is the only one that understands why we are going through this.
Current Series
Discover the Real Jesus of the Bible
Knowing the real Jesus is the most important relationship you will ever have.
Free MP3
Listen Now
"All God's works are done in perfect wisdom, first for His own glory, and then for the highest of the greatest number for the longest time … Not only could His acts not be better done: a better way to do them could not be imagined." – A.W. Tozer
This is a hard truth. We cannot accept it without loving and trusting God completely. Worldly wisdom says never to trust anyone that much. Your best bet is on yourself.
But people should not be trusted like that – not with an unquestioning, unshakeable faith. Parents, spouses, friends, leaders, and even pastors sometimes hurt us. Why? Because all have sinned and fall short of God's glory.
That's the point. God is the universal standard. What if we truly believe that He is love itself and therefore loves us perfectly? That He is good all the time and therefore does nothing wrong. This type of faith also requires us to believe that our suffering is not in vain.
Remember that. Your suffering is not in vain.
Grasping the wisdom of God means accepting that if there were a better way, an easier way, a less painful way to achieve the highest good, that is what you would be experiencing.
Take a minute to listen to Chip talk about learning to accept the wisdom of God in his own life. Let this clip be a comfort to you. It is a reminder that as a believer in our loving Father, one day you will look back and finally understand why the hardship you're experiencing now was the only way through.
For more information about the character of God, check out the series The Real God.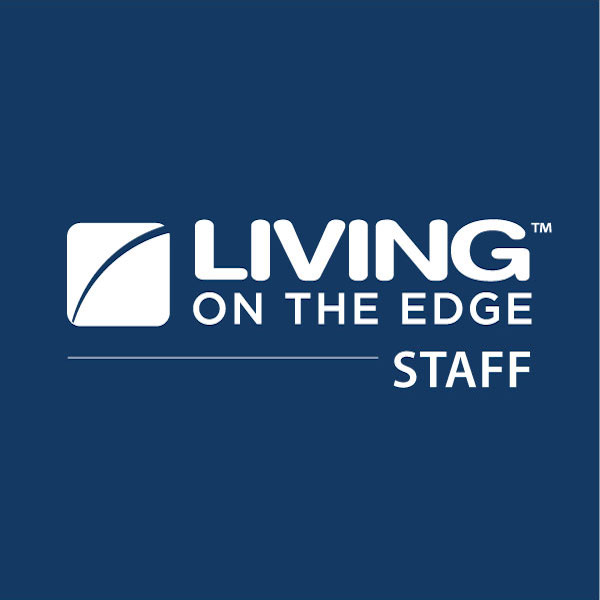 Written By
Staff Writers
Our team of writers is committed to bringing you life-changing content to help you become a Romans 12 Christian.
More Articles by Staff