Praise God! He continues to supersede all expectations in both ministry opportunities and through our partnership with each of you.
Because of your generosity and God's great favor, the Match has finished above and beyond what we had hoped. First, and with all gratitude, some core partners stepped forward to build an incredible Match of $1,847,111.73, committing to double every gift given through December 31st up to that amount. Then, God provided even MORE than we asked, resulting in a total of $XXX,XXX.XX!
These new financial resources will allow us to:
Continue all we're doing through the broadcast, app, in small groups, etc.
Help us win the war for the souls of the next generation
Continue to advance our Middle East focus to help Christians on the ground in that region
THANK YOU for your prayers and your generosity! Your giving means more than financial support to us as it is a statement that you are standing with us on mission by investing in the ministry of helping Christians live like Christians.
Praising God for His mighty acts and excellent greatness, and thanking Him for each of you.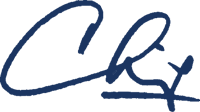 Chip Ingram
CEO & Teaching Pastor, Living on the Edge