Is there an area in your life that you really want to change, and you know God wants to change, but you feel stuck? Perhaps it is a critical attitude you can't get rid of or an addiction you can't shake.
Jesus' game plan for each and every one of us is that we would be transformed. Just as a caterpillar is transformed into a beautiful butterfly, we also should be "metamorphosized" when Christ comes into our lives. This is a process through which our character becomes more and more like Christ.
But if this is God's plan, ever wonder why is it so difficult for many of us?
We can take comfort that even the Apostle Paul struggled at times. He said, "For I have the desire to do what is good, but I cannot carry it out. For I do not do the good I want to do, but the evil I do not want to do—this I keep on doing." (Romans 7:18-19)
He's basically saying, "I want to do what's right. But I find myself not doing it. And the very thing I don't want to do, I find myself doing that."
Sound familiar?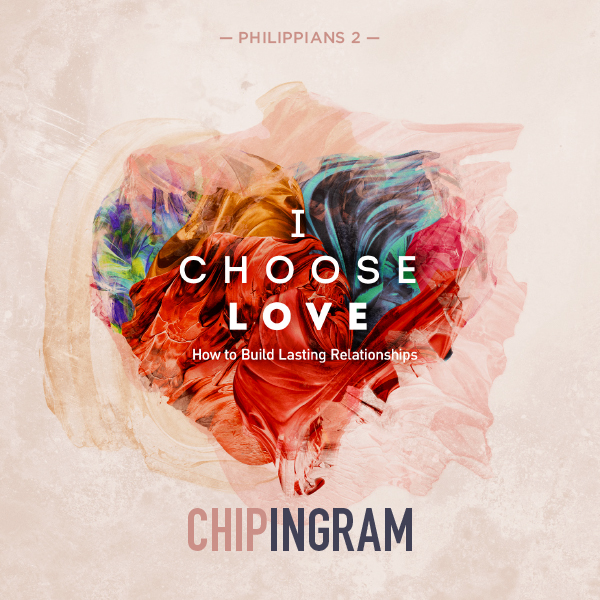 Current Series
How to Build Lasting Relationships
It's one of Jesus's final commands, but loving other people doesn't come naturally, and it's not always easy.
Free MP3
Listen Now
He goes on to say, "Now, if I do what I do not want to do, it's no longer I who do it, but it's sin living in me that does it. What a wretched man that I am! Who will rescue me from this body of death?" (v. 20, 24)
And then, he gives us the answer: "Thanks be to God – through Jesus Christ our Lord!" (v. 25)
And so the question for us becomes: How did Jesus conquer sin, and how does that work out for us practically in everyday life?
We live in an existential world, so we think that life change is about trying harder. We think there's some formula.
But the Christian life isn't about trying hard to live like Jesus or achieving some morality.
The Christian life is a relationship with God the Father through the work of the cross. When we are united to Him by faith, we are co-crucified and co-resurrected. As the Spirit enters our life, we begin to live a new life.
True life change – from the inside out – always begins with truth. And whatever is true of Jesus also becomes true for us.
Here are three truths you need to believe and live out in order to have lasting life change:
You are free. Sin's power was broken when Christ died on the cross and rose from the dead three days later.
You are forgiven. Not only has sin's power been broken, but sin's penalty has been paid for. When Christ hung upon the cross – the sins of all people of all time – were placed on Him and He absorbed it in our place.
You are secure. Death doesn't have dominance over you anymore because you have eternal life. The moment you turned from your sin and trusted in Christ, the Spirit of God came into you, sealed you with His Spirit, and adopted you into His family. He took you from the kingdom of darkness into the kingdom of light, gave you a new relationship with God the Father, a relationship with a supernatural community called the body of Christ, and an eternal inheritance.
These are facts.
You can choose to give in to sin, give in to temptation, or be fearful of demonic spirits, but as a believer, you can also look death and sin straight in the eye and realize it doesn't have power over you anymore.
This is the beginning of lasting life change. You can feel it or not feel it, but the truth is that you're forgiven, you're free, and you're secure.
Check out Chip's series Transformed to learn more about how to receive God's best and become the person you've always longed to be.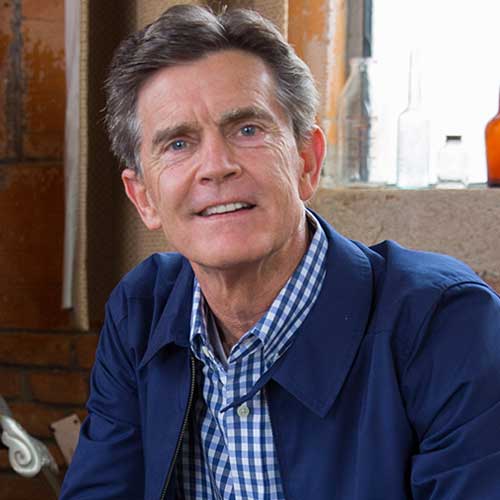 Written By
Chip Ingram
Founder & Teaching Pastor, Living on the Edge
Chip Ingram is the CEO and teaching pastor of Living on the Edge, an international teaching and discipleship ministry. A pastor for over thirty years, Chip has a unique ability to communicate truth and challenge people to live out their faith. He is the author of many books, including The Real God, Culture Shock and The Real Heaven. Chip and his wife, Theresa, have four grown children and twelve grandchildren and live in California.
More Articles by Chip