Every movie you watch, every advertisement you see, every hit song you listen to has a message about relationships, don't they? How to look and act if you want one, how to keep it going, how to end it, how to recover and try again.
You're also smart enough to figure out just how successful the advice these sources offer is, too. We're surrounded by people who, despite Google searches or self-help books or talk shows or therapy, are still unhappy with their relationships. Maybe you're one.
Current Series
Discover the Real Jesus of the Bible
Knowing the real Jesus is the most important relationship you will ever have.
Free MP3
Listen Now
What advice do I have? And why should you listen?
I'll be frank. Just because I've lived through a lot doesn't mean you should hang on my words. No, the only wisdom I might offer you is from God's Word.
And the number-one relationship principle from God's Word, the Bible, is this: everything begins with God. That may sound simplistic but it's the secret weapon you've been seeking! Let's look at it.
God is the Creator. He created you. He created me. And He created relationships. He designed romance and friendship and marriage and families. He knows how intimacy between us best work and how to fix it if it's broken.
So, if we want to tap into His knowledge and power and love, we need to tap into Him! If we want to understand love better, we need to understand the source of Love better. That means we must start at the very beginning.
"The fear of the Lord is the beginning of wisdom, and knowledge of the Holy One is understanding" (Proverbs 9:10).
"Fear" here means reverence and awe and humble worship. It means humbling ourselves and submitting to God by recognizing we're the creatures and He's the Creator. It's that attitude that opens us up to God's wisdom, which He is eager to share. He says if you will seek Me and My Word and if you commit in advance to do whatever I tell you, I'll show you what to do.
The road He will send you on is like a winding road on which He's installed guardrails–commands and warnings that keep us on track and safe. Travel it and you'll end up on the top of the mountain, with healthy relationships with people you love.
But remember. Because God is the Creator of it all, you and I have to be willing to turn left if He says "Left!" We have to decelerate if He says "Slow down!" We must slam on the breaks if He says "Stop!" If we pretend we're in charge, we may find ourselves going off a cliff.
So, embrace your relationship secret and get moving. You've got an amazing journey ahead!
"'For I know the plans I have for you,' declares the Lord, 'plans to prosper you and not to harm you, plans to give you hope and a future. Then you will call on me and come and pray to me, and I will listen to you. You will seek me and find me when you seek me with all your heart'" (Jeremiah 29:11-13).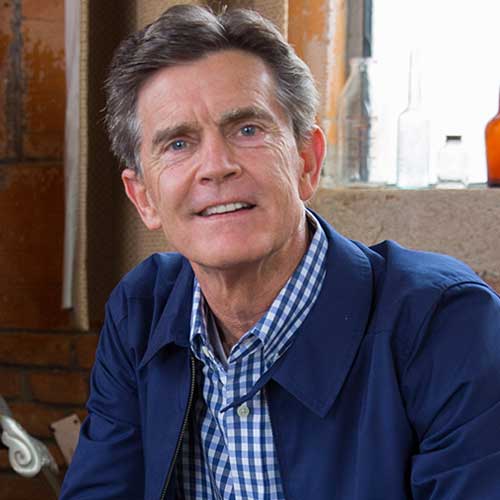 Written By
Chip Ingram
Founder & Teaching Pastor, Living on the Edge
Chip Ingram is the CEO and teaching pastor of Living on the Edge, an international teaching and discipleship ministry. A pastor for over thirty years, Chip has a unique ability to communicate truth and challenge people to live out their faith. He is the author of many books, including The Real God, Culture Shock and The Real Heaven. Chip and his wife, Theresa, have four grown children and twelve grandchildren and live in California.
More Articles by Chip