We'll start reaching the next generation by speaking their language.
Current Series
Generous Living is Joyful Living
If being generous a smart way to live, then why isn't everyone doing it?
Free MP3
Listen Now
One of my greatest concerns in life is the spiritual lives of my children and grandchildren. It's no secret that our world is becoming increasingly anti-life, anti-marriage, anti-gender, and anti-Christian. It's one thing to educate and prepare myself for hard discussions or outright ridicule, but it's another thing entirely when I think about our kids growing up in this climate. 
How can we respond? 
We need to communicate truth through how we live, speak, and how we disciple our kids and grandkids. In other words, instead of responding in anger, we take a note from the earliest followers of Christ. 
CHRISTIANS LIVING LIKE CHRISTIANS
The first century was far more anti-life, anti-marriage, anti-gender, and anti-Christian than ours! God's solution – a Jesus revolution – was prompted by Christians living like Christians. In the same way, we have an opportunity to reach the next generation, and the solution is the same: we need to live like believers.
At Living on the Edge, we are committed to helping you become part of the solution. Keep reading to discover the ways God is making that happen. 
3 Exciting Ways Living on the Edge Is Reaching The Next Generation
1. Helping you become the best teacher you can be.
We believe that the most significant person in this journey is you. Yes, you are the single biggest influence on the lives, actions, and behaviors of your kids, no matter their age. All data points to that fact. 
Has it been a while since you had your kids' attention?

Do your kids ignore your feedback?

Have you been outsourcing your kids' education, entertainment, and faith to others?
Whether your kids are toddlers or teens or young adults, helping your kids to know and follow Christ is the most important work you will do. The truth is, when it comes to training our kids in the faith, we don't reproduce what we desire, do, or say: we reproduce what we ARE. 
In Luke 6:40, Jesus says,
"The student is not above the teacher, but everyone who is fully trained will be like their teacher." 
Living on the Edge is strategically working to help parents and grandparents teach and model an authentic, dynamic, and winsome faith to their kids and grandkids.
Have a legacy strategy? 5 Core Values to Leave a Legacy That Lasts Forever
2. Developing strategic partnerships. 
We're continuing to develop partnerships with people who have expertise in speaking to the next generation. It's exciting to hear the wisdom of Aaron Pierce, Kyle Idleman, Jennie Allen, Ryan Ingram, John Dickerson, Doug Fields, and Jim Burns on reaching the next generation. 
I really appreciated our partnership with Doug and Cathy Fields, who brought their professional experience and personal wisdom to a series we taught, Intentional Parenting, named after their bestselling book. Here's a favorite quote from Doug:
"You have six thousand five hundred seventy days to raise your kids. What's your parenting endgame? If you want thriving, productive kids, then start parenting with intention right now."
We couldn't agree more. We want to help you parent, grandparent, and interact with intention.  
3. Speaking the language of the next generation.
In addition to leveraging the voices listed above, we also must learn to speak the language of the next generation. This means we need to meet them where they are, model life-giving relationships, and use technology to our advantage. 
We're stepping out like never before in this area and covet your prayers. 
Practical lessons in a fun format: Intentional Parenting Card
Discipling the next generation starts with speaking in their voice. That means using technology to our advantage and leaning into their desire for authenticity by modeling life-giving relationships.
Click To Tweet
COMMITMENT TO NEXT GENERATION
Will you help Living on the Edge continue reaching the next generation? 
Some key donors for Living on the Edge are offering a pledge to match donations received until July 7, 2023. We're blown away by that kind of support, and yet we know that's what it will take to fulfill the mission God has called us to accomplish for the next generation. Will you join us? Giving your best gift right now will have twice the impact!
Ready to build disciple makers in the next generation?
Donate today
!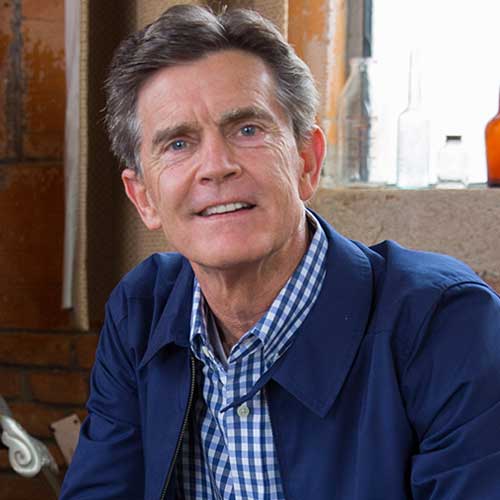 Written By
Chip Ingram
Founder & Teaching Pastor, Living on the Edge
Chip Ingram is the CEO and teaching pastor of Living on the Edge, an international teaching and discipleship ministry. A pastor for over thirty years, Chip has a unique ability to communicate truth and challenge people to live out their faith. He is the author of many books, including The Real God, Culture Shock and The Real Heaven. Chip and his wife, Theresa, have four grown children and twelve grandchildren and live in California.
More Articles by Chip