Board of Directors
Gearl Spicer
Chairman of the Board, Living on the Edge, Duluth, Georgia
Senior Pastor, One Heart Church, Norcross, Georgia
Gearl Spicer has served as a member and chairman of the board for Living on the Edge since 2007. He has also served as senior pastor for One Heart Church in Norcross, Georgia, since 2005. Gearl launched One Heart with a goal to impact the culture in the greater Atlanta area as well as around the world for Jesus Christ.
As a pastor for over 42 years, Gearl has excelled in a variety of capacities and leadership roles, including assistant to Dr. Charles Stanley, associate pastor, education program coordinator, business administrator and a minister to young adults. He's also a noted and certified teacher/trainer and conference speaker and is knowledgeable on topics such as church growth, building development, and stewardship.
Gearl has served on several boards, including the Executive Board of Arkansas Baptist State Convention (1990-1999) and In Touch Ministries Canada (2001-2005). For the past 12 years he has volunteered in overseas missions, organizing several mission trips in the Eastern European region of Romania, Serbia, and Ukraine where his team helped train pastors to assist churches and orphans. Gearl currently serves as Board President for Grace Christian School in Lugoj, Romania.
Gearl holds an undergraduate degree from Oklahoma Baptist University, a master's degree in business administration from Central State University, and a doctorate degree in divinity from Carver Bible College in Atlanta, Georgia.
Gearl lives in Peachtree Corners, Georgia, with his wife, Cynthia, has three grown children and five fantastic grandchildren.
Charlie Germany
Treasurer, Living on the Edge, Duluth, Georgia
Senior Private Wealth Advisor, Ronald Blue Trust
Charlie Germany is a Senior Private Wealth Advisor at Ronald Blue Trust. As a certified public accountant, certified financial planner, and personal financial specialist, Charlie has a proven track record of serving high net worth clients. Charlie possesses a high quality of expertise in every area of personal finance, including estate and retirement planning, tax preparation, philanthropic counsel and sophisticated investment solutions.
Charlie began his career with the Internal Revenue Service (IRS). While with the IRS, his various job functions included revenue agent, appeals officer, and large case (publicly-held companies) revenue agent. He left the IRS in 1982 to establish his own CPA firm, which later merged with Frank Drewry to form Germany & Drewry, P.C.  This firm merged with Ronald Blue & Co. in 1990.
Charlie earned his Bachelor of Science degree from the Georgia Institute of Technology.  He is a member of the Financial Planning Association, the American Institute of Certified Public Accountants, and the Georgia Society of CPAs.
Charlie is a frequent speaker on financial topics. He has been a regular guest on the national Christian radio show, Money Matters with Crown Financial Ministries, as well as other national and local radio programs. Charlie has taught financial and tax programs for various groups including professional organizations and churches.
Charlie has served as a member of the board for Living on the Edge for over ten years. In addition, Charlie is Chairman of the Board of Bailey Smith Ministries and serves at One Heart Church in Atlanta as a member of the pastor's leadership team and as treasurer.
Active in his community, Charlie regularly volunteers in his church and goes on international mission trips at least once a year.
Charlie and his wife, Sandra, live in Sandy Springs, Georgia. They have two adult sons and two grandchildren.
Gregg Dedrick
Founder, Spirit Ministries
Gregg Dedrick is the founder and president of Spirit Ministries, a Louisville, Kentucky-based ministry that equips people to live a Spirit-led life and bring the kingdom of God wherever they go.
Gregg has proven himself to be a trusted business partner through his diverse experience with companies across the United States, ranging from small non-profits to the Fortune 100. Many leaders and their teams have benefited from his winning approach, considerable experience and accessible leadership style.
Gregg's previous work experience as the past President of Kentucky Fried Chicken and the Chief People Officer of Yum! Brands — the world's largest restaurant corporation — positioned him as a highly effective coach and company advisor.
A veteran of more than 20 years in the consumer and hospitality industries, Gregg understands that at the heart of every successful organization are the people who believe in it and bring it to life.
In addition to serving on the board of directors for Living on the Edge, Gregg currently serves on the board of directors for Denny's Restaurant Corporation. He is also a partner and co-founder of Whole Strategies, an organizational consulting firm focused on business strategy and culture. Gregg holds a bachelor's degree in business from Cornell University.
Gregg lives in Louisville, Kentucky, with his wife, Shelley, and their three daughters.
Chip Ingram
Founder & CEO, Living on the Edge, Duluth, Georgia
Chip Ingram is the founder and CEO of Living on the Edge. As a pastor for over 30 years, Chip has served in a variety of churches ranging from 500 people in Texas to 5,000 in California. In 1995, he founded Living on the Edge as a radio ministry, which has since grown into an international teaching and discipleship ministry.
Chip's teaching can now be heard on hundreds of radio stations and multiple television outlets worldwide as well as digitally through the Living on the Edge with Chip Ingram Daily Podcast and the Chip Ingram App. Chip has a unique ability to communicate truth and winsomely challenge believers to live out their faith every day.
Chip did his undergraduate work at West Liberty State College, holds a master's degree in education from West Virginia University, and a master's degree in theology from Dallas Theological Seminary. His past ministry experience also includes serving for five years as president of Walk Thru the Bible.
He is a best-selling author of many books, including Culture Shock, True Spirituality, The Real Heaven, The Real God, The Invisible War, and Marriage That Works.
Chip and his wife, Theresa, live in San Jose, California. They have four adult children and twelve grandchildren.
Mark Carver
Co-founder, Donor Experience Management Institute
Mark Carver is new to our board as of 2020. Over the years he has had the privilege of working in the non-profit, for-profit, and faith-based sectors, both domestically and internationally. These experiences have provided him a wonderful perspective on people, the workplace, and culture. In each of these areas, he has been a part of strategizing and starting up organizations and projects as a part of senior management.
In late 2019, he retired from Saddleback Church after 20 years on staff. While there, he led the international pastor-training of Purpose Driven Ministries for 16 years. He also helped create the church's PEACE Plan mission efforts and planted campuses overseas. Mark was an Elder and worked directly in support of Senior Pastor, Rick Warren. He continues to volunteer at Saddleback Church and consult with church leaders.
Early in his career, he worked with World Vision as part of its US Ministry division that focused on the needs of the poor and oppressed domestically. He then moved on to the private sector working at a boutique investment banking firm and an alternative energy production company.
Mark graduated with a degree in Philosophy from Point Loma Nazarene University and an MBA in Management from the University of Laverne.
In addition to serving with Living on the Edge, Mark serves on the boards of Rockbridge Seminary and Cetyl Energy. He is also the co-founder of the DXM Institute (Donor Experience Management), which is focused on the next generation of fund development practices.
Mark and his wife, Jillian, live in Lake Forest, California. They have five wonderful adult kids and five even more fantastic grandkids.
Mike Holwick
President & C.E.O., Holwick Constructors
Mike Holwick is the President & CEO of Holwick Constructors, Inc., a family-owned general contracting and tenant improvement firm headquartered in Westlake Village, CA.
He holds a bachelor's degree in business administration from San Diego State University. Mike is a certified public accountant and worked at PricewaterhouseCoopers in the audit and assurance division.
Mike has served on the board of directors and executive committee for the Century City Chamber of Commerce. In 2012, he was honored as Century City's Citizen of the Year.
He also served in the United State Marine Corps and afterward sat on the board of directors for the Marine Corps Scholarship Foundation's West Coast Committee.
Mike is active in many local and global ministry initiatives, and his philanthropic interests include Ventura County Pregnancy Center, Boys and Girls Club of Oxnard and Port Hueneme and Teen Reach Adventure Camp.
Mike and his wife Nycole live in Somis, California with their three children. They attend Calvary Nexus church in Camarillo, CA.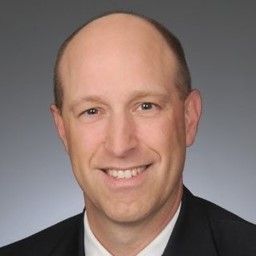 Aaron Anderson
Chief Accounting Officer, Meta Platforms
Aaron Anderson is Chief Accounting Officer at Meta Platforms, Inc where he oversees a global team with oversight over Accounting, Procurement, Payroll and Finance Operations. Prior to joining Meta, Aaron was the Senior Vice President, Treasurer (2020-2022) responsible for the movement of over $3 Trillion annually and Chief Accounting Officer (2015-2020) at PayPal. Aaron has also worked for MasterCard, IBM and Deloitte.
Aaron is active in missions and passionate about making an impact on people. Aaron is a facilitator for Primemovers, a servant leader in the workplace, and active in local missions and global missions. Aaron also serves as an Elder at Venture Christian Church in Los Gatos, California.
Aaron received a Masters in Accounting and Bachelors in Economics from the University of Nebraska at Lincoln. He is a licensed Certified Public Accountant in Nebraska and Connecticut and is a member of Financial Executives International (FEI) and the Association for Finance Professionals (AFP).
A.C. Musgrave
Emeritus
A.C. Musgrave is the owner of Petra Chemical Company, a manufacturer and distributer of high quality sodium hypochlorite for industrial and consumer uses. He is also the president of Petra Industries, Inc, a business that specializes in liquid blending, dry blending and packaging of products for major corporations such as Proctor and Gamble, Anheuser Busch, and Oxychem.
A.C. holds a bachelor's degree in biology and chemistry, and a master's degree in biology. He's taught biology at the high school level as well as anatomy and physiology at the college level.
In addition to serving as the chairman of the board for Petra Chemical Company, A.C. has also served on the board of Mercy Ships International, a non-profit organization that brings hope and healing to the poor and marginalized by mobilizing people and resources worldwide. A.C. has served on the board of directors for Living on the Edge since its inception in 1995.
Throughout his life, A.C. has been an active volunteer in his local community and overseas. Most recently, he served on several mission trips abroad, including trips to Haiti, Zimbabwe, and Guatemala.
A.C. lives in Garden Valley, Texas, with his wife, Mary. They have five grown children.
Dick Sleeper
Emeritus
Dick and his wife, Beverly, founded "Beverly's Fabric & Crafts" in 1968. With 18 stores in operation in California, Beverly's Fabric & Crafts stores are part of the second largest privately-owned craft chains in the nation today.
Dick is a graduate of Oregon State University, and he and Beverly have been married for 65 years. They have three adult children, Don, Bob, and Trish (Sleeper) Schweene. They also have seven grandchildren, and six (soon to be seven) great grandchildren. Dick and Beverly are very active in their church, and lead regular Bible studies in their home.
Dick was instrumental in the founding of Living on the Edge and its broadcast ministry.