Listen Now
Today's Broadcast: April 8
April 8, 2020
In this program, Chip interrupts our regular programming to speak directly to you about this year's Easter celebration in the context of the Covid-19 pandemic. He wants you to know that in the midst of fear, and loss – even death – in Jesus, we have hope. So, how do believers stand firm in that hope when circumstances continue to press in? Chip shares from both the Old and New Testaments, and his personal experience, how we confidently live out our hope – today, and every day!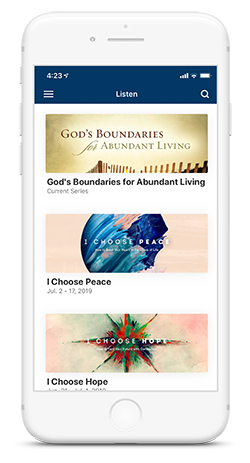 Helping you grow closer to God
Download the Chip Ingram App
Get The App
Current Series
daily Radio
Special Broadcast with Chip Ingram
Chip interrupts regular programming to talk directly with you.
weekend Radio
Momentum
How to Ignite Your Faith (R12)
What's true spirituality? How do you get it? In today's culture we tend to customize our spirituality to fit our own needs. We create God in our own image rather than the other way around. In this r12 series, learn...
Recent Broadcasts
Recent Series