Listen Now
Today's Broadcast: October 19
It's All About Relationship, Part 2
Do you ever feel like your whole life is one big spiritual to-do list? Do you ever just want to get off the religious performance track and begin experiencing the joy of the Lord? Join Chip as he shares what God really wants from you.
Scripture: John 15:1-11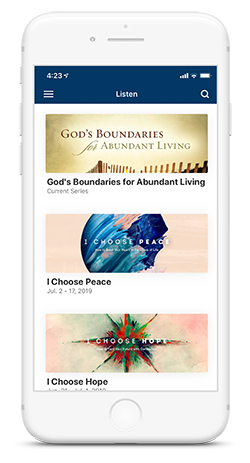 Helping you grow closer to God
Download the Chip Ingram App
Get The App
Current Series
daily Radio
Authentic
How to be a Christian Without Being Religious
Is it possible to be a Christian without being religious? More than a list of activities, behaviors, and rules, this series will show you that the Christian life is, at its core, an ongoing relationship with the living God. You...
weekend Radio
Global Orphan Project: Helping Kids in Need
Can you imagine… you…actually saving a child's life? And you don't need to go anywhere, or complete any special training. In this program, Chip interviews Joe Knittig from the Global Orphan Project. Joe describes the widespread poverty tearing families apart...
Recent Broadcasts
Recent Series