Listen Now
Today's Broadcast: July 9
All You Need Is Love, Part 2
Do you wish you could just put the brakes on the speed of life? Between work, family, ministry, financial pressures, health issues, is it any wonder that our lives and our relationships are on the ragged edge? If you're ready to start loving more by doing less, this message is for you.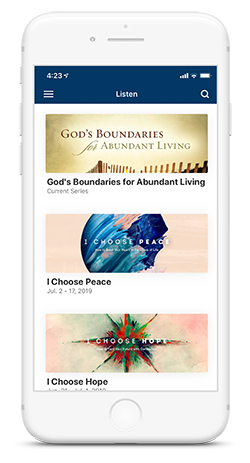 Helping you grow closer to God
Download the Chip Ingram App
Get The App
Current Series
daily Radio
Spiritual Simplicity
Doing Less, Loving More
Most of us live very complex lives that move too fast, deliver too little, and demand too much. We often succumb to the push and pull of all the demands. We lack time for God, relationships, or ourselves. We know...
weekend Radio
Stop Faking It!
Live Without Hypocrisy
Nobody likes a hypocrite, and nobody wants to be one. But for some reason, living an honest, authentic life is tougher than it sounds. God calls us to walk as "children of light," but many of us find ourselves living...
Recent Broadcasts
Recent Series