Daily Discipleship
with Chip
Wish you could be discipled by Chip Ingram? Welcome to Daily Discipleship with Chip. Each day, watch a short video of Chip teaching with you in mind, followed by a 10-minute study to do on your own. What a great way to grow in the Lord!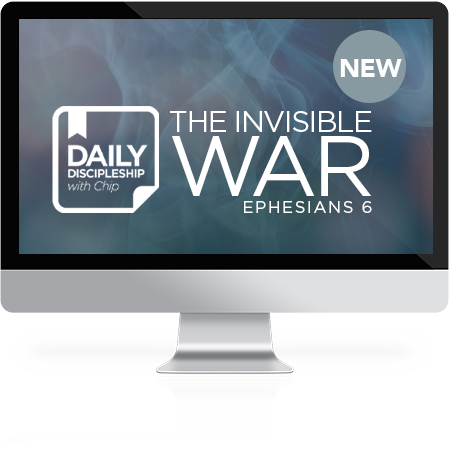 FREE GUIDED STUDY
Take the Daily Discipleship Challenge!
In this 12 Day Challenge in Ephesians 6, Chip takes just 10 minutes a day to reveal what God has to say about Satan's goals and tactics, the spiritual armor God offers us, and the confidence we can have about our sure victory over the Enemy.
START NOW
"
This time with Chip has literally changed my life and I look forward to it everyday.
"Starting a daily study in the Bible like this has become habit-forming and transformative to my devotion time."