Help Disciple More Christians
Double Your Impact With A Gift in December
Living on the Edge is taking steps of faith like we've never taken before! We are committed to doubling three essential areas of ministry over the next two years. Why? Because we believe God is calling us to be a voice of HOPE to the world. Doubling our ministry over the next 24 months is only possible if people like you partner with us. Your financial gifts help us equip Christians to become Difference Makers with HOPE and HELP for people around the world. Will you make your best gift now?
Shop Our Store For Christmas
Find Discounted Study Tools and Books
Take a moment and think about where you might be in your Christian walk right now without the love and encouragement of a godly friend or family member. Who do you know that would benefit from tools like these designed to help them dig deeper into God's Word or share their faith with others? Lead them closer to Christ this Christmas with one of these practical tools, discounted for a limited time. Place your orders by December 7 and receive them in time for Christmas.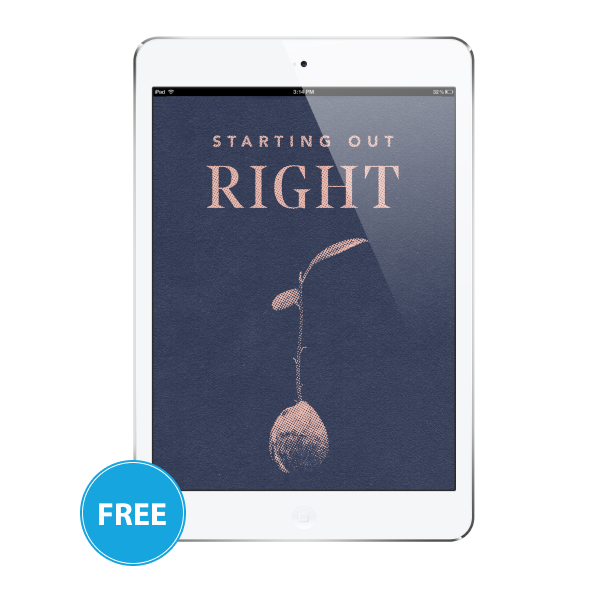 What Every New Believer Needs to Know
'Starting Out Right'
Whether or not to place your eternal security in the trust of Jesus Christ is the most important decision a person ever makes. And contrary to popular opinion, it's not the end, but just the beginning of a life-long journey of relationship and faith. There are so many questions, so many things to know. That's why we've created a resource to help, called "Starting Out Right." This free download will give you some direction and answer some of the basic questions as you begin to grow.