Not Beyond Reach
Build relationships through spiritual conversations
How can we engage today's skeptical post-Christian culture? Old ways of evangelism no longer work with a generation of young people who reject truth, morality, the Bible, and the existence of God. Aaron Pierce, Mission Director of Steiger International, will help you understand the beliefs of millennials and Gen Z, and demonstrates that the way to sharing Christ with them is through real friendships and authentic conversations. The next generation is Not Beyond Reach!
Keep God's Word Close
Reflect on God's Word in life's in-between moments
Could your daily life use a Spiritual boost? Supercharge your day-to-day with Scripture Tags! Clip these beautiful waterproof tags onto your key chain, purse, or backpack, and have quick, visual access to God's Word wherever you go. This high-quality resource has a hard cover and is printed on waterproof, tear-proof cards. These durable cards make great gifts for your spouse, colleagues, kids and friends, and provide a practical way to memorize and study scripture throughout your day!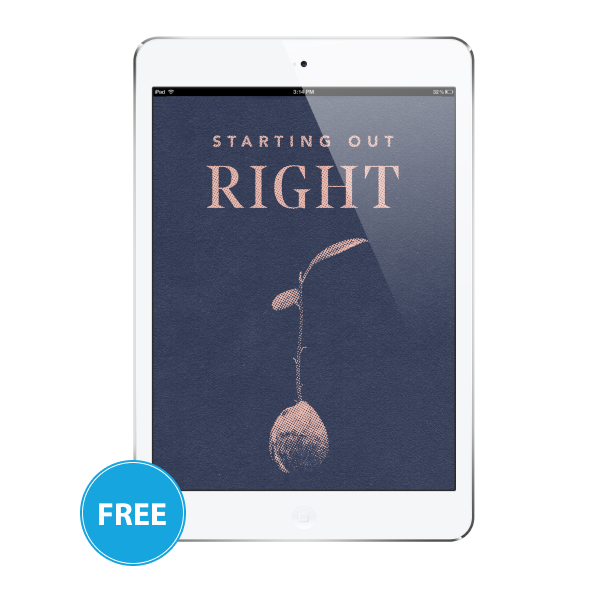 What Every New Believer Needs to Know
'Starting Out Right'
Whether or not to place your eternal security in the trust of Jesus Christ is the most important decision a person ever makes. And contrary to popular opinion, it's not the end, but just the beginning of a life-long journey of relationship and faith. There are so many questions, so many things to know. That's why we've created a resource to help, called "Starting Out Right." This free download will give you some direction and answer some of the basic questions as you begin to grow.