Get Out of Your Head
Stop the Spiral of Toxic Thoughts Today
Best-selling author and speaker, Jennie Allen teaches believers how to prepare to fight wrong thinking in the battlefield of the mind. If you're concerned that you or someone you love is being shaped by the culture, more than God's Word, this book is for you. Join Jennie in the battle today and step boldly into freedom! For a limited time, order your discounted copies of Get Out of Your Head and receive free domestic shipping.
God's Unique Plan for You
Turn Good Intentions into a God-Shaped Reality
Far too often, we fail to realize our dreams, whether we lose our way, or simply get distracted by the noise in our lives. Chip's newly updated book, Holy Ambition, takes the life of Nehemiah and applies it to twenty-first century believers. Discover a practical plan to bring God-sized dreams to life and learn how God uses ordinary people to accomplish extraordinary things. Order your copies for just $12.95 for a limited time!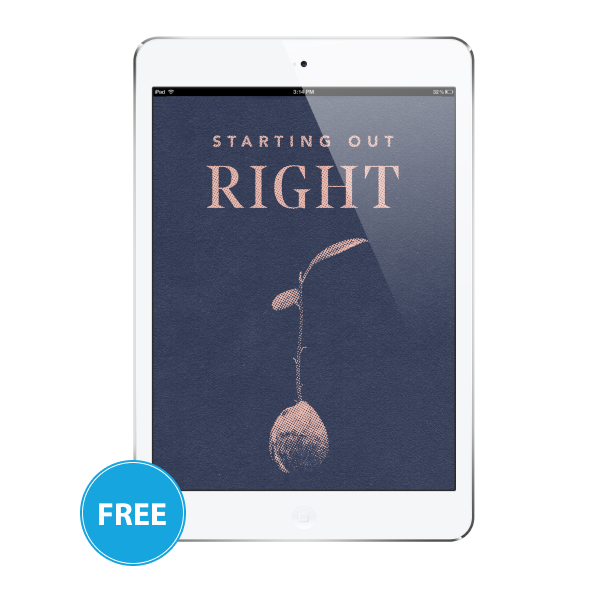 What Every New Believer Needs to Know
'Starting Out Right'
Whether or not to place your eternal security in the trust of Jesus Christ is the most important decision a person ever makes. And contrary to popular opinion, it's not the end, but just the beginning of a life-long journey of relationship and faith. There are so many questions, so many things to know. That's why we've created a resource to help, called "Starting Out Right." This free download will give you some direction and answer some of the basic questions as you begin to grow.