Journey to The Real You
Take the NEW, free assessment
The Real You was created out of a deeply-held belief that joy and fulfillment in life comes from knowing that God created us with certain talents and gifts to be used for His purposes. We designed a revolutionary journey to help Christians know who they are in Christ, how He has gifted them and how they can become on mission to serve others in meaningful ways. Get started by taking the free assessment today and find out where your gifts and passions meet humanity's greatest needs.
New from Chip Ingram
Learn to discover, develop and deploy your gifts
Just as an artist uses a pen or paintbrush or chisel to create a work of art, God uses spiritual gifts to craft us into His divine design. Start today to uncover God's purpose and workmanship in you and begin to serve the Church and your community as you were designed to do! In Your Divine Design, Chip explores the Biblical teachings about spiritual gifts and defines an action plan for Kingdom use! For a limited time, get Chip's NEW book for only $7.99/each or 5 for $25.99.
Are You 'All-In?'
Get True Spirituality: Becoming a Romans 12 Christian
Are you a Christian living like Christ? Do you desire for your life to reflect Christ in a clear and powerful way to those around you? Focusing on lifestyle factors that are relational, grace-based, faith-focused, and practical, Chip Ingram explores the biblical model laid out in Romans 12.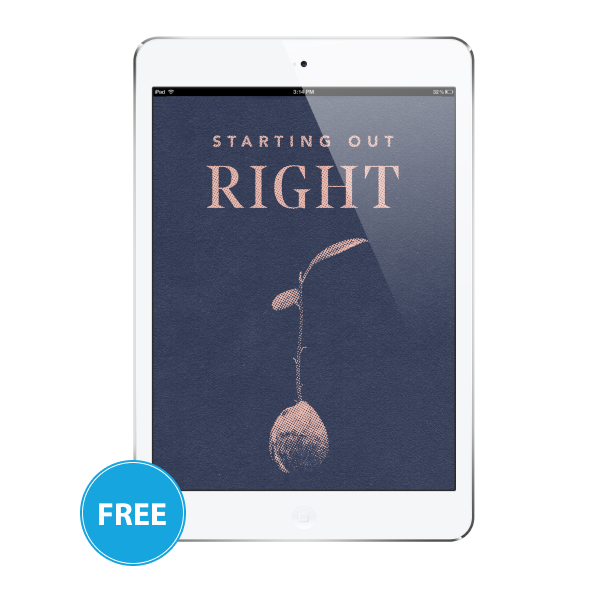 What Every New Believer Needs to Know
'Starting Out Right'
Whether or not to place your eternal security in the trust of Jesus Christ is the most important decision a person ever makes. And contrary to popular opinion, it's not the end, but just the beginning of a life-long journey of relationship and faith. There are so many questions, so many things to know. That's why we've created a resource to help, called "Starting Out Right." This free download will give you some direction and answer some of the basic questions as you begin to grow.