Free Online Course
Are Your Adult Kids Driving You Crazy?
The role of parent doesn't end when they turn 18. But it does have to change! Your adult child is launching on a new journey — and you have to too. Through concrete principles, practical advice and Biblical perspectives you'll learn how to navigate one of your most challenging and rewarding jobs: being a parent of grown kids!
Bring Your Kids Back to the Faith
Stay Engaged in Your Ever Changing Role as a Parent
Discover positive principles for bringing kids back to faith, ideas on how to leave a legacy as a grandparent, and encouragement for every season, Doing Life with Your Adult Children is a unique book on your changing role in a calling that never ends. For a limited time, get Jim's book for $2 off plus FREE domestic shipping!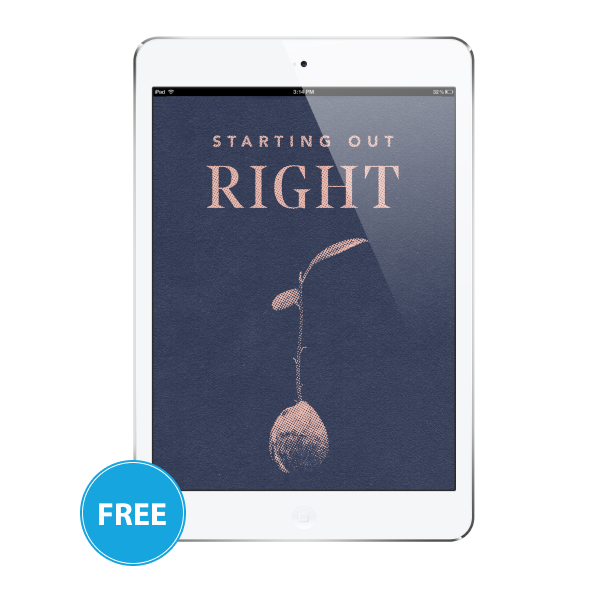 What Every New Christian Needs to Know
"Starting Out Right"
Whether or not to place your eternal security in the trust of Jesus Christ is the most important decision a person ever makes. And contrary to popular opinion, it's not the end, but just the beginning of a life-long journey of relationship and faith. There are so many questions, so many things to know. That's why we've created a resource to help, called "Starting Out Right." This free download will give you some direction and answer some of the basic questions as you begin to grow.