Change IS Possible
Learn what to do when you're spiritually stuck!
We all want life change, but achieving it is hard – even for Christians. We know we've got God's help. And yet, too many Christians are stuck in the mud when it comes to life change. What's going on? Can things ever get better? Can my life ever turn the corner? It's time to get off the hamster wheel of Christian expectations. Read Chip's latest to learn the difference between living for God's approval and living from God's approval.
New Daily Discipleship with Chip
Are you looking for a spiritual breakthrough?
Jesus says that if we give Him our lives, He makes us "new  creatures." But we still struggle. Why? Because we don't understand how change happens. Let Chip Ingram reveal the secrets of change in his free new Daily Discipleship series. Commit to watching Chip's 19 daily one-on-one video, followed by a quick 10-minute study. Let the Holy Spirit open up God's Word. You'll discover that yes, you really can change!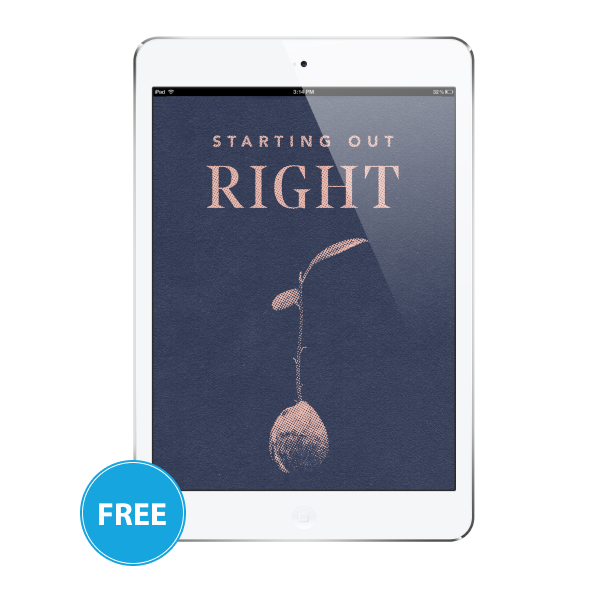 What Every New Christian Needs to Know
"Starting Out Right"
Whether or not to place your eternal security in the trust of Jesus Christ is the most important decision a person ever makes. And contrary to popular opinion, it's not the end, but just the beginning of a life-long journey of relationship and faith. There are so many questions, so many things to know. That's why we've created a resource to help, called "Starting Out Right." This free download will give you some direction and answer some of the basic questions as you begin to grow.