Study the Bible with Chip
New Daily Discipleship on Romans 12
Daily Discipleship: True Spirituality is a new 17-day journey exploring Romans 12 that will help you develop the habit of being in God's Word every day. Not only will this help you learn how to study the Bible, but Chip will also show you how to put true spirituality into practice in every relationship of your life. Sign up now and join thousands of difference-makers beginning 9/27.
Receive this book at no cost
When you register for Chip's New Daily Discipleship
Study the Bible with Chip and grow closer to Jesus in Daily Discipleship: True Spirituality. For a limited time, receive a free copy of Lance Witt's powerful devotional, Leave Ordinary Behind*–a perfect companion to True Spirituality. *Offer only available in the continental U.S. and available while supplies last. Expires October 15, 2021.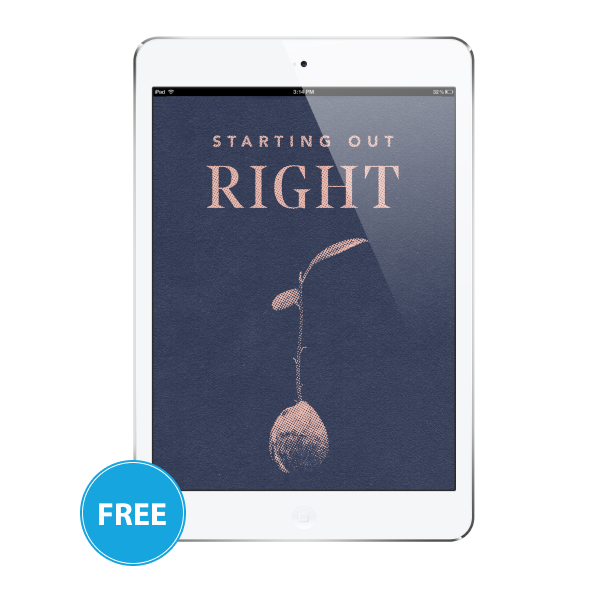 What Every New Believer Needs to Know
'Starting Out Right'
Whether or not to place your eternal security in the trust of Jesus Christ is the most important decision a person ever makes. And contrary to popular opinion, it's not the end, but just the beginning of a life-long journey of relationship and faith. There are so many questions, so many things to know. That's why we've created a resource to help, called "Starting Out Right." This free download will give you some direction and answer some of the basic questions as you begin to grow.