How Should We Then Live?
Learn how to stand strong in a post-truth, post-Christian world
Hope of Nations, by one of the world's top investigative reporters, John S. Dickerson, uncovers the five major forces driving global change and how we, as Christians, can live the adventure of this era with great purpose–to use your gifts to bring light and life to this moment in history. Get John's book and free domestic shipping for a limited time.
NEW from Chip
Choose Peace Everyday with Principles from Philippians 4
If you're tired of feeling anxious over the state of the world, your relationships, or your own heart, this encouraging, NEW book from Chip Ingram will help you quiet your worries and experience real, lasting peace that doesn't depend on what's going on around you. Reserve your copies of I Choose Peace today and learn to quiet your heart and hang on to your joy in today's anxious world.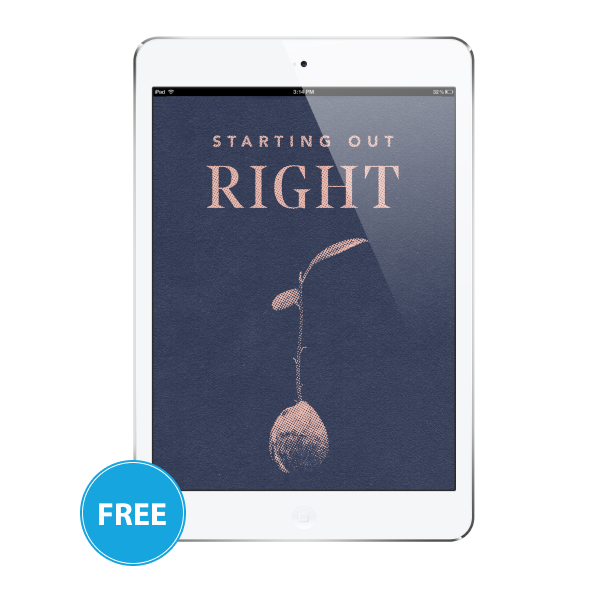 What Every New Believer Needs to Know
'Starting Out Right'
Whether or not to place your eternal security in the trust of Jesus Christ is the most important decision a person ever makes. And contrary to popular opinion, it's not the end, but just the beginning of a life-long journey of relationship and faith. There are so many questions, so many things to know. That's why we've created a resource to help, called "Starting Out Right." This free download will give you some direction and answer some of the basic questions as you begin to grow.