Living on the Edge Leadership Team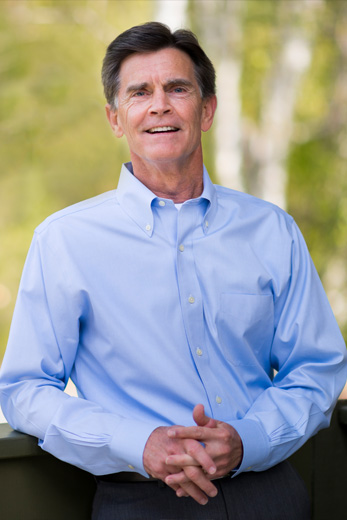 Chip Ingram
Founder and Chief Executive Officer
Chip Ingram is the founder of Living on the Edge. As a pastor for over 35 years, Chip has served in a variety of churches ranging from 60 people in Texas to 6,000 in California. In 1995, he helped establish Living on the Edge as a radio ministry, which has since grown into an international discipleship ministry.
Prior to serving at Living on the Edge, Chip served for five years as president of Walk Thru the Bible. Chip did his undergraduate work at West Liberty State College, and holds a master's degree in education from West Virginia University and a master's degree in theology from Dallas Theological Seminary.
Chip and his wife, Theresa, live in the Los Gatos area. They have four adult children and twelve grandchildren.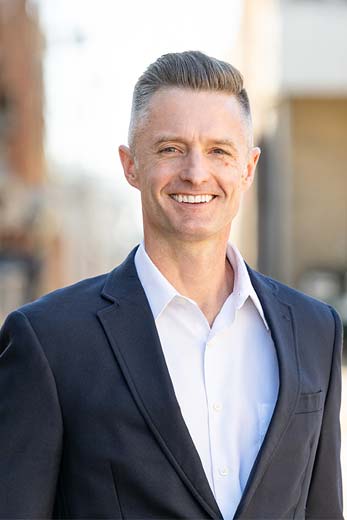 Mike Olson
President and Chief Operating Officer
Mike Olson joined Living On The Edge after two decades in the corporate world. He previously held executive positions with one of the world's largest fitness equipment manufacturers. Mike was part of the global executive team that grew the business from a small entrepreneurial organization to one approaching $1.5B in annual revenue. In response to the changing culture around him, as well as to the clear call of God, Mike felt a growing desire to see the Church living like the Church as we are called to be in Scripture. Mike found the perfect fit with Living on the Edge, whose mission is to be a catalyst to help Christians live like Christians. In his role as President and COO, Mike works closely with Chip Ingram to develop the strategy of Living on the Edge and lead the operational execution of our mission.
Mike earned a Master of Arts in Applied Biblical Studies from Moody Bible Institute, a Master of Business Administration from Colorado State University, and a Bachelor of Arts in Exercise Science from the University of Wisconsin–La Crosse. He recently completed a Master of Arts in Theological Studies from Gordon Conwell Theological Seminary and is on track to complete a Master of Arts in Global Leadership from Gordon Conwell next year.  Born and raised in the Midwest, Mike currently resides in San Jose, California with his wife Jaime and three children Chase, Landon and Reese.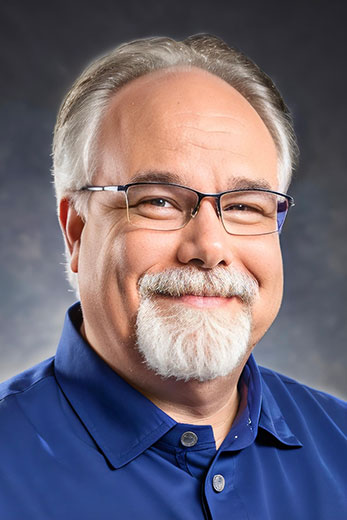 Andrew Accardy
Executive Vice President, International &
Chief Financial Officer
Raised in a pastor's home, Andrew began his ministry career facilitating training events for pastors and church leaders in New England, then spent nearly a decade in California serving as the Chief Operating Officer for Purpose Driven, the leadership training arm of Saddleback Church.  From there he embarked on a season of consulting with several national ministries before being introduced to Living on the Edge and Chip Ingram through a mutual friend.  For much of the last 12 years, Chip and Andrew have partnered together as the senior leaders of the ministry to help Christians live like Christians.
Andrew is an ordained minister and has received his Bachelor's degree from Moody Bible Institute and his Master's degree from Biola University. He and his wife, Melissa, have been married for 26 years and have three children.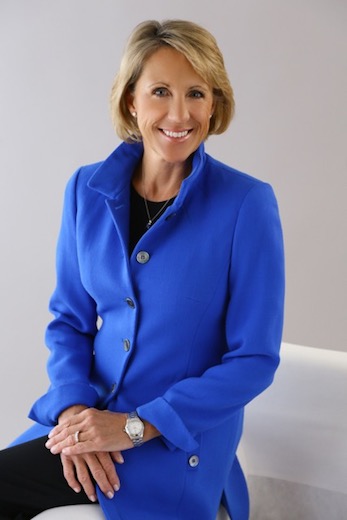 Kitty Allen
Executive Vice President, U.S. Ministries
President, Primemovers
Kitty is a builder of leaders, teams, and organizations. She serves on the executive team of Living on the Edge leading our U.S. Ministries. This division is responsible for the Broadcast, Publishing, and Digital discipleship resources we develop and bring to our audience, to pastors, and to marketplace leaders. Kitty also leads the ministry of Primemovers, which is a discipleship program created by Chip Ingram to help marketplace leaders discover and step into their unique calling from God.
She draws from over 30 years of experience in the corporate world and as a non-profit leader. Kitty is a graduate of Southern Methodist University with a Bachelor of Business Administration degree and a Master of Business Administration degree. She has four adult children, two grandchildren, and resides in central Ohio.
Greg Kucala
Senior Vice President, Strategic Services
Greg currently serves on the executive team at Living on the Edge, overseeing technology development, radio production and distribution, and operations. He is an ordained pastor and accomplished leader in both ministry and the technology industry. With a Bachelor's degree in Computer Science from Cal Poly San Luis Obispo, Greg has held significant roles at ROLM/IBM, Palm Computing, and Cisco Systems.
Joyfully married to Sheila, Greg is the proud parent of two grown children and delights in regular adventures with his cherished grandchildren. His life exemplifies the intersection of faith, leadership, and technological innovation.
Jerry McCauley II
Senior Vice President, Product Development and Marketing
Jerry serves as Senior Vice President of Product Development and Communication at Living on the Edge. He has worked alongside Chip Ingram in various roles both at Venture Christian Church and Living on the Edge since 2009.
Prior to working with Chip Ingram, Jerry served as Worship Pastor and Executive Creative Pastor in three Southern California churches: Sunrise Church (Rialto, CA), Newsong Community Church (Oceanside, CA), and The Rock Church (San Diego, CA).
Jerry resides in Colorado Springs, Colorado, with his wife, Amy, and three daughters.
Marcy Schorsch
Senior Vice President, Ministry Partnerships
Marcy has had the privilege to serve three large non-profit organizations in executive-level leadership over the last thirteen years. Prior to entering the non-profit sector in 2010, Marcy worked in for-profit marketing and communication leadership for twenty years. She has a significant track record of revenue growth, successful leadership within complex organizations, and building strong teams.
As a leader and a Christ-follower, Marcy's commitment to development stems from the conviction that we have the extraordinary privilege and responsibility to steward relationships and resources well to God's glory.
Marcy's professional qualifications include a master's degree in organizational leadership, doctoral studies in business, a Certified Fund Raising Expert credential, and an Association of Fundraising Professionals' Master Trainer endorsement.
Marcy resides in Nashville, TN with her husband of 32 years.
Tim Innes
Vice President, International
Tim grew up in Scotland and was raised in the home of a Scottish evangelist.  Following God's calling, brought Tim from Scotland to the USA in the early 90's. Since 1995 Tim has worked with 3 global evangelism ministries – Billy Graham Evangelistic Association, Miles Ahead and most recently Luis Palau Association.  Through these ministries Tim has been blessed with the opportunity to serve the local church around the world. Tim has a passion for relationships that bear fruit and have eternal significance. His ministry has touched every continent. He has travelled extensively across Europe, UK, Africa, Caribbean, North America, Canada, Asia, Australia and New Zealand. He loves to meet new people and encourage them to make a difference for God. In April 2020 he joined Living on the Edge with Chip Ingram with a desire to continue making a global impact.
Tim makes his home in Portland, OR and is married to Chandra.  Chandra and Tim have three teenage daughters.