Living on the Edge Leadership Team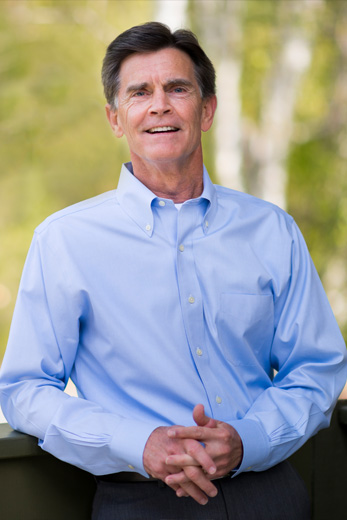 Chip Ingram
Founder and Chief Executive Officer
Chip Ingram is the founder of Living on the Edge. As a pastor for over 35 years, Chip has served in a variety of churches ranging from 60 people in Texas to 6,000 in California. In 1995, he helped establish Living on the Edge as a radio ministry, which has since grown into an international discipleship ministry.
Prior to serving at Living on the Edge, Chip served for five years as president of Walk Thru the Bible. Chip did his undergraduate work at West Liberty State College, and holds a master's degree in education from West Virginia University and a master's degree in theology from Dallas Theological Seminary.
Chip and his wife, Theresa, live in the Los Gatos area. They have four adult children and twelve grandchildren.
Andrew Accardy
President and Chief Operating Officer
Raised in a pastor's home, Andrew has been serving in ministry for nearly thirty years.  He began his career facilitating training events to thousands of pastors and church leaders in New England, then spent nearly a decade in California serving as the Chief Operating Officer for Purpose Driven, the leadership training and resource arm of Saddleback Church.  From there he embarked on a season of consulting with several national ministries before being introduced to Living on the Edge and Chip Ingram through a mutual friend.  For much of the last 12 years, Chip and Andrew have partnered together as the senior leaders of the ministry to help Christians live like Christians.  Over these years Andrew attests that "God has done amazing things!" – from starting in a warehouse to now reaching millions of people each year with God's truth for everyday living.
Andrew is an ordained minister and has received his Bachelor's degree from Moody Bible Institute and his Master's degree from Biola University. He and his wife, Melissa, have been married for 25 years and have three children.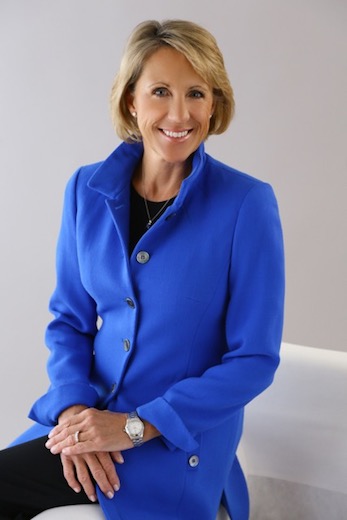 Kitty Allen
President of Primemovers
Kitty is a builder of leaders, teams and organizations. Kitty leads the ministry of Primemovers in her role as President. She serves on the executive team of Living on the Edge, specializing in leadership and staff development initiatives.
She is the owner of Built to Lead – The Allen Group, a leadership development firm, founded in 2004. She draws from over 30 years of experience in the corporate world and as a non-profit entrepreneur. Her consulting practice is focused on equipping Kingdom leaders through training, board and staff development and strategic planning.
Kitty is a graduate of Southern Methodist University with a Bachelor of Business Administration degree and a Master of Business Administration degree. She has four adult children and resides in central Ohio.
Greg Kucala
Senior Vice President of Operations and Broadcasting
Greg moved into vocational ministry in 1999, where he became a pastor at Santa Cruz Bible Church. In 2002, Greg moved with Chip Ingram to Atlanta, where the ministry was merged into Walk Thru the Bible. Five years later, Living on the Edge became a standalone ministry when Chip left Walk Thru the Bible to return to the pulpit.
Prior to ministry life, Greg worked for companies such as ROLM/IBM, Palm Computing, and Cisco Systems as a Software Engineering Manager. Hallmarks of Greg's Silicon Valley years include being a part of the development team behind the Palm Pilot, the inventor for Palm's patented HotSync technology, and overseeing Cisco's development teams for technology used today in everyday life.
Greg resides in Suwanee, Georgia, with his wife, Sheila, and has two adult children and three grandchildren.
Jerry McCauley II
Senior Vice President of Product Development and Communication
Jerry serves as Senior Vice President of Product Development and Communication at Living on the Edge. He has worked alongside Chip Ingram in various roles both at Venture Christian Church and Living on the Edge since 2009.
Prior to working with Chip Ingram, Jerry served as Worship Pastor and Executive Creative Pastor in three Southern California churches: Sunrise Church (Rialto, CA), Newsong Community Church (Oceanside, CA), and The Rock Church (San Diego, CA).
Jerry resides in Colorado Springs, Colorado, with his wife, Amy, and three daughters.
Jim Young
Executive Vice President of Partner Relationships
Living on the Edge is delighted to welcome Jim Young to the ministry as the new Executive Vice President of Partner Relationships.
At a time when Living on the Edge is producing new, relevant resources in response to a great need, as well as expanding their ministry overseas, Jim's hire is a strategic step forward in seeing these initiatives brought to life. Having spent decades in development for both corporations and nonprofit organizations — most recently in senior leadership at The Navigators — Jim brings a wealth of expertise to help Living on the Edge increase their resources to live out their mission of helping Christians live like Christians. 
"I've known Jim for years now, and to have him and his specific skill set on our team at Living on the Edge is so exciting," said Chip Ingram. "With his experience and success at The Navigators, I'm confident his leadership will invigorate our development efforts even further." 
After spending nearly twenty years in the secular development world, primarily in non-profit wildlife conservation, Jim and his wife Janine felt called by God to use their experience and talents for kingdom work. They joined The Navigators, and for a full decade saw God at work, dramatically increasing resources at the discipleship organization. 
Reflecting on his new role, Jim commented "I've always had a love for discipleship, and for years I've admired Living on the Edge's vision and ability to make disciples. As for development, I see it primarily as connecting the people who are a part of the Living on the Edge community to the opportunity to increase their impact at home and around the world." 
An analytical, academic way of thinking has benefitted his work in development throughout his career. But lately, he's been seeing a fuller picture of faith. As he says, "through the impact of my wife and others, I've been looking deeper at the relational element of faith, of how the original writers of scriptures looked at faith, and being more comfortable with paradox. It's led me to a deeper, more expansive faith." 
Jim and his wife Janine, a spiritual director and retreat leader, live in Woodland Park, CO.
Tim Innes
Vice President of International Ministry
Tim grew up in Scotland and was raised in the home of a Scottish evangelist.  Following God's calling, brought Tim from Scotland to the USA in the early 90's. Since 1995 Tim has worked with 3 global evangelism ministries – Billy Graham Evangelistic Association, Miles Ahead and most recently Luis Palau Association.  Through these ministries Tim has been blessed with the opportunity to serve the local church around the world. Tim has a passion for relationships that bear fruit and have eternal significance. His ministry has touched every continent. He has travelled extensively across Europe, UK, Africa, Caribbean, North America, Canada, Asia, Australia and New Zealand. He loves to meet new people and encourage them to make a difference for God. In April 2020 he joined Living on the Edge with Chip Ingram with a desire to continue making a global impact.
Tim makes his home in Portland, OR and is married to Chandra.  Chandra and Tim have three teenage daughters.