Broadcast
Learn to Cope in Crisis
Most of us understand that humility is a virtue. If we're honest, though, it's probably true that deep down, we have a fear that if we really do it, we'll appear weak. Chip explains what true humility is, how it honors God, how it actually strengthens us, and how, in the end, we bless others by doing it.
This broadcast is currently not available online. It is available to purchase on our store.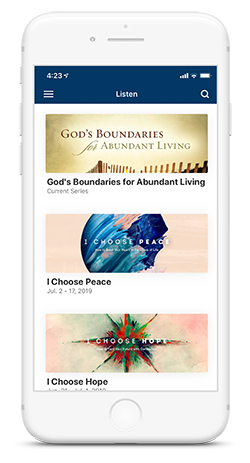 Helping you grow closer to God
Download the Chip Ingram App
Get The App
About this series
How to Finish Well
Four Keys to Crossing the Finish Line of Faith
In a crisis we need help from a friend, someone to guide us. A trust factor comes into play because during a crisis people are wounded and vulnerable. Trusting people in a time of crisis is essential, but how do you know who and how to trust? 1 Peter 5 teaches how to spot a leader and gives a litmus test for leaders.
More from this series