television Broadcast
Stop Doubting and Believe, Part 2
In this message, Chip poses two penetrating questions. First: Have you ever, down deep in the secret of your heart, ever doubted that God even exists? And second: If that happens, how do you think He responds? Chip reveals an intimate look at how Jesus responds to people who genuinely have questions and doubt.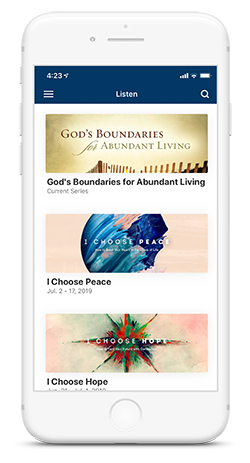 Helping you grow closer to God
Download the Chip Ingram App
Get The App
About this series
Jesus Unfiltered - Testify
Testify is the 4th and final volume of Chip Ingram's series, Jesus Unfiltered, an exposition of the entire Gospel of John. Testify reveals Jesus' last days on earth and His final words to His followers, from then to today. It's a bold, gritty assignment – far from the ease and prosperity of content religion. Jesus tasked His followers with a mission to testify; He promised a future of tribulation; He provided the limitless power of the Holy Spirit; and He guaranteed the hope of victory. Testify will encourage and challenge you to take your faith to the next level – to be strong and courageous – for the sake of His Kingdom to come.
More from this series