television Broadcast
What I Have Written, I Have Written, Part 2
Chip wraps up his previous broadcast by presenting the rest of the evidence and the differing testimonies of one of the most controversial trials in all of history. The prosecution and defense get their say, and at the end of this message, YOU will determine YOUR verdict – is the accused innocent or guilty?
This broadcast is currently not available online. It is available to purchase on our store.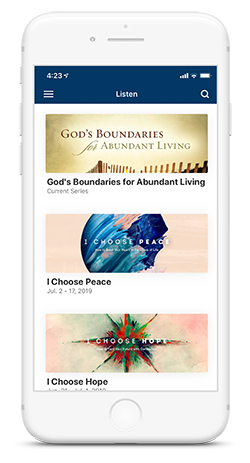 Helping you grow closer to God
Download the Chip Ingram App
Get The App
About this series
Jesus Unfiltered - Testify
Testify is the 4th and final volume of Chip Ingram's series, Jesus Unfiltered, an exposition of the entire Gospel of John. Testify reveals Jesus' last days on earth and His final words to His followers, from then to today. It's a bold, gritty assignment – far from the ease and prosperity of content religion. Jesus tasked His followers with a mission to testify; He promised a future of tribulation; He provided the limitless power of the Holy Spirit; and He guaranteed the hope of victory. Testify will encourage and challenge you to take your faith to the next level – to be strong and courageous – for the sake of His Kingdom to come.
More from this series