Ever wonder why doing so many "good things" produces so many "bad lives?"  I've observed that the world we live in pushes even committed believers into a vicious cycle that shouts: Bigger!  Better!  Faster!  More! It drives our lives, our schedules and our relationships while it quietly shrinks our souls. Our attempts to "be all," "do all," and "have all," have created a complex world that demands too much and delivers too little … leaving us tired, frustrated and over-extended.
Sometimes in the "name of love," we do all these things for God or for those we love, but in our efforts to do good things (and more of them!); we end up leaving what is most important (our relationships) on the sidelines.
1 Corinthians 13:1-3 reminds us that everything minus LOVE = nothing.
If I speak in the tongues of men or of angels, but do not have love, I am only a resounding gong or a clanging cymbal. If I have the gift of prophecy and can fathom all mysteries and all knowledge, and if I have a faith that can move mountains, but do not have love, I am nothing. If I give all I possess to the poor and give over my body to hardship that I may boast, but do not have love, I gain nothing.
God longs for you to experience deep and meaningful relationships with your kids, your spouse, and with those in your church community. By taking time to know what's really going on in a friend's life or exchanging a night out for quality time with your family, you are able to experience the joy and love God desires for your life.
Last fall I teamed up with two of the most influential churches and 3,500 pastors and leaders.  I rubbed shoulders with the most passionate, hard working, prayerful and missional Christians I have ever met.  One church had grown to 75,000 members, sent out 1,000 missionaries that they personally support, and launched an international TV network; but beneath the zeal and growth were story after story of lonely wives, neglected children, and remorseful workaholic fathers.
For some of these leaders, their great work "for God" had been accomplished at the expense of their most important relationships.  It was a humbling reminder to make love our number one priority, and a great opportunity to minister to my brothers and sisters in Christ.
But how does that work?  How can we shift gears from our performance-driven orientation to connect deeply and authentically with those that matter most?
This week we're airing a brand new series, Spiritual Simplicity. In it, you will learn how to love more by doing less. We'll examine your most important relationships, how to resolve conflict and develop a new paradigm for living and working based on 1 Corinthians 13. I pray that you'll experience the love and peace God has always intended for us to experience in your life and relationships.
Keep Pressin' Ahead,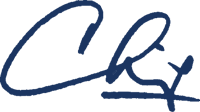 Chip Ingram, Teaching Pastor
Living on the Edge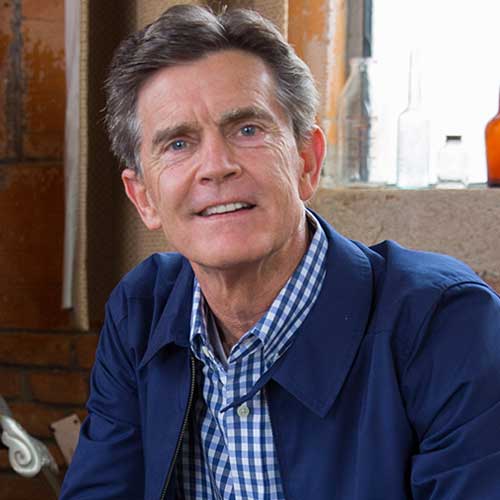 Written By
Chip Ingram
Founder & Teaching Pastor, Living on the Edge
Chip Ingram is the CEO and teaching pastor of Living on the Edge, an international teaching and discipleship ministry. A pastor for over thirty years, Chip has a unique ability to communicate truth and challenge people to live out their faith. He is the author of many books, including The Real God, Culture Shock and The Real Heaven. Chip and his wife, Theresa, have four grown children and twelve grandchildren and live in California.
More Articles by Chip