If you're a single parent or you're in a blended family, here's God's Word to you today: With Him, nothing is impossible.
And that's good because single parenting is the most difficult job in the world!
Think of a single mom with a teenage boy. What teenage boys need is a strong, clear male model. That is a really tough thing for a mother. Or think of a single father with little kids, especially girls. A dad with a nine-month old? It's not a pretty picture.
It doesn't matter if you got to this situation by making mistakes or disobeying God or being abandoned or whatever. With God, nothing is impossible.
Jeremiah 32:17 is a verse worth memorizing. The prophet, in the midst of a horrendous situation, says,"Ah, Sovereign Lord, you have made the heavens and the earth by your great power and outstretched arm. Nothing is too hard for you."
But you and I have the responsibility to do the right thing, alongside God. So if you're a single parent, or know of one, and you're faced with pain and consequences that are overwhelming, there are at least six steps you can take.
#1: Make God your number-one priority. 
I can't emphasize that enough. It's the key. No matter what, get up and spend time with God. Make His Word and your relationship with Him and His people your number one priority.
#2: Get connected with a support group. 
Seek out a strong, godly, same-gender group for encouragement and accountability. As a single parent, don't go it alone! You will not do well. You'll make bad decisions in moments of weakness and loneliness and exhaustion. That will just add gasoline to the fire of your suffering. You need other people of the same gender who love God who are going to say, "Let's do this God's way together."
#3: Accept this season of your life. 
It's not going to be perfect or nice or easy. You'll need God's grace. Plus, accept that it's probably going to last a long time, like the next 10 years if your kids are eight or nine, or 20 years, if they're babies. Set realistic expectations for you and your children, and accept this period of life.
#4: Trust that God can do for your kids what you can't do.
As a pastor I've watched this over and over. A mom or a dad who doesn't have enough money or energy or time or wisdom —if they cling to God, He makes up for what they can't give their kids. God will be in the gap.
#5: Refuse to become a victim, martyr, or a super-parent.
I'm not making light of whatever pain or disappointment or injustice you've experienced. But resist the temptation to play your story over and over and dwell on "Oh, woe is me. He walked out on me." Or "She died and left me with three kids." Don't expect people to take care of you, or admire you for your sacrifice. Just trust God and get on with it.
And don't try to be a super-parent, either. Boy, I've watched single parents just try to do it all. You know, rise at four in the morning, go to bed at one at night, volunteer in the classroom, drive kids everywhere. Keep to the most important tasks, and ask for and accept help.
#6: Don't compromise your spiritual and moral standard. 
Finally, in an effort to find a mate, or a father, or a mother, don't settle for second best. Boy, it's a big temptation. Listen to the Holy Spirit when it comes to relationships. Don't deceive yourself into thinking he or she will come to Christ later, or will mature in their spiritual commitment. Remember, with second and third marriages, the divorce rate goes up to 75-85 percent. Your kids don't need that.
You've been given an awesome calling to be the parent of a child of God. Put God first, and rest in the fact that He's got your back.
For more tips for parenting, check out the series Intentional Parenting.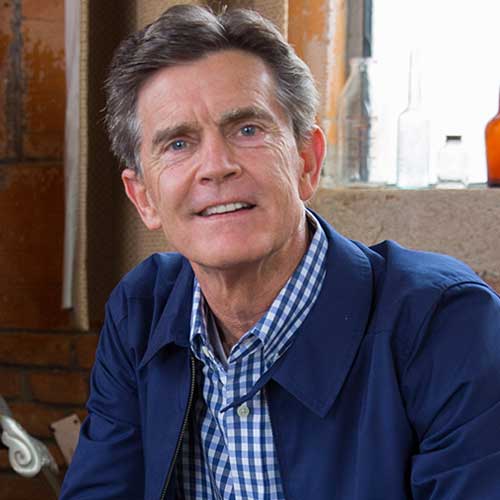 Written By
Chip Ingram
Founder & Teaching Pastor, Living on the Edge
Chip Ingram is the CEO and teaching pastor of Living on the Edge, an international teaching and discipleship ministry. A pastor for over thirty years, Chip has a unique ability to communicate truth and challenge people to live out their faith. He is the author of many books, including The Real God, Culture Shock and The Real Heaven. Chip and his wife, Theresa, have four grown children and twelve grandchildren and live in California.
More Articles by Chip