The stakes have never been higher for Christian parents and grandparents to be equipped to understand the young people in their lives. But the current culture can seem hostile to the Good News of Jesus. How can we learn to talk to and build real relationships with non-religious family members and their friends?
Karen is a friend of Living on the Edge who lives in Georgia. A mother and grandmother, she adores her family. She also loves Jesus and wants all her kids and their kids to know Him personally. But she also realizes that the way she sees the world in her sixties isn't the way her grandchildren do.
That's why she's found a new resource from Living on the Edge very helpful. The book Not Beyond Reach: How to Share Jesus with Young Prodigals, Deconstructors, and the Non-Religious, by Aaron Pierce, changed the way she thinks about sharing Christ, and she's excited about that.
"It was awesome to read about how God is using Aaron to reach the next generation and how God has given him divine strategies," said Karen. "I know the book is for all people, but I feel like it's especially for us of the older generation. We need to learn how to navigate reaching young people. We need to read and listen to what he has to say."
Pierce, Mission Director of Steiger International, understands the post-Christian subculture that's pervasive all over the world. He's written a guidebook on how to effectively share God's love with people who distrust Christians and reject Christianity.
Not Beyond Reach includes chapters like "The Rise of the Post-Christian Culture," "How to Develop Real Friendships with the Non-Religious," "How to Start Spiritual Conversations with the Non-Religious," "How to Introduce Jesus to Non-Religious People," and "Navigating Sexuality, Politics, Science, and Other Fun Topics."
Karen said it was eye-opening to read stories of how Aaron and his ministry partners successfully connect with young people. "It's just so enlightening to be able to say, 'Well, wow, he does it. I can do it too.' And I would say to my generation, don't be afraid to just reach out and start the conversation. 'Hey, how you doing today?' It can start like that. 'How's school?'"
Family is so important to Karen that the bonds she builds sometimes stretch further than is typical. For example, after her adult son died a decade ago, his widow (Karen's daughter-in-law) remarried. Karen and her husband did not hesitate to embrace the new family, including a teenaged step-granddaughter who is experimenting with identity issues.
Karen admits that in the past, she might have been what she calls "preachy" with her step-granddaughter. But now she understands that "it's not always my way or the highway. You do have to have that connection in order to have the spiritual connection as well," she said.
Karen says Not Beyond Reach has given her courage to trust God and take brave steps toward building relationships.
"Right now, all I do for her is text her, 'How you doing? How's school? —conversations like that. So that way, I feel like God can just open that door with conversation in the small little things, like Aaron says."
One tool from the book helps her in that moment. "I have the book on my phone. And that part of the book with the questions in it—I'm going to screenshot them and keep them in my phone so that I can better communicate with this generation," she said.
"You have to be willing to release your anxieties. If you're willing to do that, I'm telling you from my experience with my sweet little granddaughter, there's a conversation. And always at the end, we both say, 'Love you.'"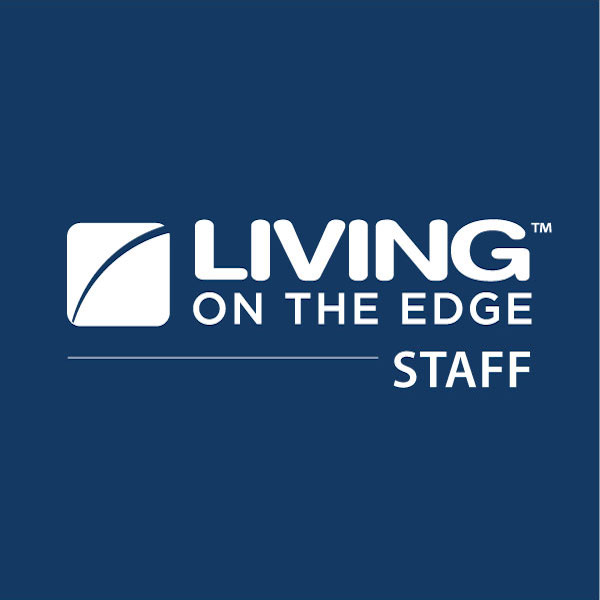 Written By
Staff Writers
Our team of writers is committed to bringing you life-changing content to help you become a Romans 12 Christian.
More Articles by Staff