daily Broadcast
How to Change Your Mate for the Better
Is there something you'd like to change about your mate? Let's be honest we've all got our lists. Well, break out that list and join Chip as he explains how you can change your mate for the better.
This broadcast is currently not available online. It is available to purchase on our store.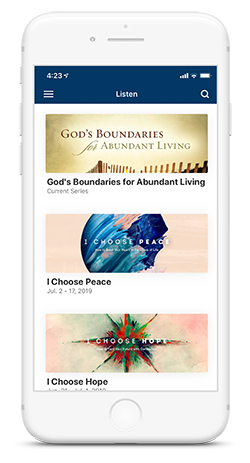 Helping you grow closer to God
Download the Chip Ingram App
Get The App
About this series
When Life's Not Fair
God's Direction for Difficult Relationships
How can Christians beat the negative reputation in today's world view? How can we overcome negative images whether those perceptions are earned or not? 1 Peter 2 gives a Christian strategy for being a people most admired verses most hated.
More from this series