television Broadcast
How to Develop Your Spiritual Gift for Kingdom Impact, Part 1
You have a God-given gift inside of you that has the power to give direction and purpose in your life. It can unlock personal freedom and give you a sense of deep affirmation of God's own value of your life – why you matter to Him. Join Chip if you want to know how to discover this gift.
This broadcast is currently not available online. It is available to purchase on our store.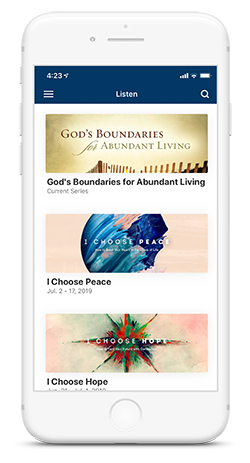 Helping you grow closer to God
Download the Chip Ingram App
Get The App
About this series
Your Divine Design
How to Discover, Develop, and Deploy Your Spiritual Gifts
Do you know how God has uniquely wired you? Every believer was created to play a strategic role in the body of Christ, with the gifts God has given them. But many of today's Christians face one difficult question: How do I discover my spiritual gifts and then use them effectively in my church? This series will unpack key passages from Romans, Ephesians, and 1 Corinthians to explore the role of spiritual gifts in the believer's life, while helping you to pinpoint your own. With biblical insight and practical steps, you'll learn how to discover, develop, and deploy your spiritual gifts so you can live a life of greater impact.
More from this series