Why do our dreams about marriage so often end up in nightmares?
Marriage research reveals …
Most couples don't understand the difference between love and infatuation.
Most couples have significant baggage from past family or other relationships.
Most couples lack good communication skills.
Most couples have hidden or unrealistic expectations.
Most couples come from homes where they didn't see deep love and commitment modeled by their parents.
As Frances Schaeffer said "Sometimes the greatest deterrent to a very good marriage is the belief that you ought to have a perfect one." The very idea that the perfect marriage exists and that there's a "perfect person" somewhere out there for you is a lie straight from the pit of hell.
We all have dreams about marriage that represent our "ultimate" vision of what marriage will be like; so rarely does the real thing measure up.
God has a dream for marriage and he plants it in our heart – but understanding God's dream for marriage and actually living it are two very different things. Most people fall into 3 categories when it comes to God's plan for marriage:
They have no clue what God's blueprint for marriage blueprint
They have some idea what God's plan for is but don't know how to attain it
They "get it" and are living it to the very fullest
Even if you fall into the "got it" category, chances are that you've experienced all three stages at various times throughout your marriage. There are many seasons of marriage and God gives grace through each season, and there are things we have to work on – but know this:
Until Jesus comes – you will never achieve a "perfect marriage."
The whole world will tell you that there's someone out there and they look a certain way, and own certain things, and they'll provide certain things. God created marriage and made you for oneness. The root for oneness cannot be found in the world – the root to oneness begins with God.
What we need in our marriages is the ability to NOT need our mate. Sounds counter-intuitive, doesn't it? Think about it, though – what happens when you put pressure on someone? By placing the expectation on your husband or wife to always come through for you, to never fail and to meet all of your needs, you set an impossible standard. Buying into this thinking sets your spouse up for failure! As the weight of that pressure increases, many people can't handle it and they pull away or even run away.
See, God says you need to find your sufficiency in HIM. When we do so we're able to become a "giver" in our marriage, which ultimately draws us closer to God.
The greatest thing you will ever do in your marriage is to walk with God.
This month we'll begin the series "Experiencing God's Dream for Your Marriage." In it, we'll explore God's dream for marriage and look at how we can live in passionate pursuit of that dream.  Whether you've been married for 20 minutes or 20 years, striving to fulfill God's desires in your life and marriage is the most powerful transformational tools you have available.
Marriage isn't easy. Just look at all the couples throwing in the towel and walking away from their marriages. But there is hope. Your marriage REALLLY can be positive, rich, intimate and deeply satisfying. God, the designer and architect of great relationships has provided us with a blueprint for building a great marriage …  so let the construction begin!
Keep Pressin' Ahead,
Chip Ingram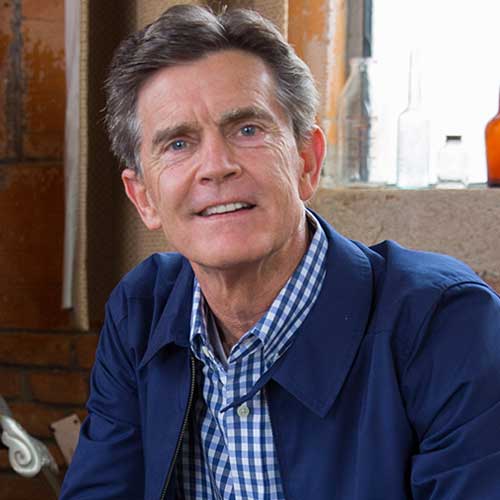 Written By
Chip Ingram
Founder & Teaching Pastor, Living on the Edge
Chip Ingram is the CEO and teaching pastor of Living on the Edge, an international teaching and discipleship ministry. A pastor for over thirty years, Chip has a unique ability to communicate truth and challenge people to live out their faith. He is the author of many books, including The Real God, Culture Shock and The Real Heaven. Chip and his wife, Theresa, have four grown children and twelve grandchildren and live in California.
More Articles by Chip