When I was a little boy of about five years old, I actually believed that there was a monster living underneath my bed.  If I woke up in the middle of the night, I'd get really afraid. But I knew that if I could somehow jump out of my bed without the monster grabbing my ankles and pulling me under, once I got to my parents room I'd be OK. I also knew that if my parents turned on my bedroom light, I'd be able to see if I was really in danger.
Isn't it interesting how most little kids intuitively look for someone's arms they can run into when they are feeling anxious and afraid? They instinctively know that if they can just get close to a strong, powerful person then everything will be OK and they'll have peace. Kids also know that they need to run to someone safe who will turn on the light so they can see what's really going on.
In the same way that little kids believe their parents will take care of them when they're feeling anxious and afraid, as adults we can know that our heavenly father will take care of us.
Our anxiety as adults might not look like a monster lurking underneath our beds, but it feels just as scary. We still anticipate danger and still have the same feeling that something bad is going to happen. It's just that now our anxiety is caused by our fear of the future, fear of rejection, failure, loss or abandonment. It might also be caused by the conflict we have with our friends, roommates, or spouses, and even from the regrets of our past and the inner conflict we experience as we "replay" our old tapes.
Many of us as Christians continue to have a lot of anxiety because we struggle with really trusting and believing that God has our backs in the midst of difficult circumstances. We mistakenly think that God isn't helping us when our lives aren't going so great. Or, even though we may know God's truth, we allow our emotions of fear and anxiety to override our trust in God's word.
But God does want to help us stop being anxious! In his letter to the church in Philippi the Apostle Paul tells us how. He writes, "Do not be anxious about anything, but in every situation, by prayer and petition, with thanksgiving, present your requests to God.  And the peace of God, which transcends all understanding, will guard your hearts and your minds in Christ Jesus." (Phil 4:6-7)
In this passage, we are given two commands. First, we are told to stop worrying and not to be anxious. This means that we are not to be preoccupied with the regrets of the past or the conflict of the present. Second, we must deal with our anxiety throughprayer.
Think of prayer as God's antidote to anxiety. It's in prayer that we learn to trust our loving heavenly father who wants to "turn on the lights" and give us perspective for whatever issues we're facing. And it's in prayer that He speaks to our hearts and gives us peace – real relief from our anxiety.
God wants us to pray about everything and in every situation and He doesn't want it to be just a general prayer or one of complaining. He wants it to look something like this:
Adoration – The best way to start praying is by turning to God in thought and feeling, remembering and acknowledging His love and that He is all wise and all-powerful. This really helps to put the issues we might be facing into perspective.
Petition – This means identifying our issue and admitting to God that we can't solve this on our own and we need His help.
With Thanksgiving – Something amazing happens when we freely give our gratitude to God. By focusing on what He has done in the past and what He is doing in the present we are empowered to trust Him. Then, we let our specific requests be known to Him.
This week, we're starting a series called Less Stress. In this series based on Philippians 4, we'll learn more about the causes of stress, how it affects us, and even how to stop it before it starts. We will also learn how to reduce the stress in our lives by diffusing the pressure in problem relationships. It's my prayer that as we come to grips with the seriousness of our stress that we learn we can go to our loving heavenly father for help.
Keep Pressin' Ahead,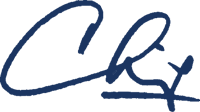 Chip Ingram
Teaching Pastor, Living on the Edge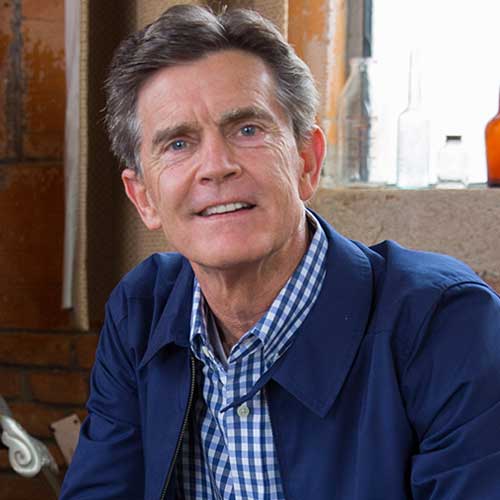 Written By
Chip Ingram
Founder & Teaching Pastor, Living on the Edge
Chip Ingram is the CEO and teaching pastor of Living on the Edge, an international teaching and discipleship ministry. A pastor for over thirty years, Chip has a unique ability to communicate truth and challenge people to live out their faith. He is the author of many books, including The Real God, Culture Shock and The Real Heaven. Chip and his wife, Theresa, have four grown children and twelve grandchildren and live in California.
More Articles by Chip