Some of the greatest joys you'll ever experience on this planet will have to do with your children… and some of the greatest sorrows you'll ever experience on this planet will have to do with your children.
If you are anything like me when I was parent, you've probably experienced your fair share of frustration and confusion about what it really takes to be a good parent. At some point, you've probably struggled with figuring out the right way of relating to or disciplining your children, whether they're young or almost grown.
That's because there is so much conflicting information out there about what a great parent looks like, compounded by the fact that many of us came from broken homes and blended families and that we had parents that weren't good role models.
When I was a young father with three small kids, I didn't have a clue how to be a good parent, much less a godly one. I came from a home where my parents were good, moral people but they weren't Christians. My dad was also an alcoholic. So when I became a dad, I didn't have good role models and neither did my wife, Teresa.
Yet, I've discovered that it is possible for ordinary people like you and me to raise our kids in such a way that they love God, and when they grow up they actually love their parents too.  We can do this by learning God's agenda for raising godly kids then learning how to apply it to our lives.
Remember, the most precious gift and possession that God will ever entrust to us are our children. That's why through His Word He's provided us with the tools to help us make our children into learners and followers that honor Him.
God's primary agenda for parenting your child is to make him or her like Christ. The Bible calls this being Holy – being morally pure, different and distinct. This means having the heart of Christ and living a life in which they care for people the way Christ did.
This goes contrary to what the world says about what means to be a successful parent. The world tells us that we're great and our kids are great when our kids make the football team or get into the best Ivy League school and grow up to become upwardly mobile and achieve more status. But God has a different agenda. He wants us to raise our kids so that they love Him and they love their parents and they become more like Christ.
So as parents, how do we do this?
God gives us the key to successful parenting in the book of Ephesians. The Apostle Paul writes, "Fathers, do not exasperate your children; instead, bring them up in the training and instruction of the Lord." (Eph. 6:4)
In this passage, Paul gives us two commands, one negative and one positive. The negative is that we are to not exasperate our children. We exasperate our children when we're not there for them and don't spend time with them. As a result, they don't feel loved or cared about.
The positive command is that as parents we are to be responsible for the total maturity of our children, encompassing their spiritual, moral, physical, and emotional development.
At the end of the day, what matters most is that we as parents can bring our love and limits to our kids. Love means offering our nurturing and support and limits means laying down boundaries that say, "No, don't do this because it's not good for you." Limits are also in the form of discipline and instruction. Discipline means teaching obedience according to God in his Word through consistent consequences and actions, and clear instructions and words in an atmosphere of love.
This week, we're starting a new series, House or Home Parenting Edition. In it, we'll further explore God's blueprint for parenting as well as get practical help and tools for difficult parenting situations. My prayer is that during this series we'll experience more of God's truth and power that will forever change the way we relate with our children.
Keep Pressin' Ahead,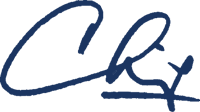 Chip Ingram
Teaching Pastor, Living on the Edge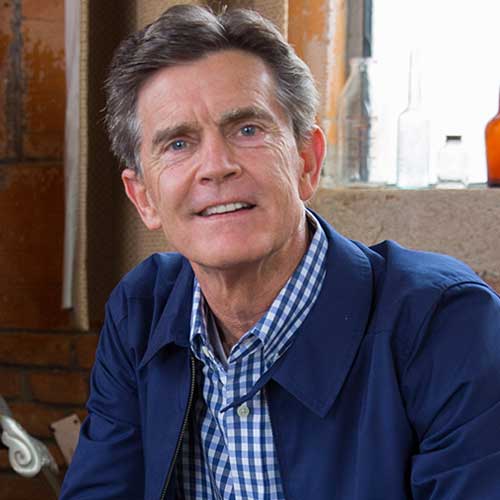 Written By
Chip Ingram
Founder & Teaching Pastor, Living on the Edge
Chip Ingram is the CEO and teaching pastor of Living on the Edge, an international teaching and discipleship ministry. A pastor for over thirty years, Chip has a unique ability to communicate truth and challenge people to live out their faith. He is the author of many books, including The Real God, Culture Shock and The Real Heaven. Chip and his wife, Theresa, have four grown children and twelve grandchildren and live in California.
More Articles by Chip