Recently, Living on the Edge published its 2022-2023 Vision Report.
Current Series
Your marriage needs these 4 relationships.
Prioritize these four connections to keep the spark and intimacy in your marriage.
Free MP3
Listen Now
Revealed in our Vision Report is this exciting news:
Living on the Edge is committed to doubling three essential areas of ministry over the next two years.
We believe God is calling us to be a voice of HOPE, and we're doing that by doubling our ministry in 2022-2023. Here's how.
3 Vision Report Highlights
1. Our teaching ministry will reach 2 million people WEEKLY.
By expanding our digital platforms to reach the next generation, we'll see twice as many people hearing God's Truth every single day. This will include establishing a team of younger voices around Chip.
Pray with us! Doubling the reach requires additional operational and financial infrastructure, which we are confident God will provide.
Join thousands listening to broadcasts and teachings on Chip's Living on the Edge YouTube channel. 
2. Daily Discipleship will mentor more than 250,000 individuals.
In addition to bringing true help to thousands more when we double our reach, Daily Discipleship connects believers and creates a community of support. Imagine the incredible impact these connections can fuel when even more disciples are mentored by Chip through new series that are in development.
Pray with us, asking God to connect believers in meaningful ways to encourage spiritual transformation.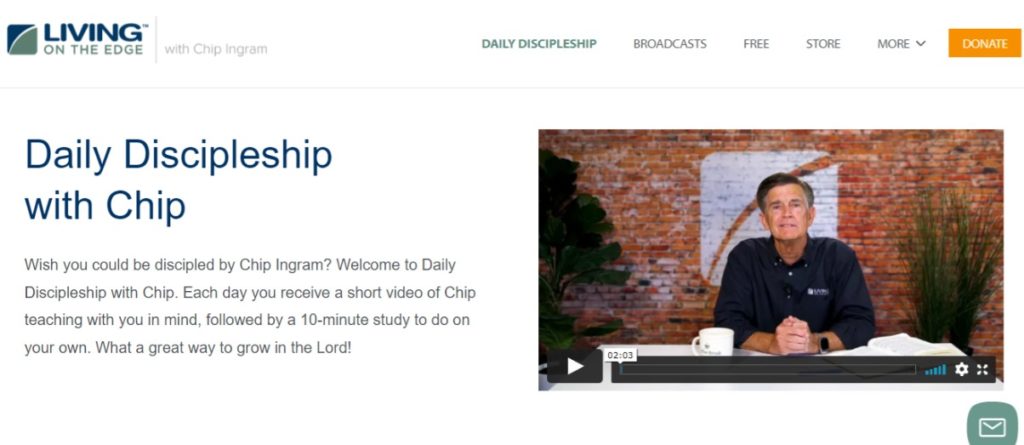 3. Pastoral training will prepare 75,000 international leaders for ministry.
God has opened doors for us to encourage and equip pastors around the world during these uncertain days. Unfortunately, we're watching pastors struggle with burnout, grief, hopelessness, and persecution. These leaders need resources, support, and training to continue thriving in their ministries.
Pray with us as we launch new High Impact Church Training and reach leaders in new areas around the globe.
As always, we're committed to helping believers engage in the Scriptures, knowing that when we're immersed in God's Word, we become the Difference Makers our world so desperately needs.
Committed to being a voice of HOPE, Living on the Edge will double three essential areas of ministry over the next two years. Check out the Vision Report for details.
Click To Tweet
In the full vision report, read encouraging testimonies from men and women who've been transformed as a result of encountering God's Work through Living on the Edge ministries. Also, find the list of global destinations for our new High Impact Church Training so you can pray specifically for those leaders and locations.
Read more about our plans for 2022-2023 when you download the Vision Report for yourself.
How have you been impacted by the ministries discussed here? Share your experience and encourage others!
RECOMMENDED ARTICLES
Struggling To Trust God Daily In A Divided, Post-truth World?
12 Powerful Scriptures For Spiritual Warfare Resistance
RELATED RESOURCES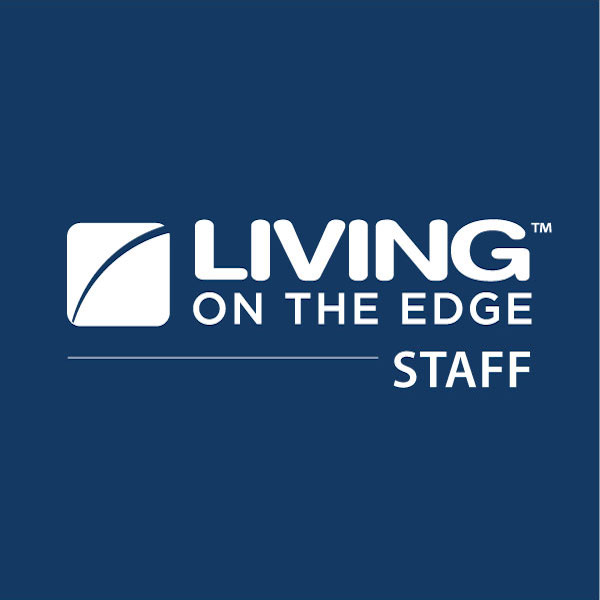 Written By
Staff Writers
Our team of writers is committed to bringing you life-changing content to help you become a Romans 12 Christian.
More Articles by Staff