Have you ever experienced one of those funhouses at the fair? You know, the ones where the floors are moving and they have all those mirrors that distort your reflection? You stand in front of one mirror and you're 8-feet-wide and then you stand in front of another and you're 11-feet-tall and look like a toothpick!
Those mirrors are really fun but there are some other "warped mirrors" in our lives, which produce inaccurate reflections that are downright destructive. These are the mirrors of disapproval from our spouse or our boss. Or the past mirror of a parent or sibling that said, "You're dumb, lazy and you'll never amount to anything." It could also be the mirror of the media that says, "If you don't look this way or you don't have this type of body or drive this type of car, then you don't measure up."
Over time, all of these little warped mirrors implanted by people, experiences, trauma, rejection and the media come together to give us a false self-image. This is the reason why how you think about yourself and who you really are can be drastically different.
The impact of a warped self-image is insecurity and inferiority. So we are constantly searching for significance, security and acceptance in how we look, what we can do or perform and the status we can achieve – our wealth, notoriety, education and who we know. But none of these things really fulfill us.
Sadly, the Christian community is not immune to this either. In fact, we all experience these distortions, in one way or another, that affect our lives and relationships. We can best see its effects in those who are workaholics and overachievers, or those who struggle with overeating, people-pleasing, or perfectionism. Some of these are "respectable" Christian sins, so they are often overlooked. But living with a false self-image in which we never feel good enough only produces isolation, loneliness, pain, and an absence of God's power and love.
So how do we overcome our warped self-image?
We can begin to change our self-image by changing the way we think about ourselves. In the book of Romans, Paul warned us to stop being conformed to the pattern of this world. Instead, we are to be transformed by the "renewing of our minds" and to think about ourselves accurately, with sober – or sound — judgment. (Romans 12:2-3)
But where do we get this accurate view of ourselves if we continue to only see ourselves in warped and inaccurate mirrors? The good news is that God has a mirror that is accurate.
We really are who God says we are. And God says that we are not inferior, worthless or insignificant. Each one of us has a DNA that is unique, valuable, loved and accepted if we are in Christ.
"All praise to God, the Father of our Lord Jesus Christ, who has blessed us with every spiritual blessing in the heavenly realms because we are united with Christ. Even before he made the world, God loved us and chose us in Christ to be holy and without fault in his eyes. God decided in advance to adopt us into his own family by bringing us to himself through Jesus Christ. This is what he wanted to do, and it gave him great pleasure." (Ephesians 1:3-5)
In this letter, Paul is writing to the early Christian church and is telling them who they are – the work of Christ!  He tells them that the Father chose us for Himself before the foundation of the world. He prearranged – or decided in advance — to adopt us as His sons/daughters through Christ. Therefore, we're not only wanted — we're also accepted and significant. And, everything that is available to Jesus is available to us.
People might have rejected you in your life, but God loves and wants you. You can live with those warped mirror messages forever and let them define you or you can let what God says about you define you. Let's believe what God says!
This week we're starting a new series called Unstuck: Overcoming the Pain of Your Past. In it, we will learn how we can prevent the pain in our past from holding us back from God's plan for our future. Broken promises, dysfunctional families, damaged relationships, and rejection don't have to keep us from experiencing the abundant life Jesus promised. It's my hope and prayer that, with God's help, we'll be able to let go of what's holding us back and in return, receive all of the blessings He has for us.
Keep Pressin' Ahead,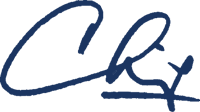 Chip Ingram, Teaching Pastor
Living on the Edge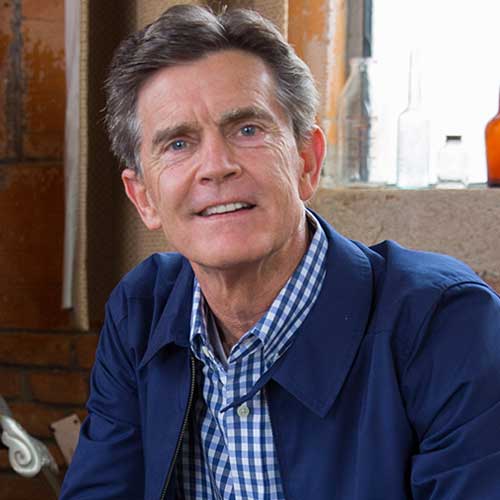 Written By
Chip Ingram
Founder & Teaching Pastor, Living on the Edge
Chip Ingram is the CEO and teaching pastor of Living on the Edge, an international teaching and discipleship ministry. A pastor for over thirty years, Chip has a unique ability to communicate truth and challenge people to live out their faith. He is the author of many books, including The Real God, Culture Shock and The Real Heaven. Chip and his wife, Theresa, have four grown children and twelve grandchildren and live in California.
More Articles by Chip