We're in a real battle. And everyone on this planet is involved whether we know it or not.  The battle is between two competing agendas: God's agenda and Satan's agenda.
God's agenda for every nation, man, woman and child on this planet is life. Jesus said, "I have come that they may have life, and have it to the full." (John 10:10) His agenda is characterized by His unstoppable grace, love, compassion, forgiveness, peace and restoration.
By contrast, Satan's agenda is death.
The Bible describes Satan as our enemy who "prowls around like a roaring lion looking for someone to devour." (1 Peter 5:8) His goal is to kill, steal and destroy anything that is good, positive, wholesome and winsome in our lives. He does this by deceiving, corrupting, and bringing shame to our hearts in order to hurt us and ruin our relationships.
Recently, I learned that wild lions don't roar before they're going to attack. Instead, they roar to proclaim their territory and to intimidate other lions and prey. Then when their prey is isolated, they get really close to it and they attack! It seems fitting that the Holy Spirit would lead Peter to describe the devil as a roaring lion.
One of the main ways Satan attacks us is through intimidation by causing us to fear, which immobilizes and paralyzes us — and then to isolate us.
He will often intimidate us when we are at our weakest. This could be when we're experiencing rejection in a relationship, difficulties with our children, or health and financial hardships. It's when we're at our most vulnerable that he wants us to be most afraid and to believe we have no hope. It's then that we find ourselves saying things like, "My child will never come around" or "My health issue with never get better," or "I'll always be single!"
Satan knows that if he can make us fearful, he can also isolate us and take us away from God's Word. That's when he launches his toughest attacks. The enemy's attacks are especially strong when we begin to grow as Christians and we begin to take the Word of God into the lives of other people. His tactics change from subtlety to full frontal assault and he does this with intimidation and isolation.
This is why now, more than ever, we as Christians need to be aware of this battle, so we can recognize our enemy's tactics to destroy our lives and be equipped to respond.
So how do we respond to the enemy's attacks of isolation and intimidation? We're to resist him and stand firm in our faith. Peter goes on to tell us: "Resist him, standing firm in the faith, because you know that the family of believers throughout the world is undergoing the same kind of sufferings." (v. 9)
As Christians, we can have hope that we are not alone in our sufferings. We're all in this battle together, and we all experience trials. God never promised that we wouldn't have suffering, but He did promise to be with us through it. Jesus said, "I am with you always, even to the end of the age." (Matthew 28:20)
We can also be assured that He will strengthen us and do great things with our lives through our sufferings. "And the God of all grace, who called you to his eternal glory in Christ, after you have suffered a little while, will himself restore you and make you strong, firm and steadfast." (1 Peter 5:10-11)
When we're going through the tough times and we're so fearful, God actually wants to come near to us and strengthen us in our faith. Then He wants to use us to reach out and share our faith with others. What Satan intends for evil, God intends for good. This is the other part of God's agenda — to call us, regular people, to preach the Word, share our life and our struggles and then invite others to explore God's life-changing truth for themselves.
This week, we're starting the series Diabolical: Satan's Agenda for Planet Earth. In it, we will learn how to recognize and fortify ourselves against Satan's schemes. It's my prayer that this series will help equip us with Biblical truth about our enemy so that we can be ready to thwart Satan's plans and fulfill God's agenda for our lives.
Keep Pressin' Ahead,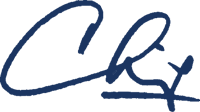 Chip Ingram, Teaching Pastor
Living on the Edge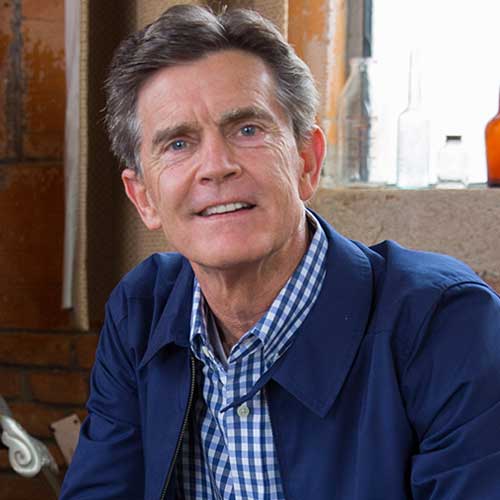 Written By
Chip Ingram
Founder & Teaching Pastor, Living on the Edge
Chip Ingram is the CEO and teaching pastor of Living on the Edge, an international teaching and discipleship ministry. A pastor for over thirty years, Chip has a unique ability to communicate truth and challenge people to live out their faith. He is the author of many books, including The Real God, Culture Shock and The Real Heaven. Chip and his wife, Theresa, have four grown children and twelve grandchildren and live in California.
More Articles by Chip