We're living in an age when it's becoming more and more challenging to raise mature, godly kids. And with so much competing information out there about how to be a good mom or dad, it can be really confusing. When we finally figure out what we think we're supposed to be doing as parents, what we come to realize is that we actually don't know how – much less believe – we can do it.
This is because most of us come from broken, dysfunctional and non-Christian homes. So when we become parents, we naturally begin to wonder, "How do I raise my kids the right way?" And "what does that even look like?"
As Christians, we need to find out what God's perspective and agenda is for our kids. Thankfully, God has provided us with guidance through His Word.
Behold, children are a gift of the Lord, The fruit of the womb is a reward. Like arrows in the hand of a warrior, so are the children of one's youth. How blessed is the man whose quiver is full of them. (Psalm 127:3-5, NASB)
Our kids are a gift from God. As such, they have been entrusted to us temporarily. At some point, they will make their own choices for their lives. Our job as parents, during the short time we have with them, is to discern what the "target" is (God's will for our kids) and how they are to be shaped and directed in order to hit that target.
God's His will for our kids is not that they are always sweet and happy and everything comes out right. His primary goal for our children is to make them like Christ. The Bible calls this being holy. This means being morally pure and different, and being like Christ.
So our main responsibility as parents is to create an environment where our children can grow in their relationship with the Lord. How do we create this godly environment for our kids?
As parents, we first need to have positive, clear-cut objectives. In Ephesians 6:1-6, the Apostle Paul gives clear instruction about this:
Children, obey your parents in the Lord, for this is right. "Honor your father and mother"—which is the first commandment with a promise— "so that it may go well with you and that you may enjoy long life on the earth."  Fathers, do not exasperate your children; instead, bring them up in the training and instruction of the Lord.
Children are commanded to obey their parents. Therefore, as parents, we should be serious about helping our children learn how to obey. Part of this means we are not to exasperate or frustrate our children. We shouldn't be perfectionists and demand that our kids have the same interests as ours. We also shouldn't scream and yell and discipline out of anger.
Most importantly, as parents we're commanded to "bring them up in the training and instruction of the Lord." Sadly, many of us are more concerned about ensuring our children's worldly success and status than we are about raising godly children.
"Success," according to our world, is when our kids make the first team and then get in the best schools so they can have the good life. So often, we're afraid that our kids won't be successful unless they have all of these accomplishments.
But God doesn't want us to parent out of fear. He wants us to parent out of focus.
We need to focus on our children's character and not circumstance. Many sincere, godly people have very subtly and unconsciously tried to help their children attain the American Dream instead of God's Dream.
So what about you? Is your family honoring Christ? Are you focused on your kids being successful or holy?
God's goal for each one of us can be summed up in Romans 8:29: "For whom He foreknew, He also predestined to be conformed to the image of His Son, that He might be the firstborn among many brethren."
God has a dream for your child – to live a life characterized by Christ's holiness. I encourage you as a parent to make that your primary target and goal for your children as well.
This week, we'll begin the series, House or Home: God's Blueprint for Biblical Parenting.  In it, we'll examine God's clear and timeless truths about the roles and responsibilities of a parent. We'll learn how to parent with love and limits, and even what it looks like to be a godly parent in blended and single parent homes. I hope you'll join us for this practical and transforming series.
Keep Pressin' Ahead,
Chip Ingram, Teaching Pastor
Living on the Edge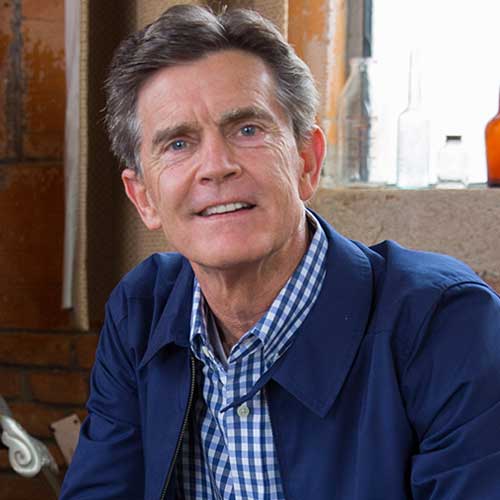 Written By
Chip Ingram
Founder & Teaching Pastor, Living on the Edge
Chip Ingram is the CEO and teaching pastor of Living on the Edge, an international teaching and discipleship ministry. A pastor for over thirty years, Chip has a unique ability to communicate truth and challenge people to live out their faith. He is the author of many books, including The Real God, Culture Shock and The Real Heaven. Chip and his wife, Theresa, have four grown children and twelve grandchildren and live in California.
More Articles by Chip