For many Christians, there's a lot of mystery and confusion that surrounds the spiritual gifts. Most of us have taken at least one spiritual gifts inventory, read books about spiritual gifts, and even heard sermons on the subject, yet we haven't actually developed our gifts.
Too often, we mistakenly think that to understand our spiritual gifts means taking a self-inquiry and simply asking God to show us what our gift is. But this is only a small part of it. 
We're to understand our gifts and God's unique purpose for our lives so that we can serve other people. The spiritual gifts are grace-giving gifts – in other words, they're no good unless we give them away!
Each gift is a divine enablement that God gives to ordinary people like you and me to build His body so we can function the way God wants us to function.
This is why we're called not to just discover our spiritual gifts, but to develop them as well. God wants to use our ordinary life to build into the life of others.
So how do we develop our gifts?
First, developing our gifts demands a basic understanding of the gifts.
There are different kinds of gifts, but the same Spirit distributes them. There are different kinds of service, but the same Lord. There are different kinds of working, but in all of them and in everyone it is the same God at work. (1 Corinthians 12:4-6)
They are often explained in different ways. I break down the gifts into three categories: motivational gifts (Romans 12:6-8), ministry gifts (1 Cor. 12:28; Eph. 4:11), and manifestation gifts (1 Cor. 12:8-11).
Every believer has one primary motivational gift (Service, Teaching, Giving, Mercy, etc.) and we are to concentrate on discovering and developing this gift. Our motivational gift can express itself through a variety of ministry gifts (Pastor/Teacher, Evangelist, Helping, Administration, etc.). When we exercise our motivational gift through our ministry gifts, the Holy Spirit determines what manifestations (or effects) will most benefit people. Some of them are Word of Wisdom, Healing, and Discernment.
The second way to develop our spiritual gifts is to exercise them.
Each of you should use whatever gift you have received to serve others, as faithful stewards of God's grace in its various forms. (1 Peter 4:10)
We can use our gifts by getting involved in people lives and needs. The gifts are designed so that the presence and power and love of Christ that resides in us through our gifts and through the Holy Spirit can touch other people. But this can't happen by just going to church and listening to a sermon every week.
We can read about swimming, watch videos and read books about swimming, but until we actually get in the water, we won't learn how to swim! It's the same for spiritual gifts. We won't really experience and develop our gifts until we go out and use them. The best place to use our gifts is in a small group community – a place where we can truly be known, share our hearts and be vulnerable with others.
Another way to exercise our gifts is to pursue ongoing training and education. Our spirituality is like a muscle. The more we "work out" our muscles, the larger our muscles get. Have the gift of teaching? Teach, read and study. Learn from other great teachers as well. The same is true for the other gifts.
The danger with the spiritual gifts is that we just intellectualize them. But at some point, we have to take a risk and "jump in the water." Taking inventories, and learning about the gifts is only a prerequisite. We have to get involved in a ministry and in relationships.
It's my hope and prayer that as we discover and develop our gifts, we'll experience the joy and fulfillment that comes with doing the good works God created for each one of us to do.
You can learn more about this topic by checking out our Small Group Study Resources or by browsing our Weekday Radio Archive where you can listen to all of our broadcasts that have aired this year.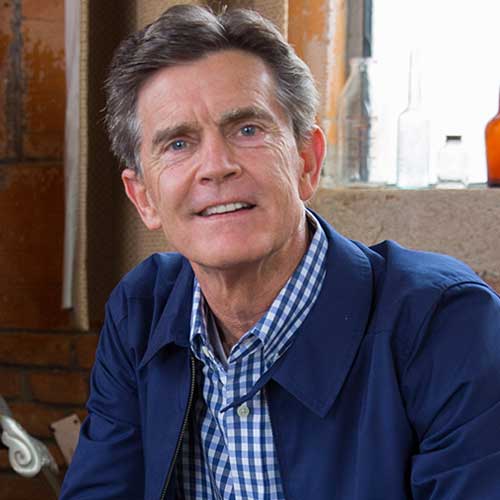 Written By
Chip Ingram
Founder & Teaching Pastor, Living on the Edge
Chip Ingram is the CEO and teaching pastor of Living on the Edge, an international teaching and discipleship ministry. A pastor for over thirty years, Chip has a unique ability to communicate truth and challenge people to live out their faith. He is the author of many books, including The Real God, Culture Shock and The Real Heaven. Chip and his wife, Theresa, have four grown children and twelve grandchildren and live in California.
More Articles by Chip