Special Offers
Will You Stand in the Gap?
Every donation will be MATCHED dollar for dollar
God has helped Living on the Edge to do some profound, life-changing things on a scale that still stuns us. Yet, we believe God is calling us to build up His Kingdom in the areas of three critical needs: Discipling God's People, Training Pastors, and Reaching the Next Generation. The continued global impact of Living on the Edge is only possible because of the prayers and financial gifts of ministry partners like you. Will you pray seriously and give generously as God leads you?
GIVE NOW
Gifts for Christmas
Give gifts to help your loved ones grow spiritually.
It can be hard to find something for everyone at Christmas. But Biblical truth is a gift that keeps on giving. That's why we've created two great holiday offers this year to help you challenge and grow the Christians in your life! For a limited time, get a bundle of Chip's 4 newest books for $20 or choose any Renew Your Mind card set for just $10/each. Give them as a single gift, or break them out individually as stocking stuffers. Order by December 12 to receive before Christmas.
ORDER NOW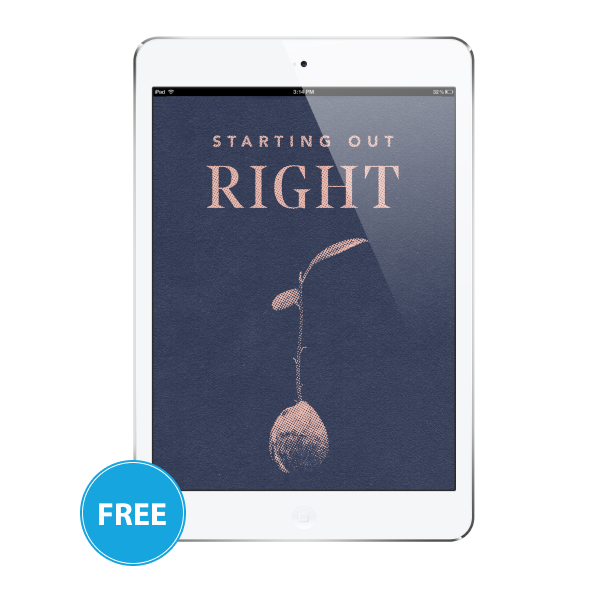 What Every New Believer Needs to Know
'Starting Out Right'
Whether or not to place your eternal security in the trust of Jesus Christ is the most important decision a person ever makes. And contrary to popular opinion, it's not the end, but just the beginning of a life-long journey of relationship and faith. There are so many questions, so many things to know. That's why we've created a resource to help, called "Starting Out Right." This free download will give you some direction and answer some of the basic questions as you begin to grow.
DOWNLOAD HERE