When I was in college, I had only been a Christian for two years when a lady walked up to me one day and asked, "Are you 'Spirit-filled'?"
At the time, I had no idea what that meant but I soon discovered if a Christian asks you that question, they might be asking you four different thingsdepending on their theological and denominational background.
In some circles asking this question really means, "Are you a committed Christian?" In other circles, it means, "Do you speak in tongues?" And in other circles what they're really asking is: "Have you had a second blessing of some kind?" or "Have you ever come to that point of yieldedness of surrender the Bible talks about in Romans 12?"
Suffice to say, I was really confused about what all this meant! So I went on a two-year journey to discover what the Bible says about how to be filled bythe Holy Spirit.
In the book of Acts, I learned that the Holy Spirit came and filled the believers of the early church in several different ways. In Acts 2, the Jews inJerusalem received the Holy Spirit in power, and immediately began speaking in tongues.
In Acts 8, the apostles in Jerusalem heard that the people in Samaria had already come to know Christ. So they sent Peter and John to pray for theSamaritans (a people group who were despised by the Jews). As soon as Peter and John laid hands on them, the Samaritans received the Holy Spirit.
Later, in chapter 10, as Peter began preaching the gospel to the gentiles (non-Jews) suddenly the Holy Spirit came on all who heard the message. (v.44) Then they began speaking in tongues and praising God similar to those inJerusalem.
What we can learn from looking at these passages in Acts is that there isn't a consistent pattern that tells us exactly how or even when the filling of theHoly Spirit happens – whether it's at conversion or after conversion. The main consistency is that the Holy Spirit manifested His presence when Heauthenticated new people groups into the body of Christ.
The story in Acts is a description of what happened in the early church, so it still doesn't tell us how we can know if we're filled withthe Holy Spirit.
Here's what I've found. Our encounters with the Holy Spirit vary from person to person. Our experiences might be emotional ornon-emotional. We may or may not speak in tongues. Sometimes there is a physical manifestation and other times there is not.
But the real evidence of being filled by the Spirit is not an experience. The real evidence is the spiritual fruit produced in ourlives.
What does this "fruit" or evidence of the Holy Spirit filling us look like?
In Ephesians 5, the Apostle Paul clearly describes what it looks like to be filled with the Spirit.
…Be filled with the Spirit, speaking to one another with psalms, hymns, and songs from the Spirit. Sing and make music from your heart to the Lord,always giving thanks to God the Father for everything, in the name of our Lord Jesus Christ. Submit to one another out of reverence for Christ. (Eph 5:18-21)
Here's what is constant when we're filled with the Holy Spirit:
Our speech. Our words tell us what's going on in our heart before God. When the Spirit of God is influencing our life, our speech will reflect this. We won't be engaging in gossip, sarcasm or speaking evil about others.
Our singing. When we're intimate with God, there's a song in our heart. There's something about singing that takes God's truth into our heart, mind and emotions.
Our thankfulness. Giving thanks for all things forces us to picture God's goodness and sovereignty. This doesn't mean praising God for horrible things, but it does mean that if God is good then no matter how painful this life is we can tell Him how upset we are and also thank Him for being loving and good.
Our submission. When we're filled with the Spirit and yielding to Him, then we also give preference to others by treating them the way we would want to be treated.
You can learn more about this topic by checking out our Small Group Study Resources or bybrowsing our Weekday Radio Archive where you can listen to all of our broadcasts that haveaired this year.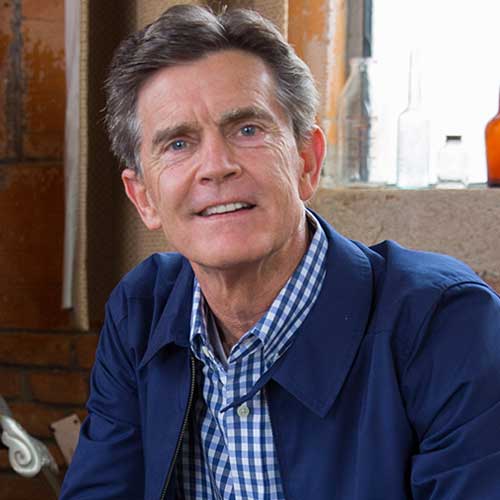 Written By
Chip Ingram
Founder & Teaching Pastor, Living on the Edge
Chip Ingram is the CEO and teaching pastor of Living on the Edge, an international teaching and discipleship ministry. A pastor for over thirty years, Chip has a unique ability to communicate truth and challenge people to live out their faith. He is the author of many books, including The Real God, Culture Shock and The Real Heaven. Chip and his wife, Theresa, have four grown children and twelve grandchildren and live in California.
More Articles by Chip