It was 1992 and I was staying at the Brown Shoe Inn with my family. My mom was in the intensive care unit (ICU) at Duke Medical Center.
For years, my mom battled a very rare blood disease in the Lupus family. She had recently gone into the hospital for a normal check up, taking only anovernight bag.
She never came home.
My mom was the "glue" of our family, so it was unthinkable for any of us to lose her. Suddenly, we were faced with her impending death and we were all veryafraid.
I needed God more than I had ever needed him up until that point in my life. I also experienced more of God that year than I had ever experienced Him.
During those days, hours, and minutes that I spent in the room next to the ICU, I learned that God is my refuge. I learned that God would give me what Ineeded in order to go through some very difficult internal and external issues. And I learned that God was available to me.
What I experienced is what God wants all of his children to experience when we're afraid and in various times of need.
What are you fearful about?
Are you afraid of the future? Perhaps you have fears concerning your marriage — or never being married. Or maybe you have financial fears, job fears, orfears about your retirement and where you're going to live. And, if you're like most people, you especially fear the "c" word: cancer.
But here's the good news:
When we're paralyzed with fear, we can experience God's presence and strength to get through even our darkest times.
Psalm 46 is a song of deliverance and confidence for life's darkest times. In it, the psalmist declares God's truth and gives us two life lessons:
1. We don't have to be afraid because God is for us. (Psalm 46:1-3)
God is our refuge and strength,
A very present help in trouble.
Therefore we will not fear, though the earth should change
And though the mountains slip into the heart of the sea;
Though its waters roar and foam,
Though the mountains quake at its swelling pride. Selah.
The God of the universe says, "I will personally be your refuge. I will be for you."
Even if all the things we're counting on fall away, God and God alone is our strength. He is also our refuge, a place of protection and security.
As our very present help in trouble, God will be with us and enter into our hurt, anxiety and trouble. And His very presence willsustain us. God will be our strength, a provision from within. He will give us the power to endure.
AndHe gives us strength minute-by-minute, moment-by-moment.
This means we don't have to worry about tomorrow or whether God will provide grace for us in the future. Our only responsibility is to trust God today – in this moment.
So, how does this all work? How do we actually experience God's presence? Are we just supposed to have ooey-gooey feelings?
2. God invites us to come and experience His presence in our times of greatest need. (Psalm 46:8-11)
Come, behold the works of the Lord,
Who has wrought desolations in the earth.
He makes wars to cease to the end of the earth;
He breaks the bow and cuts the spear in two;
He burns the chariots with fire.
"Cease striving and know that I am God;
I will be exalted among the nations, I will be exalted in the earth."
The Lord of hosts is with us;
The God of Jacob is our stronghold. Selah.
To experience God's presence, we are actually commanded to do two things. First, we are invited to "come" and " behold the works of the Lord" – to see what God is and has been doing.
We're to look with our "spiritual eyes" by reading His Word, learning about who He is as an all-powerful God, and to see what He's done in the past. Wealso do this by remembering what God has already done in our lives.
The second thing we're commanded to do is to be still – literally, to cease striving — and know that He is God. When we're introuble, our tendency is to find our own answers and rely on our own strength.
God longs for us to experience His very real and tangible presence, no matter what we're going through. But, He wants us to meet Him on His terms. We cando this by praying and surrendering everything to Him.
Do you long to experience more of God's power and presence in your life? For additional tools and resources on this topic, check out our Daily Broadcasts or browse our Groups Studies.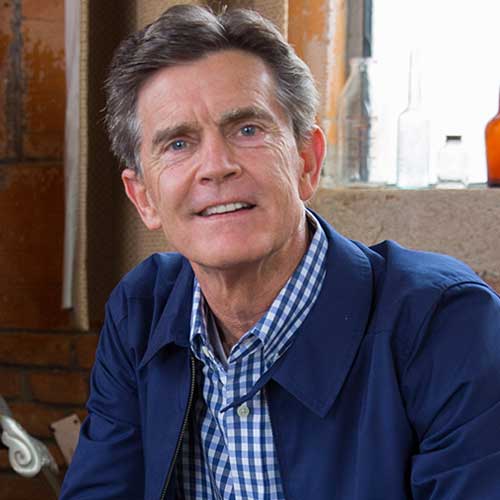 Written By
Chip Ingram
Founder & Teaching Pastor, Living on the Edge
Chip Ingram is the CEO and teaching pastor of Living on the Edge, an international teaching and discipleship ministry. A pastor for over thirty years, Chip has a unique ability to communicate truth and challenge people to live out their faith. He is the author of many books, including The Real God, Culture Shock and The Real Heaven. Chip and his wife, Theresa, have four grown children and twelve grandchildren and live in California.
More Articles by Chip