What's the most challenging circumstance you're facing right now in your life? Perhaps it is a conflict at work, the loss of your health, or the loss of a relationship.
We all face circumstances that are hard, gut wrenching, and confusing. And if we're honest, many of us wish that we had a good plan to just get out of our difficulty because deep down we feel like giving up.
But what if there was a better way to respond to difficult – even impossible circumstances – especially those we have zero control over?
In the Old Testament, an ordinary man named Nehemiah went through some difficult circumstances. His response demonstrates how we, too, can overcome adversity.
In the first six chapters of Nehemiah, he did what God wanted him to do. He rebuilt the walls of Jerusalem. God's purposes for the rebuilding of the wall were to take the nation of Israel and shape it and then exalt it so that the other nations would see that there's one true God. (Nehemiah 6:16)
But in chapter 7, Nehemiah found that he still faced some serious issues that he needed to solve before God's purposes would fully come to fruition.
He had security issues. The enemies were still on the outside and the people weren't safe.
He had people and housing issues. Now the city was large and spacious, but there were few people in it, and the houses had not yet been rebuilt. (Nehemiah 7:4)
He had financial issues. He didn't have enough financial resources to make any of this happen.
He had momentum issues. It was proving difficult to get a group of people mobilized and moving in the right direction.
These were all very difficult circumstances that Nehemiah didn't ask for. He was just doing what God had called him to do and then ran into these major problems that he had to solve.
Sound familiar?
We can learn three principles from Nehemiah about how he responded to his circumstances.
1. He improvised. (v. 3) Nehemiah moved the guards from the inside to the outside of the wall to improve the security. He also improvised on the timing.
When we face a circumstance in our life that is overwhelming – a negative report from a doctor, a job loss, or the loss of a family member – we need to realize that we can't keep doing life the same way we used to do. We have to start thinking outside of the box.
The good news is that God will actually use difficult circumstances to have us start things and do things and think in ways that we'd never do on our own.
The old phrase, "Necessity is the mother of invention" is still true. Most of us don't think outside of the box unless we have to.
2. He delegated.(v. 2-3). Nehemiah realized that he needed to change his role of rallying the people. And he needed to give his focus to someone else. So he looked around and found people to help him.
Often, when we're faced with a tough situation, it's easy to focus on what we don't have, like time and resources. But it's then that we should be asking the question: "Who are the people all around me that God has prepared in order to help me?"
We also need to remember that our role doesn't always have to stay the same.
3. He listened.(v. 5) Nehemiah sought God's wisdom and listened for His instructions. Similarly, when we're facing problems and don't know what to do, we need to ask God for help.
If any of you lacks wisdom, you should ask God, who gives generously to all without finding fault, and it will be given to you. (James 1:5)
Nehemiah, in the strength and power of God, made a difference in the lives of many. All because he stepped out to obey God and asked the right questions. Instead of looking at his lack, he started looked at the possibilities and the size of his God.
During difficult times, we can get so off-focused because all we can see are the minuses, the negative report, and the disappointment. But we can either get under the rock of our circumstances and complain, or we can get outside of our circumstances and remind ourselves that God has a purpose for each of our lives and He wants us to make a difference too.
Learn more about how to overcome adversity with Chip's series,Keep Pressing Ahead: How to Make it Through Anything.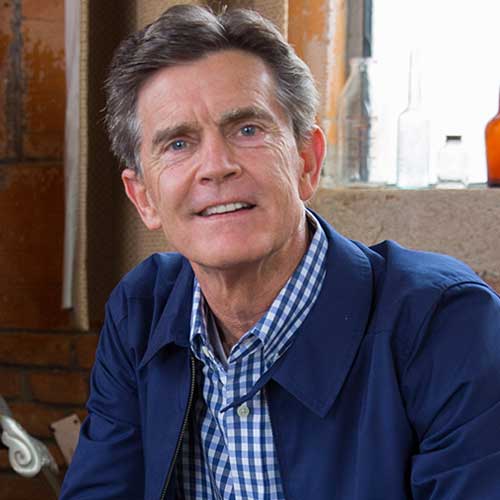 Written By
Chip Ingram
Founder & Teaching Pastor, Living on the Edge
Chip Ingram is the CEO and teaching pastor of Living on the Edge, an international teaching and discipleship ministry. A pastor for over thirty years, Chip has a unique ability to communicate truth and challenge people to live out their faith. He is the author of many books, including The Real God, Culture Shock and The Real Heaven. Chip and his wife, Theresa, have four grown children and twelve grandchildren and live in California.
More Articles by Chip