I always hated reality TV shows. Then, several years ago, I discovered the popular reality show, "Extreme Makeover: Home Edition," and I instantly loved it.
For those who haven't seen it, the theme of the show is to find a family that is facing a very difficult hardship and then to provide home improvements that would specifically meet their needs and preferences.
The most touching part of the show was when the family took a tour of their new house for the first time and discovered all of the personal touches that had been added for each of them. I think I cried the first time I watched it.
Later, I remember thinking … why are we so fascinated by the makeover process?
I think it's because we all love to see positive change. Not only this, but I also think our curiosity is riveted by the skill and creativity involved in making the old, new, and the broken, whole, and taking the unbeautiful and making it beautiful.
But, most of all, I think it's because all of us secretly long for an extreme makeover in some area of our lives or relationships.Rooted in the spiritual DNA of our hearts is a longing to be different, to be healed, and to take a broken relationship and make it whole.
Perhaps the ultimate extreme makeover is when Jesus Christ takes over and works in a human heart, taking that which is broken and fixes it.
Therefore, if anyone is in Christ, he is a new creation; the old has gone, the new has come! (2 Corinthians 5:17)
God's desire is to do an extreme makeover – a relational, emotional and internal transformation — in every man, woman and child on this planet.
And the way He wants to do this is through his son, Jesus.
But because of His great love for us, God, who is rich in mercy, made us alive with Christ even when we were dead in transgressions – it is by grace you have been saved. And God raised us up with Christ and seated us up with Him in the heavenly realms with Christ Jesus. (Ephesians 2:4-5)
The "before and after of our makeover" goes something like this… Before Christ, we were dead in our transgressions. But after we receive Christ into our lives, we're delivered from sin's power, Satan's grip and our past mistakes.
Before Christ, we used to be objects of wrath. After Christ, we have a new standing with God, we're righteous and cleansed. We also have a new purpose, a new family, new privileges, and most importantly, a new inheritance. That's an amazing transformation!
So, why does God do it?
In order that in the coming ages, He might show the incomparable riches of His grace, expressed in His kindness to us in Christ Jesus. (Eph. 2:7)
For it is by grace you have been saved, through faith—and this not from yourselves, it is the gift of God – not by works, so that no one can boast. (v. 8-9)
Extreme makeovers are done by God alone, and not by our own self-efforts. He does them so that we can see the riches of the kindness of his grace demonstrated in Christ.
For we are God's workmanship, created in Christ Jesus to do good works, which God prepared in advance for us to do. (v. 10)
We are the workmanship of God. He wants to regenerate us through our relationship with Jesus in the supernatural community of the Church. Then, He gives us the spiritual gifts and tools we'll need to do the good works that he's already prepared for us to do.
To learn more about how to discover God's purpose for your life and the roles He created you to fulfill, check out Chip's eight-session group study, Your Divine Design.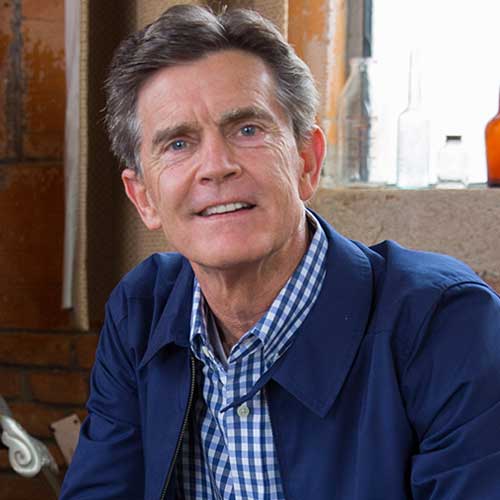 Written By
Chip Ingram
Founder & Teaching Pastor, Living on the Edge
Chip Ingram is the CEO and teaching pastor of Living on the Edge, an international teaching and discipleship ministry. A pastor for over thirty years, Chip has a unique ability to communicate truth and challenge people to live out their faith. He is the author of many books, including The Real God, Culture Shock and The Real Heaven. Chip and his wife, Theresa, have four grown children and twelve grandchildren and live in California.
More Articles by Chip