There are a few things that capture our attention and cause our hearts to soar like a successful rescue. If you've ever been a part of one or been the recipient of being rescued, then you know what I'm talking about.
Do a Google search for "Great Rescues" and you are likely find many stories, such as the one about the rescue of a young teenage girl who was kidnapped by a serial killer. Or the one about the miners who were rescued after being trapped hundreds of feet below the surface. Or the story about how the captain of a commercial vessel was rescued after Somali pirates held him captive.
In each case, when we hear about how the person or persons are dramatically rescued, something soars in our spirit. It's more than just relief. And it's more than a tragedy averted. It's hope.
And hope always creates heroes. In fact, this is the stuff that movies are made of and books are written.
But I would say that as amazing as all those rescues were, the most amazing, most powerful, and most stunning rescue story of all – not just in all time, but also in all history – is what we call "the Christmas story."
And the hero is Jesus Christ.
Like all great rescues, this one had a seemingly impossible situation, a great plan along with the right people to execute the plan, and innovative methods.
The plan was really simple: Jesus, the Son of God, will rescue humanity, so that we could become His adopted sons and daughters.
For consider what He has done—before the foundation of the world (God) chose us to become, in Christ, His holy and blameless children living within His constant care. (Ephesians 1:3, PHILLIPS)
Before there was even creation, this rescue was in the mind and in the heart of the Triune God.
And how did He pull it off?
It is through the Son, at the cost of His own blood, that we are redeemed… For God had allowed us to know the secret of His plan, and it is this: He purposes in His sovereign will that all human history shall be consummated in Christ, that everything that exists in Heaven or earth shall find its perfection and fulfillment in Him. (v. 7, 10)
It's an amazing innovative method of rescue where God Himself, after sending prophets and revelation and judgments, and extending kindness, would come and determine by the power of the Holy Spirit that Jesus the Messiah would be fully man — born of a woman who was a virgin – and be fully God – also being born of the Holy Spirit.
Seven hundred years before Christ was born, Isaiah would write, "Therefore the Lord Himself will give you a sign: Behold, a virgin will be with child and bear a son, and she will call His name Immanuel." (Isaiah 7:14 NASB)
God's innovative plan of salvation included some of the most unlikely – but right – people: a teenage girl, a young twenty-something guy, and shepherds who were the lowest class citizens that had no respect. Think about it. If you had centuries to come up with a plan to break into human history and to rescue it and save it, would you use these people?
But He did it this way to bring you hope and to bring you from slavery to freedom.
He did it to make you worthy and valuable, solely because of your last name. And your last name is "Christ-One" because you're a child of God — dearly loved, blameless, and holy.
To explore more about the topic of Knowing God, visit our Store.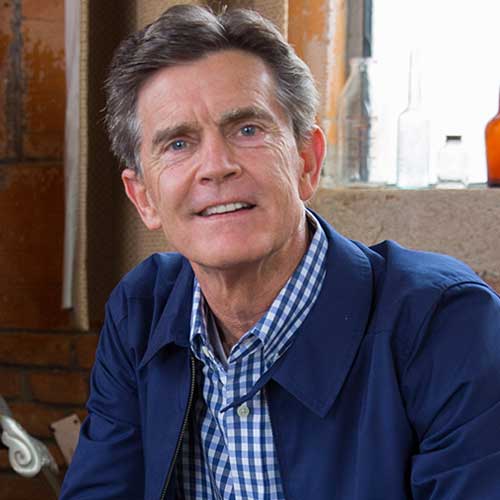 Written By
Chip Ingram
Founder & Teaching Pastor, Living on the Edge
Chip Ingram is the CEO and teaching pastor of Living on the Edge, an international teaching and discipleship ministry. A pastor for over thirty years, Chip has a unique ability to communicate truth and challenge people to live out their faith. He is the author of many books, including The Real God, Culture Shock and The Real Heaven. Chip and his wife, Theresa, have four grown children and twelve grandchildren and live in California.
More Articles by Chip