Do you believe God is wise?
Sometimes the ways God does things seem ridiculous to us, don't they? Un-wise.
Think about it. If you were God and wanted to save humankind, would you have left heaven and become an embryo in the womb of an uneducated teenage girl? Would you have been born in poverty and raised by a carpenter? Would you have chosen as followers, blue-collar workers that included fishermen, a skeptic, some radicals, a crook and a thief? Would you have challenged the ruling class and allowed yourself to be murdered?
On the surface of it, that seems just foolish, doesn't it? Upside down.
Yet the Bible consistently teaches that God is infinitely wise and beyond our understanding. "Oh, how great are God's riches and wisdom and knowledge! How impossible it is for us to understand his decisions and his ways!" (Romans 11:33, NLT).
God knows all things actual and all things possible. He sees all things … He has all power … He is outside of time … He lives in the current now. He knows the beginning from the end and the end from the beginning.
Okay, but what does that mean for you and me as we try to live wisely today? One thing is clear – we need to recognize that our own wisdom is limited!
We often can't figure out why life is so frustrating. Sometimes it looks like God doesn't come through. We live day to day disappointed. That's because we can't see as God sees. His number one agenda for you and for me is not personal fulfillment. It's something infinitely greater.
Theologians teach that God's wisdom takes the long view. The very long view! It is God bringing about the best possible ends, by the best possible means, for the most possible people, for the longest possible time.
How, then, do we plug into God's wisdom?
Very simply, we must choose to learn to live wisely. It starts with asking Him for help.
"Consider it pure joy, my brothers and sisters, whenever you face trials of many kinds, because you know that the testing of your faith produces perseverance. Let perseverance finish its work so that you may be mature and complete, not lacking anything. If any of you lacks wisdom, you should ask God, who gives generously to all without finding fault, and it will be given to you" (James 1:2-5).
Second, letting God supply His wisdom means we must accept Him AS God — and hold Him in awe and holy fear. Not that we are afraid that He will hurt us, but that we will displease Him.
"The fear of the Lord is the beginning of wisdom; all who follow his precepts have good understanding" (Psalm 111:10).
Third, practicing God's wisdom means we need to embrace and digest His Word. There is no way to live wisely without the manual that teaches us how to do that!
"Oh, how I love your law! I meditate on it all day long. Your commands are always with me and make me wiser than my enemies" (Psalms 119:97-98).
Remember, the Apostle Paul reminds that in the Living Word – Jesus Christ – "are hidden all the treasures of wisdom and knowledge" (Colossians 2:3). Seek Him, submit to Him, and your life will be enriched with His wisdom.
To learn more about the holiness of God and His other attributes, check out Chip's series and group study, The Real God.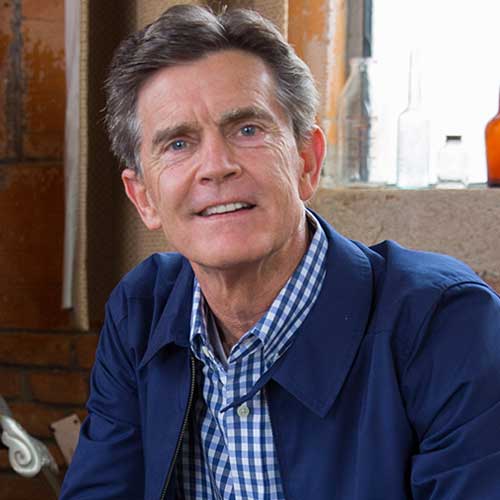 Written By
Chip Ingram
Founder & Teaching Pastor, Living on the Edge
Chip Ingram is the CEO and teaching pastor of Living on the Edge, an international teaching and discipleship ministry. A pastor for over thirty years, Chip has a unique ability to communicate truth and challenge people to live out their faith. He is the author of many books, including The Real God, Culture Shock and The Real Heaven. Chip and his wife, Theresa, have four grown children and twelve grandchildren and live in California.
More Articles by Chip