When you come in to my home, we have a foyer. And at the very end of it hangs a picture of my family. This picture is not so much for other people as it is for me. There's not a day I walk past it that I am not reminded of all that God did in that group of people.
My family is nothing more and nothing less than the faithfulness of God. If God had a mantelpiece, then my family picture would be His trophy.
The Lord's mercies and His kindness never cease. His compassions, His heart, and His tenderness never fail.
God shows us His faithfulness in the way that He shapes our life. The way He intervenes in our lives when we are weak, when we are tempted, when we sin, and when we utterly fail.
His faithfulness shows up the most when you feel like you deserve it the least. I remember I went through a season where my wife and I just sat up in bed night after night and cried over one of our kids. We wondered, Will he ever come back to the Lord?  Today, he is writing worship music that the world sings.
Then there were other seasons where I've been so mad at my wife and thought, This marriage will never work! But I held onto God's promise. God's grace, we started going to marriage counseling and He began to heal us.
What I've come to realize is that God is faithful in our weakness.
In my weakness, I wanted to bail out of my marriage. In my weakness, I wanted to lose my temper on my kids.
But in my weakness God met me.
The apostle Paul had a conversation with God in a moment of weakness. He had some physical issue that God allowed Him to have — a thorn in his flesh he called it. Some people think it was malaria or an eye disease. Personally, I think it was a bad back.  Paul asked God to take it away.
But God responded with a "No." Paul asked three times. On the third time God said, "My grace is sufficient for you. For power is perfected in weakness."
If, in our weakness, rather than turning to shopping, food, or prescription drugs we turn to God, and instead of allowing our work to define us we allow Him to speak to tell us who we are, He promises to sustain us. For His power is perfected in our weakness.
My family is just one example of what God does with people who have messed up backgrounds and who make big mistakes, who struggle with sin, who have problems in their marriage, and who want to break the destructive cycle of their backgrounds.
His faithfulness is what He will do for you too. His mercies are new every day. And His loyal love is for you in the midst of your hurt, your pain, your weakness, your sin, and your failure.
To learn more about the faithfulness of God and His other attributes, check out Chip's series and group study, The Real God.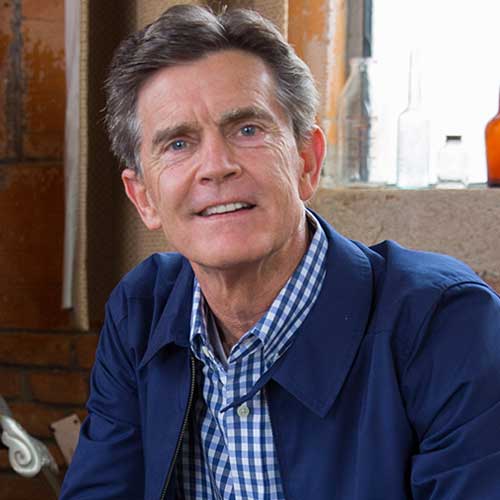 Written By
Chip Ingram
Founder & Teaching Pastor, Living on the Edge
Chip Ingram is the CEO and teaching pastor of Living on the Edge, an international teaching and discipleship ministry. A pastor for over thirty years, Chip has a unique ability to communicate truth and challenge people to live out their faith. He is the author of many books, including The Real God, Culture Shock and The Real Heaven. Chip and his wife, Theresa, have four grown children and twelve grandchildren and live in California.
More Articles by Chip