So have you faced the reality of your shattered dreams yet? Everyone has them. If you've lived past the toddler stage, anyway!
How does God want us to respond when our hopes get dashed, our plans putter out, our schemes are sidelined?
Because rest assured, they will.
"In this world you will have trouble," Jesus told His disciples. "But take heart! I have overcome the world" (John 16:33).
Why we even have dreams is part of our DNA. There are at least three "universal longings":
Everyone wants to be known and to love.
No matter what your vision is for being known and loved, remember, God knows us intimately and loves us infinitely!
Everyone wants to hope and build for a better tomorrow.
God has "plans to prosper you and not to harm you, plans to give you hope and a future" (Jeremiah 29:11).
Everyone wants to leave a legacy.
The same power that "raised Christ from the dead and seated him at his right hand in the heavenly realms" (Ephesians 1:19-20) is ours through the Holy Spirit. Think of the amazing meaning that brings to what we can accomplish in our lives.
Still, life is hard, and you will experience suffering and hurt – because of your poor choices or unreasonable expectations, or because of other people's selfishness or mistakes, or because of circumstances. Or because of all the above!
But, shattered dreams can actually lead to transformed lives.
Some people experience deeply painful disappointments and turn their backs. They shove down their emotion and declare, "I don't care" or "It doesn't matter." They get stuck because they don't face the pain. They seek someone to blame, and get angry at God.
But other people who suffer similar devastation allow it to catapult them into a new level of growth. Their relationship with God strengthens. Why? Because when they hit rock bottom, they realized the ladder of their focus was against the wrong wall.
So, when you hit that brick wall, that rock bottom, turn to the One who loves you unconditionally and wants the best for you. Let Him give you the spirit of wisdom to pick up the pieces and rebuild a new and transformed dream!
To explore this topic more in-depth, take a look at the series, "Unstuck."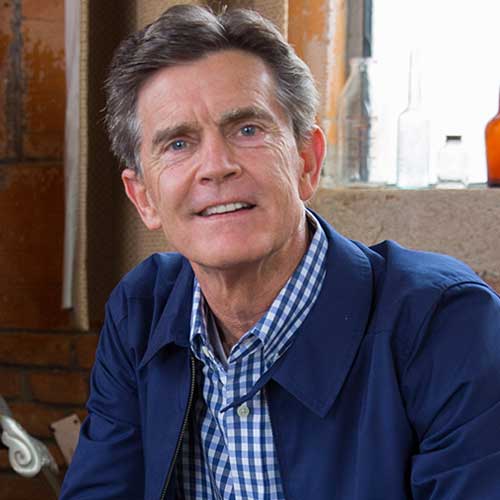 Written By
Chip Ingram
Founder & Teaching Pastor, Living on the Edge
Chip Ingram is the CEO and teaching pastor of Living on the Edge, an international teaching and discipleship ministry. A pastor for over thirty years, Chip has a unique ability to communicate truth and challenge people to live out their faith. He is the author of many books, including The Real God, Culture Shock and The Real Heaven. Chip and his wife, Theresa, have four grown children and twelve grandchildren and live in California.
More Articles by Chip