There are few things that grab our attention like a daring rescue.
Think about hearing stories like firefighters, trapped by wildfire, getting picked up by a helicopter in smoke so thick the pilot had to fly blind. Or remember the hope we felt when volunteers, who wouldn't give up, found a toddler alive under rubble three days after an earthquake. Or what about learning of a special operations team surprising militants holding missionaries hostage—using a scheme no one would think possible?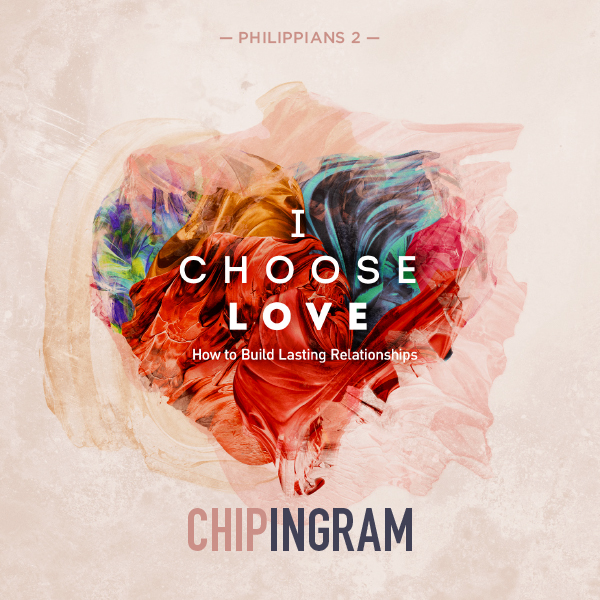 Current Series
How to Build Lasting Relationships
It's one of Jesus's final commands, but loving other people doesn't come naturally, and it's not always easy.
Free MP3
Listen Now
My heart soars as much as anyone's when tragedy is averted by commitment and courage. I've noticed such exploits seem to have five things in common: 1) A great plan, 2) the right people to execute the plan, 3) innovative methods, 4) perfect timing, and 5) flawless execution.
Maybe it sounds like a stretch, but I can see all those components in the story of Christmas! What can we learn if we look at the coming of the baby Jesus as part of a daring rescue? Clearly  there's a whole planet full of humanity held hostage—to evil, sin, and death. We need rescuing!
Then God sends a newborn infant.
It's part of a grand rescue plan! God's plan. Jesus, the Son of God, is to take on the form of humanity, come to earth, show us God's love, and die on the cross in our place.
What about the second characteristic? Who are the right people to execute the plan? A teenage virgin, her poor 20-something fiancé, unschooled shepherds, pagan foreigners following a star, two old people in the Temple who confirm prophecy … What a cast of characters! Yet, they are hand-chosen by God.
Third, talk about innovative methods! Seven hundred years before the baby Jesus was born, the prophet Isaiah would write in Isaiah 7:14, "Therefore the Lord Himself will give you a sign: Behold, a virgin will be with child and bear a son, and she will call His name Immanuel." The apostle Matthew would note the prophecy in the first chapter of his gospel and emphasize that Immanuel means "God with us" (see Matthew 1:22-23).
Fourth, God made all this to happen "when the set time had fully come," as it says in Galatians 4:4. A perfect rescue needs perfect timing. What is perfect about the timing of the Christmas story?
We don't know details when it comes to all the thousands of people involved in the three decades that Jesus walked the earth. But logistically, that moment in history was perfect for everything to come together. Here are some of the reasons why:
The Roman Empire had unified its domain and built a road system that made travel possible—which allowed the gospel to spread. Koine Greek, the trade language known by most citizens, made it possible to communicate widely. Jews were spread throughout the realm, meaning there were synagogues that the apostles could visit as they traveled the world with the gospel. In addition, corruption marked every aspect of life, making people hungry for hope.
The fifth and last component is no surprise: flawless execution. Whatever our perfect God plans, He perfectly executes.
There's one other crucial aspect to all this: motivation. Why do rescuers put their lives on the line to save others?
Why did the Son of God humble Himself, give up His power and His position in heaven, and become a helpless infant born in a stable? Why did He, as the grown man Jesus, sacrifice His life for us? Why did He break our chains and set us free and give us a future? Why did He rescue us?
Because of His unconditional, infinite, and perfect love. He loves us. He loves you.
Find more resources on God's great rescue plan to save our world here.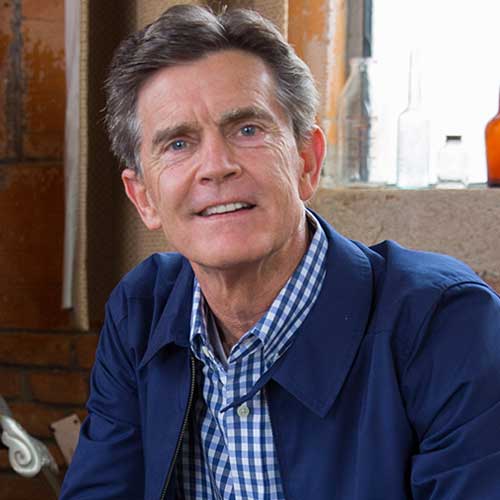 Written By
Chip Ingram
Founder & Teaching Pastor, Living on the Edge
Chip Ingram is the CEO and teaching pastor of Living on the Edge, an international teaching and discipleship ministry. A pastor for over thirty years, Chip has a unique ability to communicate truth and challenge people to live out their faith. He is the author of many books, including The Real God, Culture Shock and The Real Heaven. Chip and his wife, Theresa, have four grown children and twelve grandchildren and live in California.
More Articles by Chip